Closed Houston Schools Open As Shelters for Families Flooded out of Their Homes By Hurricane Harvey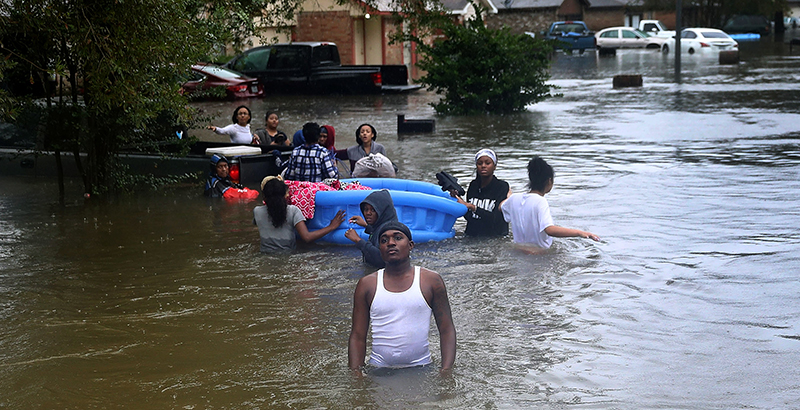 As rain continues to fall across southeast Texas, nearly a dozen districts in and around Houston have closed schools for the entire week, delaying the start of classes until after Labor Day. But that doesn't mean schools will be empty — many have opened their doors to serve as shelters for families displaced by Hurricane Harvey.
"Any Katy ISD (Independent School District) resident in need of shelter or just a warm meal are welcome to these two campuses this week," said Superintendent Lance Hindt. "We want to ensure the immediate needs of our families and students are met as our community continues to weather the storm and its aftermath, together."
Posts on social media are being constantly updated to announce shelter locations, ask for supplies, and share updates.
One school created a database of evacuees to help family members track one another down. Others asked for donations of specific items — such as children's clothing and coolers — and then noted when those needs had been met. School pages on Facebook and Twitter let people know in real time when shelters were full and offered alternatives.
(The 74: Nearly 4 Million Students Attend Schools in Counties Most at Risk of Flooding, Pew Report Finds)
For an updated list of shelters in the Houston area, click here.
Get stories like these delivered straight to your inbox. Sign up for The 74 Newsletter