Clinton Says New Bullying Plan Will Remedy Harm of Trump Campaign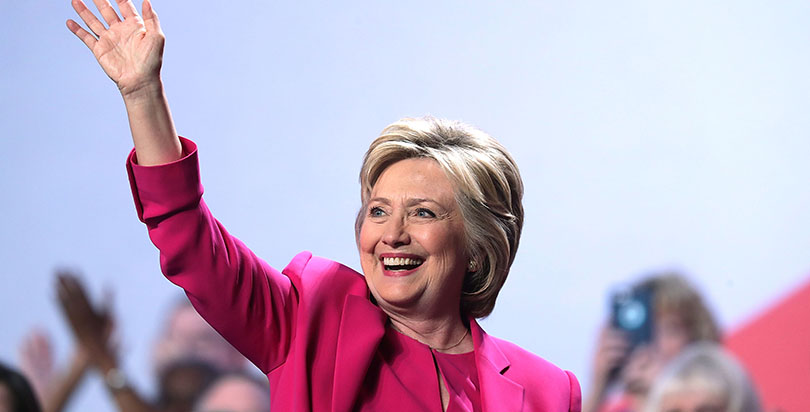 Updated Oct. 28
Amid escalating reports of school bullying that echoes the combative language of the Trump campaign, Hillary Clinton today announced a plan to reduce harassment of students by schoolmates.
The Better Than Bullying campaign would provide a $500 million grant program to states that develop comprehensive anti-bullying strategies, which may include measures like adding counselors to schools, supporting social-emotional health, developing more effective obstacles to cyberbullying and better supporting victims of abuse.
While
all states
have bullying laws or policies, Clinton adviser Corey Ciorciari said today on a conference call with reporters that not all are sufficiently far-ranging. Only 25 address cyberbullying, he said.
Yet these policies have been shown to help: states with at least one of the Department of Education's recommended anti-bullying policies have seen a reduction in bullying by
24 percent
.
---
---
States that created plans would be eligible for four federal dollars for each one they spent on their anti-bullying effort.
Bullying has been shown to have a negative impact on student performance, a
2010 UCLA report
found. High levels of bullying were associated with lower grades, researchers found, and in middle school students could see a 1.5-point drop in GPA.
Bullying rates fell in 2013, with 22 percent of students reporting that they had been bullied, down from 28 percent in previous years, the
U.S. Department of Education reports
. Clinton attributed the decline to Obama's policies, but Clinton advisers also noted that the data don't reflect what they described as the toxic environment created by the Trump campaign. They singled out Trump's proposed Muslim ban, promise to deport undocumented residents, and mockery of a disabled reporter as fodder for bullies.
"We're in the business of helping to create good human beings who are socially responsible, and yet we have this powerful man running for president who demonstrates bias, racism and gender abuse," said New Hampshire educator Anne McQuade, who participated in the call. "What message are we sending to our children? It's in severe contrast with the anti-bullying education that we're trying to implement."
In a non-representative survey of 2,000 teachers,
The Southern Poverty Law Center found
that two thirds of students, especially Muslims and immigrants, have felt increasing anxiety and fear during the campaign. Additionally, immigrant and Muslim students in Washington state told
CNN
they had been called "terrorist" and told to "go back to the border," language they attributed to Trump.
"My really strong belief is Donald Trump has brought hate back," said Tony Coelho, former chairman of the President's Committee on the Employment of People With Disabilities, during the conference call.
The Trump campaign did not immediately respond to a request for comment.
Support The 74's year-end campaign. Make a tax-exempt donation now.