Chiefs for Change Names 4 New Members From New Jersey, Philadelphia, Tennessee, and Louisiana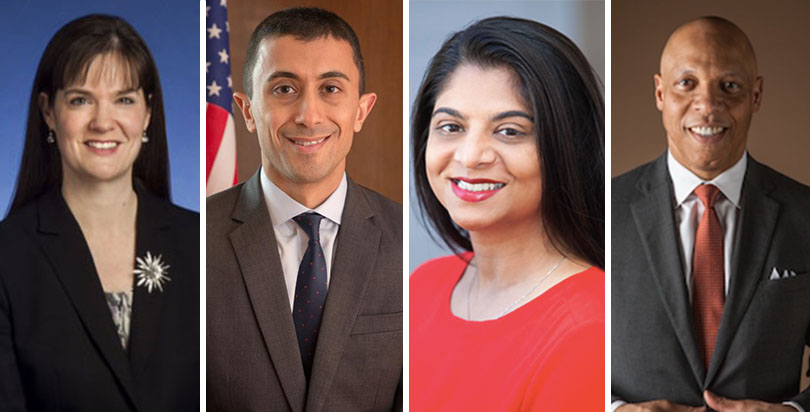 Tennessee's state education commissioner and Philadelphia's schools superintendent are among the newest members to join Chiefs for Change, a national organization focused on bringing reform-minded improvements to K-12 education.
"These Chiefs demonstrate that when effective leaders advance bold policies, we see better outcomes for kids," Louisiana State Superintendent and Chiefs for Change Board Chairman John White said Monday in announcing the news.
In addition to Tennessee Commissioner Candice McQueen and Philadelphia Superintendent William Hite, the new members are Kunjan Narechania, superintendent of Louisiana's Recovery School District, which tries to turn around the state's chronically low-performing schools, and Camden, New Jersey, Schools Superintendent Paymon Rouhanifard.
(The 74: Jersey Roar — Schools Make a Comeback in Camden, the Nation's Most Distressed City)
Narechania was part of a class of eight emerging "future chiefs" chosen by the organization last year to receive mentoring and coaching. The program was aimed at combating the constant churn among top-level school administrators and addressing the lack of school leaders of color.
Chiefs for Change now has seven members at the state level and 18 at the district level; 44 percent are women, and 60 percent are leaders of color, according to the group.
The newest members had this to say about joining the organization, which represents 5.3 million students.
Hite: "It is a privilege to join forces with colleagues across the country and align the work we are doing to raise student achievement. I look forward to working with this diverse group of leaders to explore solutions to the challenges facing our students and to effect meaningful change on a national scale."
(The 74: What William Hite Wanted Hillary Clinton to Say at the Democratic National Convention)
McQueen: "Learning from other leaders has been key to inform our work. I'm looking forward to continuing to collaborate with state and district members as we strive to improve student outcomes and build on what we have started through our state's strategic plan, Tennessee Succeeds."
Narechania: "Through my work in Louisiana and my experience in the Future Chiefs program, I've come to know Chiefs for Change as an organization of thought leaders who are willing to think critically about effective school design, policy structures, and governance. I'm honored to join this great group of leaders."
Rouhanifard: "Open dialogue and collaboration with our communities and with colleagues is critical to our ability to help students achieve their full potential. I'm looking forward to working with district and state education chiefs from around the country who are dedicated to equity and excellence for all students."
Get stories like these delivered straight to your inbox. Sign up for The 74 Newsletter