In Leafy Chicago Suburb, at One of America's Top High Schools, Parents Brawl Over Race Seminar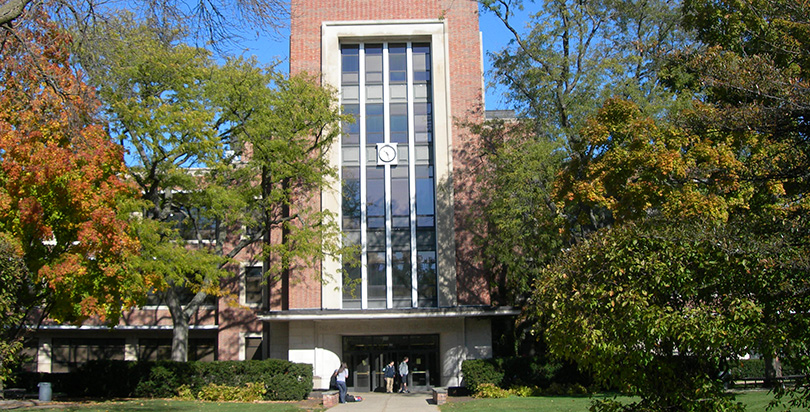 Most teachers and administrations in the United States would love to have New Trier High School's problems. Located in Winnetka, Ill. — a well-to-do village about 15 miles north of Chicago — New Trier is widely lauded as
one of the best public high schools in the country
, home to champion swim teams and decorated musicians. Its alumni include actors Rock Hudson, Ann-Margret, and Charlton Heston, senators Mark Kirk and Charles Percy, and NFL Hall of Famer Bruce Matthews.
Today, the school will host two National Book Award–winning authors,
Colson Whitehead
and
Andrew Aydin
, to address an all-school seminar. Most parents would be overjoyed if their children attended a school like New Trier.
Over the past week, however, nobody has been talking about New Trier's array of well-funded extracurricular clubs or Nobel Prize–winning graduates. Instead, newspapers are reporting on what some have called the school's agenda of "
racial indoctrination
," and local parents accusing one another of "frightening" and "outrageous" personal attacks.
The source of the agitation? The star-studded all-school seminar, which focuses on the nettlesome issues of race and civil rights.
Today's daylong program will welcome roughly 30 guest speakers and shuttle students among nearly 100 workshops on topics varying from Black Lives Matter to gospel music to the Dakota Access Pipeline. School leaders have billed the activities as a rare opportunity to bring a discussion of race and social change to a student body
that is over 85 percent white
. They're also at pains to insulate the school from political blowback,
declaring on its website
that the seminar "will not portray any political party as good or bad or promote the views of one party."
That's not enough for a group of families calling themselves the Parents of New Trier, who have launched a campaign to protest
what they characterize
as a "biased, unbalanced, divisive, and costly" attempt to foment white guilt and propagate racial stereotypes. The parents collected hundreds of signatures for a petition demanding new speakers and themes to counteract what they consider pervasive liberal bias.
Betsy Hart, a nationally syndicated columnist and staff member at the conservative Heritage Foundation, serves as the group's de facto spokeswoman. She says that she and other parents are concerned about the unchallenged presentation of left-leaning perspectives on issues like police brutality and voter suppression.
The one-sided portrayal of blacks as discontented victims of prejudice, she says, is "such a stereotypical view of African Americans." Asked if she thought the ideas behind the seminar were racist, she demurred — "I almost feel, as somebody who's not black, that I don't get to make that call" — but added that at least one black member of Parents of New Trier believes the school's approach is biased.
New Trier Superintendent Linda Yonke, who has helped steer the event through parental protests and unexpected media scrutiny, dismisses that idea. "These are very successful people who are not talking from a political viewpoint, but are talking about an experience that is different from our kids," she said. "Our keynote speaker [Whitehead] is a MacArthur 'Genius Grant' winner, an extremely successful, intellectual African American who is talking about the history of civil rights and our country."
That seems to be the prevailing view among the public as well. Even as the Parents of New Trier have captured extensive news coverage, another group has circulated a competing petition — this one attracting more than 5,000 signatories — backing the seminar and its current roster of speakers.
"My emails are running 100-to-1 in favor of the all-school seminar. I've got a phone log with 98 phone calls, and only two were negative," Yonke said. She also observed that student interest was running high.
Unanimity hasn't been on display in local media, however, where proponents and detractors of the seminar have bitterly condemned each other. In
an appearance on Chicago's local PBS affiliate
, Hart debated fellow New Trier parent and filmmaker Paul Traynor, who accused her of harassing him with Freedom of Information Act requests and receiving support from an Illinois hate group. She countered by alleging Traynor's involvement with a deep-pocketed 501(c)(4) that sought to discredit her allies.
Hart concedes that she and her group are minorities among a parent community that is either supportive of or indifferent to the day's itinerary. "It's easy to go with the flow. It's easy to support the status quo. And so of course, most people are doing that," she allowed. "But I do think we've really raised the issue. Now we want to be involved in being the change we wanted to see at seminar day."
Support The 74's year-end campaign. Make a tax-exempt donation now.