Chicago Schools Issue Call for New Charters to Serve Traumatized Students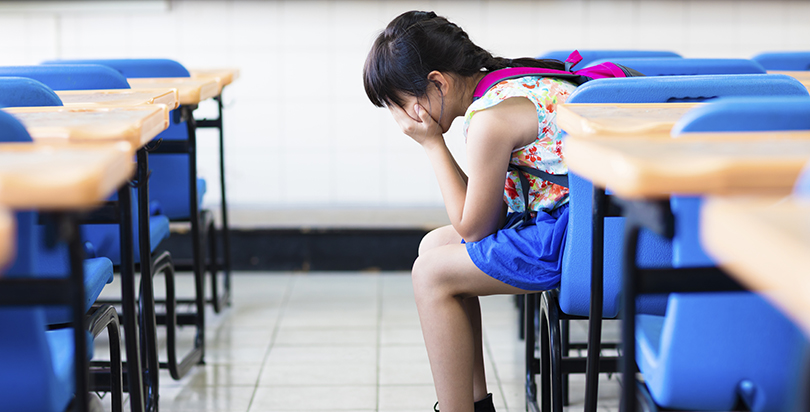 These days there are a lot of things that could top Chicago Public Schools' 2016 wish list.
Money, for starters, to help with that teensy weensy
$1 billion deficit
that may lead to scrapping thousands of teachers jobs. Or maybe political leverage to carry into the negotiating room with the Chicago Teachers Union, which is
threatening to again strike
over its new contract.
But last month, the 400,000-student school system put out a
press release
asking for something altogether different: more charter schools.
The school district, which under state law can collect charter school applications each year, is looking for education leaders to open charter schools as early as the 2017-18 school year. What stands out in this year's request are the specific types of schools the district is courting, including ones specializing in educating traumatized students and English Language Learners.
A crop of new charters won't help ease longstanding criticism in the city that the schools drain resources from the traditional public school system, but CPS CEO Forrest Claypool said they will give kids well-deserved options.
"Every child in Chicago deserves access to a high quality school, and we will use the state mandated proposal review process to identify potential proposals that would increase access to quality options in Chicago," Claypool said in a press release announcing the proposal.
Roughly 56,147 students attend 130 charters in Chicago, and an
estimated 12,800
are on charter school wait lists. Well-known Chicago operators such as the Noble Network of Charter Schools and UNO Charter School Network have managed to produce
headline-worthy
test results.
(Read The Seventy Four's Q&A with Mike and Tonya Milkie, the husband-and-wife team that launched the Noble network in 1999).
A 2013
CREDO at Stanford University study
concluded that Chicago's charters produced larger academic gains than their traditional public school counterparts. Though
another report
coming out of the University of Minnesota Law School refuted that notion it was
criticized
as being ideologically aligned.
This next batch of charters will not be run-of the-mill, either. The district is specifically looking for applications that embrace a "Next Generation School" model that leverages the benefits of brick-and-mortar schools with technology that can deliver a personalized educational approach.
The school system is also seeking applications for dual language and "trauma-informed" schools. For applications in the latter category, Chicago Public Schools envisions that the schools will give educators extra training for handling students who suffer from post- traumatic stress disorder or experienced other kinds of hardships that affect their achievement.
Research
suggests
that exposure to violence can hurt how children do in school and some Chicago neighborhoods are regularly ravaged by gang-related murders including the gunning down of a
9-year-old
boy last year.
Unlike in previous years, the school system is bypassing its usual process to solicit community feedback on proposed charter schools from
neighborhood advisory councils
whose trained volunteers evaluate the proposals in potentially impacted neighborhoods.
Instead, the school system expects charter school leaders to demonstrate that they have community support for their school in their application. That change did not go unnoticed by persistent charter school critic Wendy Katten, who runs parent group Raise Your Hand.
"It looks like they're making it even less democratic," Katten
told WBEZ
, the city's public radio station. "To take (that) away—and to have the charter operators do the community engagement—that's even more of a sham than what currently has existed. The real question is, our city needs a massive debate about opening any kind of new schools in a city that has just hemorrhaged students."
Over the years, student enrollment in traditional public schools has declined in Chicago as more families opted for charter schools. Underenrollment in public schools in the city's poorest South and West Side communities prompted the district to close some 50 schools in 2013.
The reason for tweaking the community feedback process might well be financial. Last year, the process cost an eye-popping $340,000 of which the district paid half, according to city school officials.
Chicago Public Schools plans to post the proposals online, collect feedback through its
website
and hold a public hearing on successful charter school applications in September.
"Our thorough vetting process requires applicants to demonstrate they will meet a need for additional quality seats and have community support, and we will only move forward with applicants that meet our high standards," Claypool said.
Applications for the new charter schools are due April 25, and the Board of Education will approve them in October. In the meantime, maybe Chicago Public Schools will manage to chip away at some of the other things that could go on that New Year's wish list.
Get stories like these delivered straight to your inbox. Sign up for The 74 Newsletter