Charter Schools Win in Proposed Indiana Budget Amid Public Advocacy Campaign
Property tax losses could be in the cards for some traditional public schools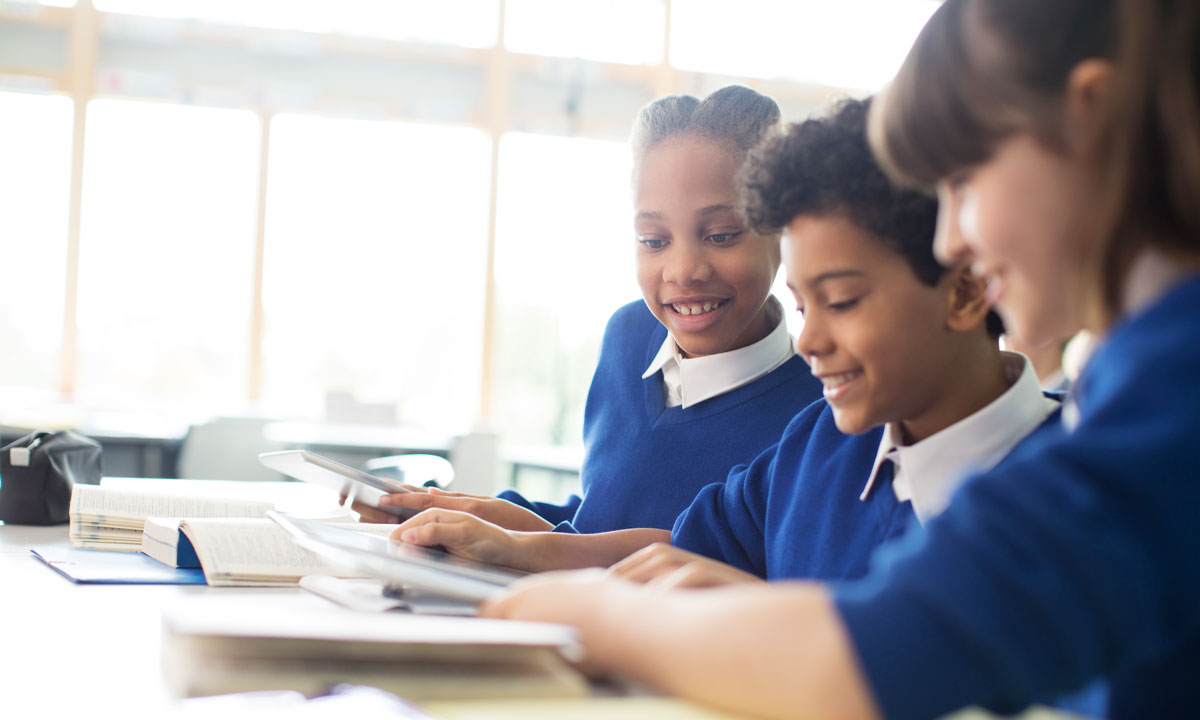 Support The 74's year-end campaign. Make a tax-exempt donation now.
Charter schools in Indiana could see big gains under the current draft of the next two-year state budget. But the deal could cause long-term losses for traditional public schools, some of which stand to lose millions of dollars needed for teacher raises and other non-classroom expenses.
A new funding stream carved into the House Republican budget would mandate the amount of funds every public school district and charter school receives for operations, which are collected through local property taxes.
Charter schools would still be unable to tap into local tax revenues, but instead would get $1,400 per student from state funds in 2024, and $1,500 in 2025, according to the draft budget. A current state grant offers charter schools $1,250 per student each school year.
The House-approved version of the budget also stipulates a levy cap on property taxes schools can receive for operations and other non-classroom expenses.
That would mean cuts to local operations funds at some schools — especially in districts with a large tax base such as Indianapolis. It's still not clear how exactly individual school districts could be impacted, however. A fiscal impact statement says schools statewide could lose $87 million in 2025 and $177 million in 2026.
"I've supported equalizing. I just think there needs to be a little bit more work on this," said Denny Costerison, executive director of the Indiana Association of School Business Officials. "With less funding … what you do with the teacher salaries? What about the other expenses … and inflation?"
Advocates for charter schools argue their students deserve the same funding as students who attend district schools.
But charter school critics have long argued that such schools are not obligated to serve every student in a given community — unlike their traditional public counterparts.
The public charters also have private boards and are therefore not accountable to voters, opponents say. They maintain, too, that finances at charter schools are also less transparent, given that they are not subject to the same budgetary oversight as traditional public schools.
"Equalizing" school operations funding
Under Indiana's current school finance system, state tax dollars are used to provide comparable per-pupil funding to district and charter schools. Districts can also levy local property taxes to pay off debt and for their operations funds.
Charter schools cannot draw on local property tax dollars like traditional public schools can, however, putting them at a disadvantage for paying for certain expenses, like transportation or facilities costs.
The state gives charter schools an extra $1,250 per pupil to compensate for their lack of property taxes.
Now, House Republicans support a plan to eliminate that existing charter school grant program and replace it with an "Operations Fund" as part of the student funding formula.
The fund would ensure that every non-virtual charter school receives the same amount of per student funding as traditional public schools. The state would also subsidize any traditional public school that generates less than $1,400 per student from its operation levy.
Charter schools and some small and rural schools would likely see a boost in state dollars, Costerison said.
But capping the per student funding amount for traditional public schools would slash millions of dollars in local operation funds in larger districts. The impact would slowly build over the next eight years as the lower tax rates are phased in.
Another provision in the proposed budget would further require school corporations to have an operations tax levy of $0.40 or less per $100 of assessed value by 2031. Districts with larger tax bases are anticipated to lose even more money under this model.
The biggest impact is expected to be in Indianapolis and Gary, where more students attend charters or transfer than attend their local district schools.
House Ways and Means chairman Rep. Jeff Thompson, R-Lizton, maintains the proposal "equalizes" operations funding.
House lawmakers estimate the new operations fund to cost roughly $253 million over the next two years for all public K-12 schools.
Pro-charter lobbying intensifies
The proposal is one of several in the 2023 session that seek to extend more benefits to charter schools.
That includes Senate Bill 391, which would force Indiana school districts to make their underused buildings available to charter schools.
The state's existing "$1 Law" already requires districts to sell or lease vacant or unused instructional buildings for a single dollar. The bill clarifies that the law additionally applies to "underutilized" buildings.
Still, Indiana legislators did not advance a separate proposal, Senate Bill 398, that would have required public school districts to share local property tax revenue with charter schools.
A similar bill in the House to further force school districts to share referendum funding with charter schools has also died.
The charter school funding plan in the House GOP budget additionally comes amid a public advocacy campaign centered around differences in funding between traditional public and charter schools.
A campaign for more charter school funding, specifically in the Indianapolis area, has highlighted the difference in per-pupil funding between Indianapolis Public Schools and area charter schools that are not connected to the district.
Various radio, TV and social media ads indicate an endorsement by the opaque Indiana Student Funding Alliance.
At least some of the ads hosted on Facebook were paid for by the Institute for Quality Education, an Indianapolis-based nonprofit which backs the state's charter school and private school voucher programs. The group's political action committee — Hoosiers for Quality Education — has given thousands of dollars to Republican state lawmakers, according to campaign finance records.
Schools' revenues set to dip
More broadly, Indiana House Republicans have boasted that their $43.3 billion state budget would increase funding for K-12 Hoosier schools. The plan includes nearly $18 billion for the K-12 funding formula, an increase of more than 10% from the last state budget.
But roughly a third of the new state funds is actually earmarked for an expansion of the state's "school choice" voucher program.
Public school districts would also be on the hook for students' textbook and curricular fees. The House GOP budget prohibits individual school districts and charter schools from charging fees for textbooks and instructional materials. Budget writers did not specifically appropriate state dollars to cover the cost, however.
And while Indiana schools could see increases to foundation grants — the basic grant for every student — of 4% in fiscal year 2024, those grant amounts would go up just 0.7% in the following year.
That means about three out of every four Indiana school districts would get less than a 2% increase — or less funding overall — in 2025, Costerison said.
"An increase that little is very unusual compared to what I've seen in the past. And there also doesn't seem to be any discussion about inflation here," he continued. "That's really another challenge here. I know I've been told, 'Hey, everybody deals with inflation,' and that some businesses can maybe raise their prices and deal with it. Schools can't do that."
State lawmakers are also contemplating a proposal to provide Hoosiers with temporary property tax bill relief. Schools are expected to take on the brunt of the tax burden if the policy change takes effect.
The current House-approved plan would limit the total amount of operating referendum tax that can be levied by a school corporation for taxes due in 2024.
Under Thompson's House Bill 1499, schools could not increase the maximum operating referendum by more than 3% than could be levied in the previous year.
Indiana Capital Chronicle is part of States Newsroom, a network of news bureaus supported by grants and a coalition of donors as a 501c(3) public charity. Indiana Capital Chronicle maintains editorial independence. Contact Editor Niki Kelly for questions: info@indianacapitalchronicle.com. Follow Indiana Capital Chronicle on Facebook and Twitter.
Support The 74's year-end campaign. Make a tax-exempt donation now.