New Report Shows Charter Schools Less Likely to Be Unionized Than They Were 6 Years Ago; Majority of Those Schools Located in 4 States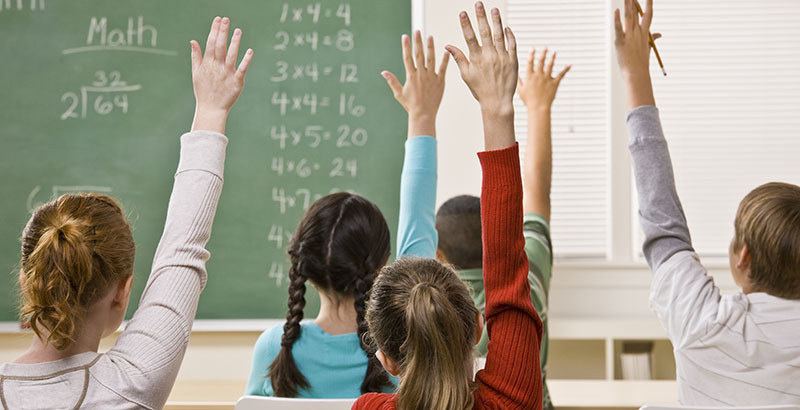 The percentage of charter schools represented by a teachers union decreased slightly over the past seven years, according to data released in a report that also found that more than 60 percent of unionized charters are located in just four states.
The report from the National Alliance for Public Charter Schools, a pro-charter advocacy and research group, found that 11.3 percent of the nation's charters in the 2016–17 school year were unionized, down from 12.3 percent in 2009–10. The number of unionized charter schools increased by nearly one-third over that time, from 604 to 781, but the number of all charters rose by 41 percent.
There were 4,919 charter schools in the U.S. in 2009–10, according to the organization. By 2016–17, that number had grown to 6,929.
In recent years, big-city unionization efforts have become a flashpoint in a long-running dispute between education reformers, who believe that charters function best when unconstrained by collectively bargained rules, and union supporters, who contend that charter administrators underpay and exploit their teachers, leading to high turnover rates.
Pitched efforts to organize teachers in Washington, D.C., New Orleans, and Chicago "raised questions about whether a growing number of charter schools were unionizing," the alliance said. It found that four states — California, Wisconsin, Maryland, and Ohio — were home to 62 percent of unionized charters. All charter schools operating in Wisconsin and Maryland were required by state law to participate in district collective bargaining agreements, as were 78 percent of Ohio's charters.
In all, local provisions bound more than half of the nation's unionized charters — 53 percent — to existing labor contracts.
Other findings of note:
• Where unionization is growing: Three of the four states with the highest percentage of unionized charters also had the largest increases in the number of these schools during the period covered in the report. Between 2009–10 and 2016–17, the number of unionized charters in California rose from 122 to 245; in Illinois, the total increased from 9 to 32; and the total in Maryland rose from 36 to 48. (A 2017 study found that unionization in California charters improved math scores by .17 standard deviations and had no statistically significant effect on reading scores.)
• Cities with the most unionized charters: Ninety-two of Los Angeles's charters, or nearly one-third, are unionized. (About half were required to under the teachers' contract.) No. 2 is Chicago, where about a quarter of its charters — 31 — are unionized, followed by New York City with 21, just under 10 percent of its total. None of Chicago's unionized charters are required to be, while five of New York City's are required to adhere to the bargaining agreement.
• Which unions represent charters: Most unionized charter schools are affiliated with the National Education Association, the nation's largest teachers union, but a growing share are affiliated with the American Federation of Teachers. In 2009–10, the NEA represented 75.8 percent of unionized charters; in 2016–17, it represented 67.9 percent. The AFT's share rose from 11.3 percent in 2009–10 to 19.4 percent in 2016–17.
• Older charters unionize more often: About 65 percent of unionized charters opened before 2010–11. Twenty-two percent opened in the past five years.
The report defined a charter school as unionized "if the school participated in a collective bargaining agreement with a teachers union or association." It used data collected from a variety of state, local, charter, and labor sources.
Get stories like these delivered straight to your inbox. Sign up for The 74 Newsletter