Clark County Teacher 'Sickouts' Ruled an Illegal Strike, Union to Appeal Decision
District Judge Crystal Eller told teachers there are too many families and children counting on them to show up and do their jobs.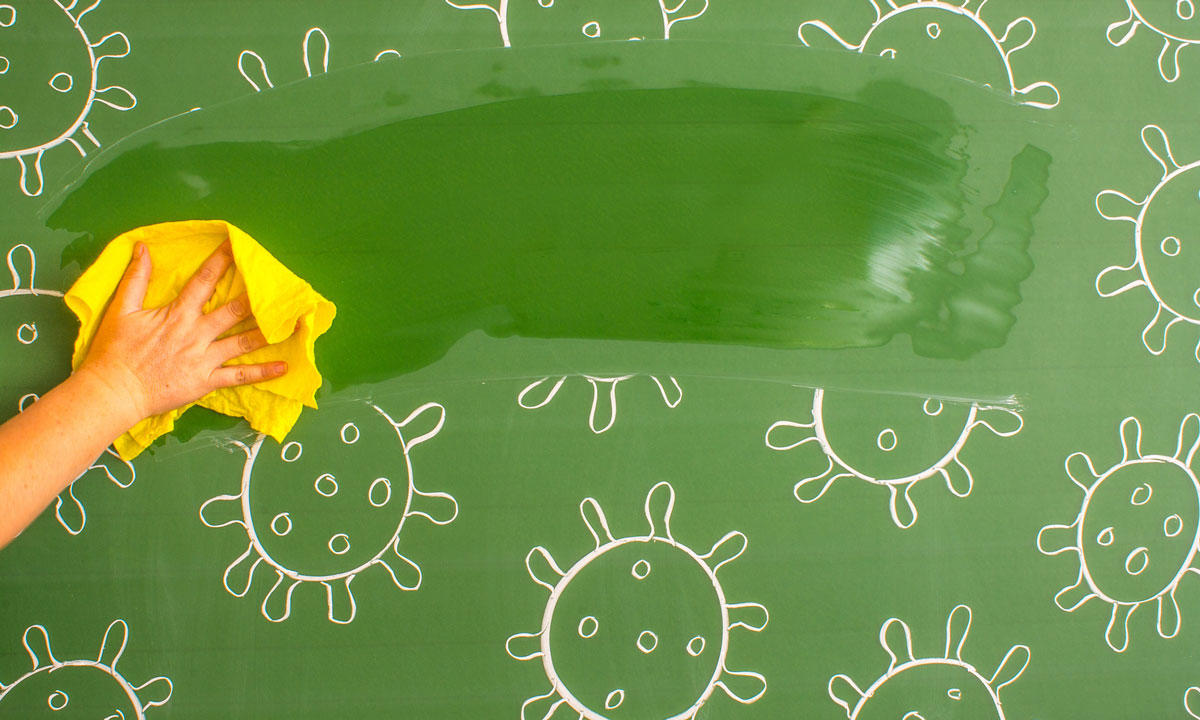 Get stories like these delivered straight to your inbox. Sign up for The 74 Newsletter
The "rolling sickouts" that have resulted in one-day closures at eight Clark County School District schools over seven instructional days constitute an illegal strike, a district court ruled Wednesday.
District Judge Crystal Eller granted CCSD a preliminary injunction against the Clark County Education Association meant to end the rolling sickouts, which have come amid an impasse on contract negotiations between the fifth largest school district in the country and the union representing its 18,000 licensed educators and professionals.
"The court finds that a strike has occurred," said Eller from the bench.
The judge added that while the evidence of a strike is circumstantial, it is "an overwhelming amount that cannot be ignored." She referenced a map created by Fox5 News showing that the four schools affected on Tuesday were spread out in all corners of the Las Vegas Valley.
"Four schools as far apart in the city as you can get. It is more likely an indicator that there is a concerted effort to do exactly what has been threatened," said Eller, referring to comments made by CCEA leaders earlier this summer that targeted sickouts might occur if contract negotiations were to drag out.
Attorney Bradley Schrager, who is representing CCEA, said the union will immediately appeal to the Nevada Supreme Court.
In brief comments after the hearing, CCEA Executive Director John Vellardita said the union "respectfully disagrees" with the decision. He reiterated that the union's position remains that they are not responsible for the sickouts.
"We think that the underlying issue here is what's going on in these schools and how these teachers feel they're being treated," he said. "Unfortunately, the script today in front of the court was … the story that the union engaged in an illegal strike, and we didn't do that."
He added, "I think there's going to be some acknowledgement at some point that teachers are very angry in this school district."
CCSD, in a statement issued after the hearing, praised the issuance of the preliminary injunction: "This action protects the children of the Clark County School District so they can receive the education they are entitled to."
The district in its request for an injunction sought to compel CCEA to direct its members to stop illegally striking and communicate the possible consequences of continuing to illegally strike.
Eller said she would not force such communication as it would be a violation of the First Amendment, but she issued her own directive to teachers.
"You guys are out on the frontlines, like the military, like first responders, and there are too many people counting on you, their children counting on you. There are families — that need to go to work to feed their families and put roofs over their heads — that are counting on you guys to show up and follow the law and abide by the law and do your job. The way you address your concerns are at the bargaining table. It cannot work like this. That's why there's a law against this."
Eller also encouraged the district to negotiate in good faith, saying that "obviously there are a lot of people who feel like the district is not coming to the bargaining table with possible good faith."
'You can't lead a horse to water'
The injunction sets up the possibility of punishments if the sickouts continue.
CCEA, as the employee labor organization, could face fines of up to $50,000 for each day of continued violation. Individual officers of the union could face fines up to $1,000 per day. Individual employees who participate could be dismissed or suspended by the district.
Hours after the hearing, CCEA sent an email to members stating that it "has not encouraged, engaged in or coordinated any concerted sick-outs in the past and will not do so in the future. You are reminded that, under current state law and the collective bargaining agreement, strikes by public school teachers are prohibited and should not be undertaken."
Schrager in court said the union doesn't dispute that teachers are using their sick days but argued the union and the three leaders named in the lawsuit are not part of any concerted effort. He noted that half of the teachers participating in sickouts aren't due-paying members of the union.
"Are we saying CCEA is concocting plots among teachers who can't even be bothered to join the union?"
CCSD countered that individual teachers' status in regards to dues or union activity is irrelevant since CCEA is the collective bargaining unit for all teachers, and they are all set to benefit from a new contract influenced by an illegal strike.
Among the materials submitted for the hearing was an email the district said it received early Tuesday from someone who identified themselves only as "CCSD Whistleblower." The email singled out one Southwest Career and Technical Academy teacher as the leader of the strike efforts at that school.
The whistleblower shared screenshots of emails the SWCTA teacher sent to other teachers encouraging them to call out sick on Sept. 12 and Sept. 15.
The teacher's name was redacted by CCSD.
SWCTA was one of four schools that canceled classes on Tuesday.
Another piece of evidence submitted by the district was a TikTok post by longtime CCSD educator Kelly Edgar under the username OneFedUpTeacher. In the video, Edgar says, "I have it on good authority that (teachers) are taking matters into their own hands."
Edgar began that same video by referencing the closure of Gibson Elementary School on Sept. 6 due to unexpected absences and said the call out "was not endorsed" or "supported" by the teachers union.
CCSD also submitted a photo of what appears to be CCEA members watching a presentation with a slide that says "rolling school outs." Judge Eller denied allowing the photo as evidence because the district could not verify where or when the photo was taken or any context around it, though the district indicated it believed it was taken at a members-only meeting in July.
Nevada Current is part of States Newsroom, a network of news bureaus supported by grants and a coalition of donors as a 501c(3) public charity. Nevada Current maintains editorial independence. Contact Editor Hugh Jackson for questions: info@nevadacurrent.com. Follow Nevada Current on Facebook and Twitter.
Get stories like these delivered straight to your inbox. Sign up for The 74 Newsletter