Nevada Schools Eye Shift to More Medically Accurate, Opt-Out Sex Education
Under state statutes, schools are only required to teach medically accurate sex education about AIDS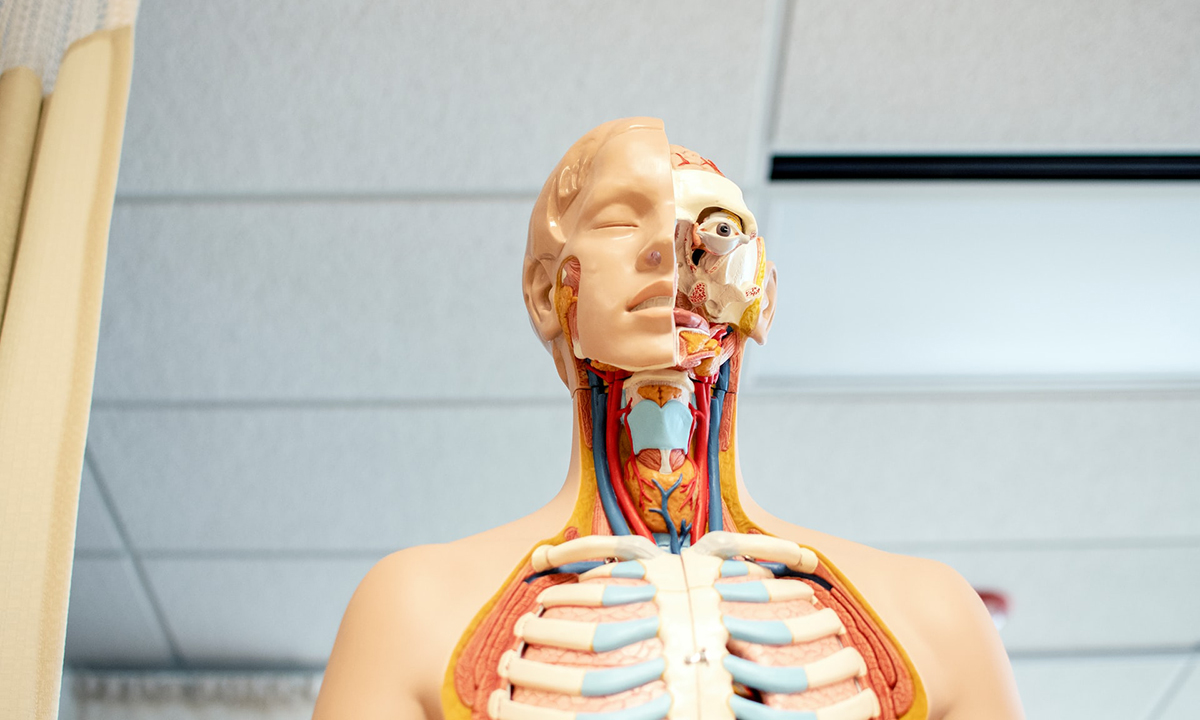 Get stories like these delivered straight to your inbox. Sign up for The 74 Newsletter
The Clark County School District wants to make sex education mandatory unless parents explicitly opt their child out — a switch from the current process wherein parents must explicitly opt their child in to health education.
CCSD, the nation's fifth-largest school district, declined to elaborate on its plans but included the proposal in a list of possible bill draft requests it plans to submit for the upcoming legislative session, which begins in February.
Nevada is one of only five states where parents or guardians must give permission before students can enroll in sex ed. The others are Utah, Texas, Mississippi, and Arizona.
State Assemblywoman Shannon Bilbray-Axelrod, a Democrat, introduced Assembly Bill 295 in 2019 which would have made sex education opt-out and required teaching statewide evidence-based and factual information about puberty, pregnancy, parenting, body image, and gender stereotypes.
The bill died in committee, but Bilbray-Axelrod plans to reintroduce it in the upcoming session.
Under state statutes, schools are only required to teach medically accurate sex education about AIDS.
Nevada ranked first in the nation for having the highest cases of primary & secondary (P&S) syphilis in 2020, the most current data available.
Only 17 states in America require sexual education to be medically accurate, according to the nonprofit Guttmacher Institute. States' definitions of what constitutes medically accurate sex education differ substantially nationwide — with some having health departments review the curriculum and others having the curriculum based on information from sources that medical professionals use.
The overturning of Roe v. Wade and the burgeoning public health crisis of sexually transmitted infections (STIs) in America have renewed interest nationally in expanding efforts to revamp sex education.
CCSD currently does teach medically accurate sex education.
"I'm not worried about CCSD," said Bilbray-Axelrod, "but I am more worried about other counties."
Without a statewide mandate more rural counties and at-risk populations like homeless youth or children in the foster care system, who face additional barriers to getting a guardian or parent's signature, are left underserved.
Nevada consistently has the highest rate of unsheltered unaccompanied youth and has the highest rate of children in state care nationally.
Both homeless youth and foster youth have higher rates of STIs than their peers.
"There are homeless children who don't have parents to opt in to sex education," Bilbray-Axelrod said.
While 31% of Nevada high school students reported having sexual intercourse at least once, 44% did not use a condom, the only birth control method that prevents STIs, according to the 2019 Nevada High School Youth Risk Behavior Survey (YRBS) Report. 
Of the roughly 26 million new cases of STIs in the U.S., half are among people ages 15 to 24, according to the Centers for Disease Control and Prevention (CDC), but the CDC reports that medically accurate sex education can prevent HIV, STIs, and unintended pregnancy for teens and young adults.
Reported cases of gonorrhea, P&S syphilis, and syphilis among newborns (Nevada ranks fourth nationally) were all up in 2020 compared to 2019, and early data indicates the trend continued in 2021, according to the CDC.
Bilbray-Axelrod's 2019 bill wasn't the only sex education-related bill in recent years.
In 2017, Assembly Bill 348, which would have periodically updated course content to be medically accurate, was passed mostly by Democrats, and had widespread support from educators and students, but was vetoed by then-Gov. Brian Sandoval.
"While local school boards and educators play an important role in sex education courses, the role of the parents in this system is most important," said Sandoval in his veto statement.
If the issue does arise in the upcoming session, it will no doubt raise the ire of conservative groups, like Power2Parent, whose president and CEO Erin Phillips lobbied for that Sandoval veto.
Phillips acknowledged that vulnerable groups like the homeless and foster youth have a lot of needs, but said she doesn't believe opt-out sex education is high on that list.
"That's a solution in search of a problem," she said.
At the national level, Nevada U.S. Democratic Rep. Dina Titus co-sponsored the ​​Real Education and Access for Healthy Youth Act of 2021, which would require sex education curriculum to be comprehensive and medically accurate. Neither that bill nor a companion measure in the Senate has moved beyond introduction.
Nevada Current is part of States Newsroom, a network of news bureaus supported by grants and a coalition of donors as a 501c(3) public charity. Nevada Current maintains editorial independence. Contact Editor Hugh Jackson for questions: info@nevadacurrent.com. Follow Nevada Current on Facebook and Twitter.
Get stories like these delivered straight to your inbox. Sign up for The 74 Newsletter