Cat Greenleaf: For My Child's Sake, Please Save Pre-K at New York's Success Academy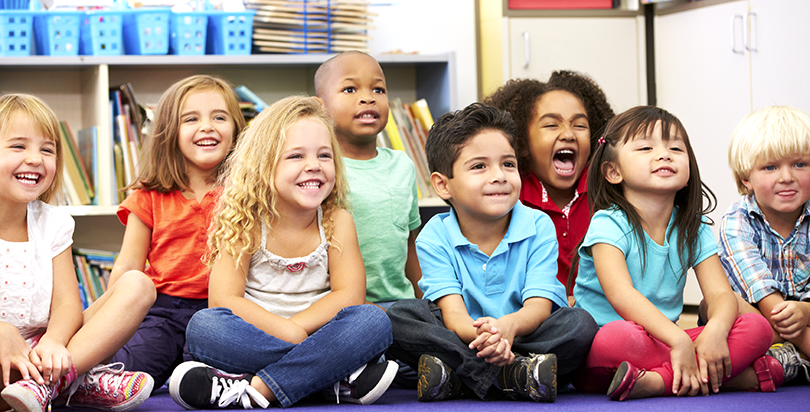 L
ast Thursday, a state Supreme Court justice
heard oral arguments
in a case determining the fate of the pre-k program at Success Academy Cobble Hill. This is the school I hope will spark my son's lifelong love affair with learning. Even though Truman is only 4, and pre-k lasts just a year, the patterns that are set during his first school experience will be with him for a lifetime.
I see so much of myself in my son. I remember clearly, when I was his age, how difficult it was to find my place in a school that didn't know how to deal with me — a student who thought and worked differently from many of my classmates. I struggled to follow the curriculum as it was laid out and to have my ideas heard by teachers who were sticking to the program. It's not their fault; they probably weren't given the option of employing other teaching methods to reach kids with different learning styles. But the result for me was a pattern of sporadic successes and twice as many failures that continued throughout my education.
Those early experiences did a lasting number on my self-esteem, my attitude toward learning, and my ability to explore what my academic strengths might have been.
Today, as a parent, I know I can give my children a better academic experience thanks to innovations in teaching over the past three decades. Both my husband and I attended public elementary schools in New York, and one of the most compelling reasons we felt confident starting our family here was the exciting trends we saw in this city's schools. The range of public options was on the rise, and like so many families, we devoted lots of time and plenty of worry to searching for just the right school.
Like me, Truman and his older brother, Primo, are not classic learners. They process the world in a completely non-linear fashion: sometimes sideways, sometimes zigzagged, but never in a neatly ordered, unwavering, and unyielding straight line. Because it's true for us, I know this must also be the case for a multitude of little learners in our neighborhood. I'd hate for any child to be backed up against the same brick wall I slammed into as a student.
"As Truman gets ready for pre-k this fall, our deep hope for him is to follow his brother"
Our family quite literally won the lottery when Primo got a spot at Success Academy Cobble Hill. It's a gift to have a school in our own neighborhood that goes out of its way to accommodate our son.
Primo is 7 years old, and a happy, confident first-grader. Since he started at Success Academy Cobble Hill in kindergarten, we've been blown away by the exhaustive consideration he gets from the entire staff to reach him, and teach him, where he is. Once they figured out his optimal learning style, they swiftly adapted so he could progress along with his peers.
I've been especially moved to see how his teachers handle adjustments with minimal disruption to the class, which keeps Primo from feeling like the "bad kid" when he needs some extra support. Primo loves to learn; he says feels like a superhero in his school uniform. What I wouldn't give to have had that same shot at joy in learning.
The families at the school are a strong, dedicated group. What we prize most is that the community inside our school looks like the community outside our school. The students reflect the racial and economic diversity across our Brooklyn neighborhood, which is particularly meaningful at a time when development is changing the area so radically. Primo is learning so much about his own rich and varied background, as well as about the different cultures and experiences of his fellow scholars.
As Truman gets ready for pre-k this fall, our deep hope for him is to follow his brother into the bold blue and orange Success Academy uniform, which celebrates the many colors of his beautiful brain, instead of being consigned to an education that is uniform, monochromatic, and lockstep.
It will be a gift that lasts a lifetime if the judge rules in favor of our Success Academy pre-k families.
Disclosure: The 74's Editor-in-Chief Campbell Brown serves on Success Academy's board of directors. She was not involved in the editing of this essay
Get stories like these delivered straight to your inbox. Sign up for The 74 Newsletter