Cash For Good Grades? Kind Of. New Küdzoo Mobile App Incentivizes Student Behavior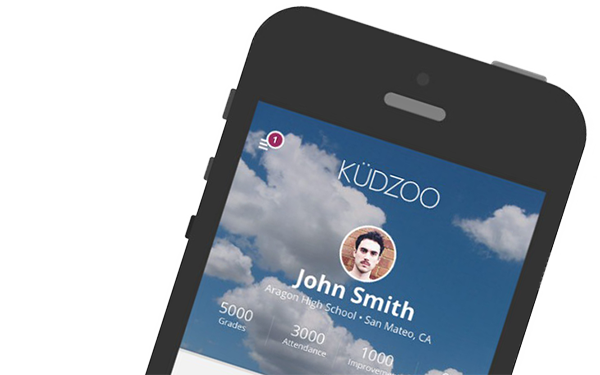 Nowadays, you can get reward points for just about anything: Dining, traveling, running, reviewing your travel, your dining, your workout. So why shouldn't students be able to get reward points for doing well in school? With
Küdzoo, they can.
---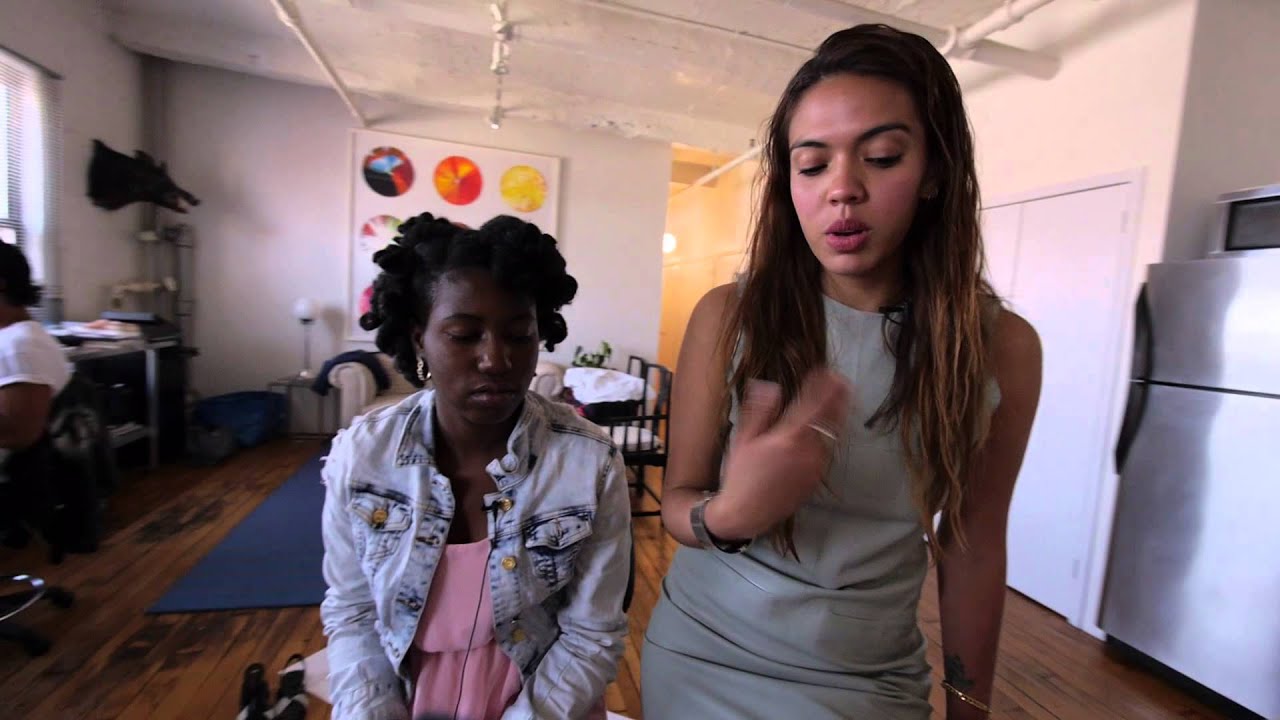 ---
Küdzoo is a mobile app that's looking to galvanize student engagement in their schoolwork by rewarding students for good grades and school attendance with "Küdzoo Cash," which can then be exchanged for gift cards, discounts at restaurants and stores, and more.
With initial funding coming from friends and family, Küdzoo was recently inducted into Princeton's inaugural Alumni Entrepreneurship Fund, and is currently in the process of closing a seed round, as they also look to expand into partnerships with brands and sponsors for student rewards. And at only a year old, Küdzoo is gaining momentum: They announced this month that they have reached 130,000 users.
The Seventy Four sat down with Küdzoo co-founder and CEO Trevor Wilkins, to talk about technology in the classroom, the company's first year as an app, and where they want Küdzoo to go from here.
Lizzie Thompson: Let's start with where the idea came from:
Trevor Wilkins: I had the idea in my senior year at Princeton. One of the biggest reasons I attribute to getting into Princeton was because my parents incentivized my brother, sister, and I. They gave us $10 for As, $5 for Bs, and took away $25 for Cs. That motivation growing up turned into self-awareness of wanting to do well. And it worked at home. I went to Princeton, my brother went to Yale, and my sister is at Penn.
So we started working on a basic platform my senior year and when we graduated Logan (Cohen, co-founder and COO) had the idea to bring it to the mobile market.
So at the beginning of 2014 we began development and in August we had soft launch. From there, we tested different metrics with a focus group in west Philadelphia on a weekly basis where students helped us discover how they would use the app, everything from the visuals to what types of deals they'd like to see.
This was crucial during our development. And throughout this last school year 2014-15, we tested different deals live, saw how students interacted. And funnily enough, Küdzoo picked up in June at the end of the year. We started pushing heavily from a social media standpoint — basic grass roots. We've gone from 4,500 students in June to 55,000 in August.
Wow. What do you attribute that massive growth to?
Social media influences. We'll pay somebody with a mass following on Instagram or Twitter to tweet or mention us. We are in all 50 states, and students from around the world have started to pick it up. Students use us in 100 different countries.
You said you were incentivized by your parents. How do you think being incentivized in the classroom, and bringing technology into the classroom, plays a role in education?
Technology is crucial and relative to education. Students check their phones 200 times a day, so it only makes sense to pull that into the classroom. There is a taboo around phones that "Oh the students must be texting or tweeting." But we want to be a nutritional form of social media, because the kid is going to be checking their phone anyway. And when they go on Küdzoo they are incentivized to do better and go that extra mile.
I have to ask, where did the name come from?
Küdzoo is the name of the fastest-growing plant in the world. It's a Japanese plant. An invasive species that takes over homes, cars, neighborhood blocks. That's how we want students to be about their education.
Walk me through how the app works:
If you're a student, you download the app for free, create your own profile, and then you can do several different things to get "Küdzoo Cash." You can upload your grades, chart grade improvement, or answer trivia questions that range from random trivia to SAT to financial literacy. You gain Küdzoo Cash through all these different ways, and then you use Küdzoo Cash to purchase discounts to businesses, gift cards, once-in-a-lifetime experiences, and scholarship information.
What do you mean once-in-a-lifetime experiences?
We had a kid do a shootaround with MLS (Major League Soccer) star Maurice Edu. And then we also have mentorship opportunities, like spending a day with an investment banker or real estate broker. And as we grow the experiences will too. We'd love to have a shootaround with LeBron James, or have a conversation about college admission essays with an admissions counselor from Princeton.
How much Küdzoo Cash are we talking about for a LeBron shootaround?
A nice gift card or a shoot around would run you about 850 Küdzoo Cash. To keep it relative, you get about 180 for straight As, no dips in GPA, no missed school days, doing your daily trivia. We try to make it achievable and real for students. And what's been great has been our social media presence. People have been tweeting at and for us, which has been great. It makes it more real for kids that they can achieve these rewards.
So you've been launched for about a year?
Well we've been in the app store for about a year. We count this coming school year as our official launch.
So in the past year, what has been your worst day and best day thus far?
I guess there have been so many good days — I try to stay pretty positive overall. There have been times where servers will start to move slowly if we have high engagement. A couple months ago when we were really picking up traffic everyone got on at once looking for a certain reward. It didn't crash, just moved slowly. I think the best though was being able to move to NYC from Chicago. Being able to do this full time was the best moment.
As a young startup what are other apps you look up to? Other entrepreneurs?
We really like what we're doing now, to be honest. My partner Logan is a huge Sheryl Sandberg fan. I've always been a huge fan of Arne Duncan. He's from my neighborhood. I've always looked up to him growing up, and as I understood more and more the importance of education and saw what he was doing, I was like "Wow he's trying to make some changes"
So for you the interest in working in education developed at college?
Yes. Interested in education and what it can offer. Having an educated population is so positive for our society. I know it seems so simple but even beyond: There is a whole generation at public schools – not to knock public schools, I'm a public school graduate – that have failed and they pass that mentality down and then there's the lineage of ignorance saying "You don't need school." There is a lot of empowerment that can take place through education across the spectrum.
So how does Küdzoo get the rewards? Do you work with partners?
We are still building critical mass, so we'll bring partners on when we have more students. Right now, we pull rewards from gift card companies and different deal aggregators as well to get them to students. We've also been in talks with companies who are watching our growth and engagement.
What is your million dollar, once-in-a-lifetime experience that you would do anything to have a student be able to have?
Probably an experience with the president. Spend a day with the president, at the Oval Office, walk around with them.
New school year about to start, where are you going from here one, two, three years from now?
A lot of our work right now is focused on back-to-school. We are speaking with community organizations, social media, schools, press. I see this year as being very MVP-driven and sticking with our basic model. Our next version will be more social: Students will be able to see how their friends are doing, what rewards their friends are buying. Students will be able to share their accomplishments on the news feed. They'll be able to check into school, get credit for extracurriculars through school and afterschool programs. We are making education more relevant in the day-to-day lives of students, using different rewards.
Support The 74's year-end campaign. Make a tax-exempt donation now.