Carvalho Faces 'Defining Moment' as L.A.'s Largest Unions Prepare to Strike
Custodians, bus drivers and other service workers are set to walk out for three days starting Tuesday, with the teachers union joining in solidarity.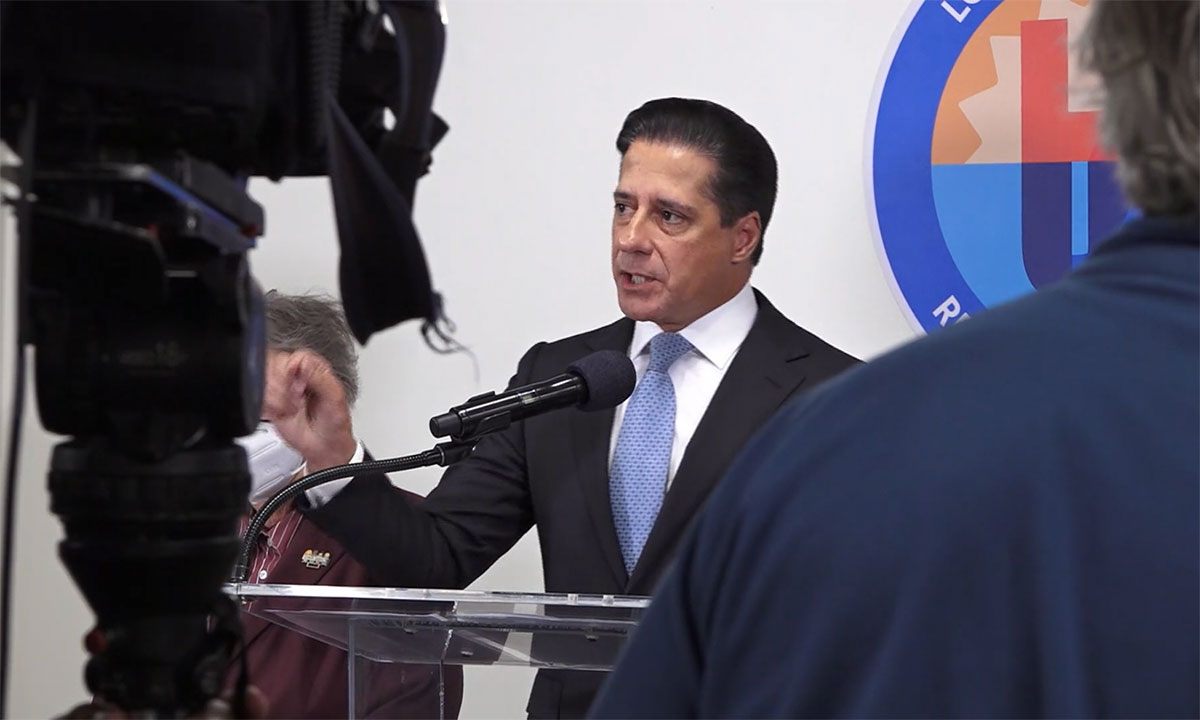 Update, 11 p.m. ET: Los Angeles Unified workers will proceed with a strike early Tuesday morning after efforts to prevent the walkout fell apart Monday afternoon. News of a "confidential mediation" session leaked to the press before Service Employees International Union Local 99's bargaining team knew about it, according to a union statement.
During an afternoon press conference, Superintendent Alberto Carvalho said the two sides were never able to be "in the same room," but that the district's latest offer of a 23% raise was still on the table. "We've run out of time," he said.
After Alberto Carvalho's first three months as superintendent of the Los Angeles schools, Nery Paiz, president of the district's administrators' union, predicted the job would only "get exponentially harder."
He was right.
Thirteen months into his post as chief of the nation's second-largest district, the former Miami-Dade superintendent has had to contend with declining enrollment, opioid overdoses and a cyberattack that exposed students' mental health records. Now the district's two largest unions are poised to walk off the job for three days, closing schools for the system's 430,000 students.
Service Employees International Union Local 99, which represents roughly 30,000 custodians, cafeteria staff, bus drivers and other service workers, announced the strike last week. United Teachers Los Angeles, also in contract talks with the district, is joining in support.
Last week, Carvalho braced families for another disruption.
"You deserve better," he said in a statement. "Know that we are doing everything possible to avoid a strike."
But some education advocates say Carvalho — who never faced a strike in his 14 years as Miami-Dade schools superintendent — hasn't done enough to avert the work stoppage and may have underestimated the strength of California's labor unions. While observers give him credit for trying to polish the district's image and fill teacher vacancies, they say reaching an agreement with the employees who served meals, sanitized schools and delivered devices to students' homes during the darkest days of the pandemic should have been one of his first priorities.
"This is a defining moment for the superintendent and for LAUSD. This is a union town and that's a huge lesson," said Elmer Roldan, executive director of Communities in Schools of Los Angeles, a nonprofit that serves many students whose parents are Local 99 members. "When we were praising school employees for their bravery, this is who we were talking about."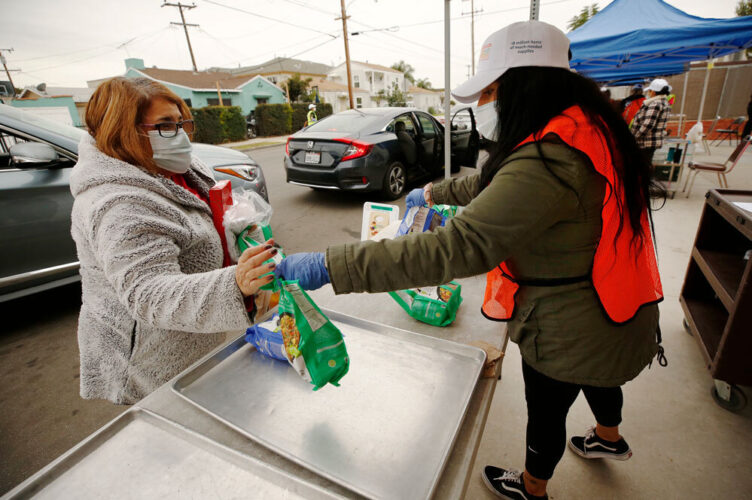 Local 99's leaders say their three-day stoppage is technically not about money. The union called the strike because they said supervisors have tried to prevent or retaliate against them for participating in union meetings. They were offended that Carvalho referred to the union's organizing activities as a "circus" in a Feb. 10 tweet that was later deleted.
On Sunday, the state's Public Employment Relations Board denied a Friday request from the district to seek a court order to prevent the strike. The agency's general counsel is still considering the district's allegation that the strike is illegal. Officials contend the union hasn't exhausted efforts to resolve its differences with the district.
Carvalho's latest offer, made Friday, is a one-time 5% bonus for 2020-21 and a 19% raise spread over 2021-22 though 2024-25. But the union, whose members earn an average of $25,000, wants a 30% increase, increased staffing levels and more full-time work.
They argue that with almost $5 billion in reserves, the district can afford to meet their demands. But district financial data shows that all but $140 million of that money is spoken for. Carvalho has also warned of an impending fiscal cliff — "Armageddon," he called it — as enrollment continues to decline and federal relief funds run out.
Local 99 has been without a contract for nearly three years, but relations with Carvalho began to sour after he rescheduled four optional "acceleration days" to help students catch up from learning loss due to school closures. Originally scattered throughout the school year, Carvalho moved them to coincide with winter and spring break after UTLA pushed back.
Local 99 leaders said they weren't consulted and that almost half of their members wouldn't be able to work on those days. They filed an unfair labor practice charge in October over the move, calling it "disrespectful" and a violation of collective bargaining laws.
Carvalho, meanwhile, said during a Wednesday press conference that Local 99 has not responded to the district's last two offers. Jackie Goldberg, the school board's pro-union president, said she's confused by Local 99's determination to strike even though the district was willing to increase the offer.
"This is the first time since I've been doing this that there's been no back and forth," she said. "That's not negotiation. It makes me very disappointed."
The district declined to make Carvalho available for an interview.
'Relatively rare'
Unlike Local 99, UTLA hasn't reached an impasse yet and was in a bargaining session with the district on Friday over its demand for a 20% pay increase.
The teachers union's involvement in this week's strike, however, could complicate the narrative that the action — and another disruption for families — is primarily about demanding respect and wage increases for low-wage workers.
State law allows one bargaining unit to go on a sympathy strike with another union, but Bradley Marianno, an assistant education professor at the University of Nevada, Las Vegas, said it's "highly unusual," for a teachers union to join a walkout with non-teaching employees.
"They may issue statements of support, but to join in strike is a different, and relatively rare, matter," he said. UTLA, he said, "can jump in and leverage it to influence their own bargaining negotiations without much fallout in terms of public perception."
The joint walkout is further surprising because the two unions are often at odds politically. Just last fall, they supported different candidates for a highly contested seat on the school board. UTLA's candidate Rocío Rivas, defeated Maria Brenes, who was backed by Local 99.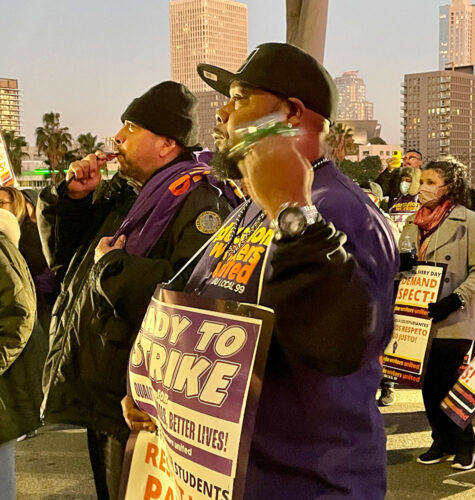 The solidarity over the strike, however, doesn't mean there's no division in the ranks. Paiz, the administrators union head, said he thinks some UTLA and Local 99 members will report to schools this week along with the administrators, secretaries, plant managers and others not on strike. The unions, he said, are "portraying 100% buy-in from both groups, but I don't think that's the case."
Even so, Carvalho's troubled relationship with the two unions makes it tougher for him to keep the district moving toward the ambitious goals set last year, including 70% of students earning a C or higher in college-prep courses and increasing the percentage of third graders proficient in reading by 30 percentage points.
"This unprecedented moment has consequences beyond the relationship between the district and its labor partners," said Ana Teresa Dahan, managing director of GPSN, the advocacy organization formerly known as Great Public Schools Now. "The successful implementation of the strategic plan is potentially at stake," she added, as staff and families try to "navigate the tensions.
Board member Tanya Ortiz-Franklin said the board has given Carvalho the go-ahead to negotiate "a significant raise" and she said Carvalho has been handling the situation "prudently." But she acknowledged the need for repair.
"There are important lessons to be learned about communication and respect that I hope can be used to improve relationships crucial to serving our students, families and employees," she said.
Support The 74's year-end campaign. Make a tax-exempt donation now.