Caren: When Cheating Is Encouraged, How Do You Uphold Integrity? Through Ethics Education — and Consequences for Bad Behavior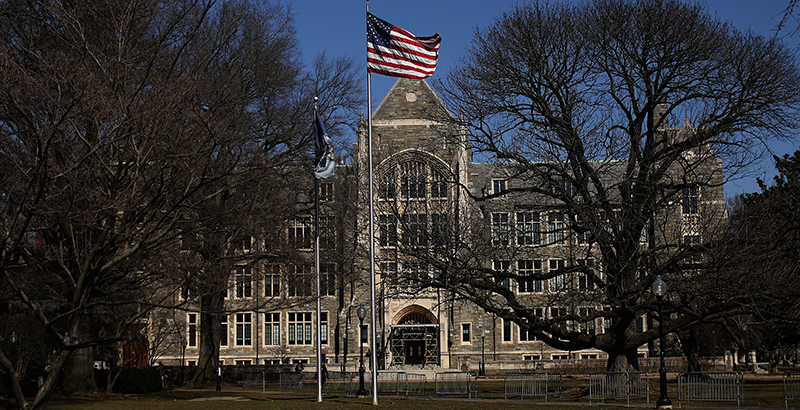 There seems to be a consensus that there are two pillars of responsibility for the recent revelation of parents committing fraud to get their kids past admissions officers at several exclusive universities.
The first pillar is the participants — the parents, coaches, test proctors and facilitators who prioritized money and selfishness above integrity. The second pillar is an academic system that both incentivized cheating and allowed it to go unchecked.
When it comes to that system, the blame probably starts with social influences that prioritize education brand prestige and exclusivity entitlement over actual learning — challenges that are deep, complex and interwoven with a host of other, equally important, issues. In this case, seeking brand prestige was motivation for cheating, and as someone who is deeply entrenched in thinking about intellectual and integrity shortcuts in and around academics, I can say with disheartened confidence that motivations like these will always drive people to cheat. But that by no means should imply that those who care about academic integrity are powerless.
The first things we can do are acknowledge that people will try to cheat and accept that the best way to stop it is prevention. Preventing cheating requires education in ethics, in both formal and informal settings. Young people learn about integrity by seeing it modeled by parents or other adults, including teachers and academic leaders who influence their lives. But we must not overlook the need for vigilant detection and consequence.
These are essential because almost all complex human decisions are based on risk and reward. If there's little risk of being caught, or the consequences are nonexistent, the motivation to cheat looms large. In that sense, by getting caught, the parents in this most recent fiasco did every college a favor by raising the prospect of detection and price of consequence.
And while we can probably always do more to look for, catch and apply consequences to cheating, that alone is not the solution. You cannot police your way to being crime-free.
At the other end of the scale is ethics, for both current students and future parents. I don't mean teaching ethics as an academic discipline or field of study — though that is a worthwhile pursuit. Rather, I am referring to teaching ethics in life and in academics, imparting a set of values that serves as the foundation for academic integrity. Citizens, parents and educators have to model best behaviors of original work and creativity, and stress the perils of end-justifies-the-means thinking. Teachers must teach the difference between collaboration and collusion. We have to be emphatic that in academics, the journey often is the destination — we're not going someplace as much as we're learning how to go places.
Doing that at freshman orientation, while important, is probably too late. We know academic behaviors and habits are learned early, so we have to start early, even before students begin their educational careers, long before they apply to college or become parents of college-age students.
But simply modeling and teaching good behavior isn't enough. If it were, no law-abiding parent would ever have kids who get into trouble. We still need police because people still do bad things even when they know it's wrong.
It's likely that we will never be able to stop cheating entirely because we're all wired to find the easy way. In some fields, doing so is applauded as a life hack or innovation. But unless we're prepared to extend that approach to education and admit the prospective students whose parents hacked the admissions process with innovative opportunities — an outcome no one is suggesting — we should be prepared to admit that academia can be better at prevention.
That's not to excuse the parents or their complicit accomplices or to whitewash the success-at-any-cost culture. Maybe this scandal is on them. But the next scandal can't be. To prevent it, we have to get better at instilling the value of integrity, at teaching how to uphold it in an academic setting, at explaining why academic and intellectual shortcuts don't work and at maintaining our vigilance about it.
We cannot enforce only or teach only — we have to do both.
Chris Caren is CEO of Turnitin, an internet-based plagiarism detection service.
Support The 74's year-end campaign. Make a tax-exempt donation now.