Canada's Grammys to Honor Justin Bieber, Avril Lavigne Alongside the Music Teacher of the Year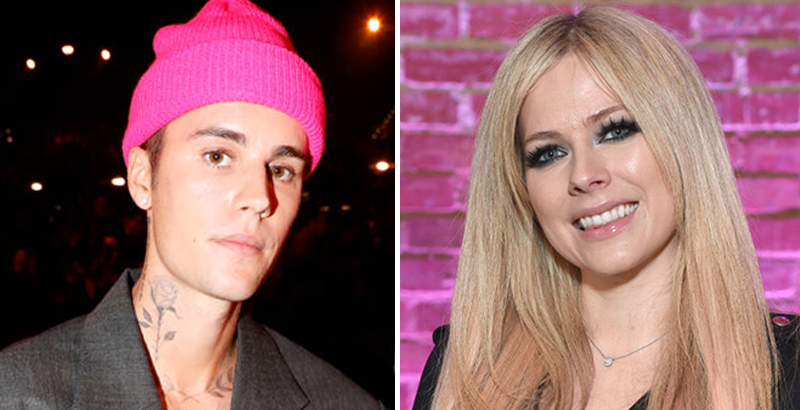 No paywall. No pop-up ads.
For 25 years, the JUNO Awards — Canada's version of the Grammys — and the Canadian Academy of Recording Arts and Science have supported music education, educators and students across the country via the charity MusiCounts.
Since 2005, the JUNO ceremony has also cast its spotlight on MusiCounts' Teacher of the Year, honoring music instructors who have demonstrated dedication in developing much needed music programs in front of a national audience. Winners receive $10,000 to help fund their efforts.
MusiCounts President Kristy Fletcher says the pandemic has made the organization's work even more urgent. Music programs are often the last to be funded, Fletcher tells The 74, and with cities and schools "feeling the pinch" of COVID-related setbacks, she expects more educators to request funding to restore programs and opportunities that have been reduced or lost amid the public health emergency. The charity also seeks to create curricula relevant to a more diverse student population, who may not feel culturally connected to the music already being taught.
Each year, MusiCounts selects five Teacher of the Year nominees based on the following criteria: passion, advocacy, experience, inclusivity, adaptability, recognition, and inspirational. Eligibility requires at least five years of teaching, and having received a grant from MusiCounts' Band Aid Program to fund their music courses.
As the awards return to an in-person ceremony this weekend, complete with performances by Avril Lavigne and others, JUNO will spotlight Teacher of the Year finalists like Darren Hamilton from the David Suzuki Secondary School in Brampton, Ontario. A MusiCounts grant allowed Hamilton to start a hip-hop and R&B program after the school's Black students told him they weren't enrolling in music classes because the program prioritized pop and classical music.
"They didn't feel like their culture, the music that they liked listening to, was represented in the music class," Hamilton tells The 74.
Hamilton's "Sounds and Sights of Hip-Hop and R&B" course began at the start of this school year. Seventeen students enrolled from many cultural backgrounds, and for the coming year, more students are expected to sign up.
Other nominees include Ontario's Kelly Stronach, who prioritizes inclusivity in her school's music clubs and programs, and Jewel Casselman, a K-5 teacher in Manitoba who embraces the Orff Approach — an approach to musicianship that integrates music, speech movement and drama.
"It's a great way to get them invested in their own learning," Casselman told CTV News. "It helps them with their language and their reading, their mathematics, it introduces them to social studies and history."
Also singled out this year are three-time nominee Sophie Jalbert, who sees music as a tool to help children manage their emotions and reach goals, and Alberta's Janell Toews, who is being recognized for her work during the pandemic.
"Our school board bought thousands of dollars worth of bell covers and flute covers so that the kids could still participate [during the pandemic] and that was huge," Toews told CTV News. "I think that's another part of the award too is that they were looking for finalists this year that were able to help students to have access to music even during COVID."
The 2022 Teacher of the Year Award will be bestowed Sunday evening. Americans can stream the JUNO Awards ceremony live beginning at 8 p.m. Eastern on YouTube, Facebook and at CBCMusic.ca.
Get stories like these delivered straight to your inbox. Sign up for The 74 Newsletter