Can You Translate That? New App Allows Parents, Teachers to Bridge Language Divide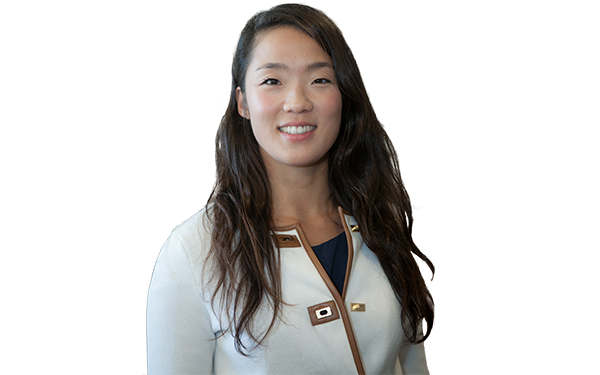 Parental engagement is twice as likely to influence a student's long-term success as socioeconomic status,
some studies say
, but when parents struggle to engage because of language limitations, it creates a big barrier between home and school.
Heejae Lim knew this firsthand as a United Kingdom–educated student whose Korean-speaking parents were unable to connect with her English-speaking teachers. As the U.S. moves toward having 40 percent of all its students living in households, like Lim's, that don't speak English by 2030 — California is already there — she saw an opportunity to improve student success by creating
TalkingPoints
.
"It all starts from opening communication channels, allowing teachers and students to inform parents of what is going on at school and linking classroom instruction to conversations that the students and parents can talk about at home," Lim told The 74.
The TalkingPoints program debuted in summer 2015 as a web app allowing teachers to use an email-style program to write a note to parents that gets translated into that family's home language and delivered as a text message. Parents can reply in their own language, and teachers read the response in English.
That was last year. This August, TalkingPoints launched a second version for schools that includes an administrative layer. In the updated version, teachers in the same school can access conversations with parents from all of the student's teachers.
"That was a big feedback from the teachers," Lim says. "There are a lot of things going on at school, lots of little things that can be useful to know as a teacher and that don't get communicated across the teachers because they never meet, even though they are teaching the same student. What if the teachers could really collaborate and see communication?"
TalkingPoints started in the Bay Area and is now in more than 300 schools in the U.S. and Canada. Lim hopes her nonprofit program can double its reach this year. The original single teacher-parent version remains free, while the updated institutional version comes at a $4 to $7 per-student cost based on institutional size and includes communication strategy and policy.
TalkingPoints started in middle schools, but Lim has seen its popularity climb in elementary schools too. She says the teacher collaboration tool from middle school onward proves critical, but the early engagement of parents in their child's learning really catches hold at the elementary age.
Trends from the first year of TalkingPoints produced somewhat obvious feedback, such as the observation that while Latino and Spanish-speaking parents make up the most prominent portion of the family pool, schools don't often have the instructional teams to match their numbers.
"Often a school has an office manager or one person on the leadership team who can speak Spanish," Lim says, "but that person is overloaded with translation."
The second-largest group is Arabic-speaking students, whose numbers have surged recently.
The trend Lim has noticed most is the diversity found in schools, especially rural schools and those outside of major cities where diversity isn't the default expectation.
For example, a school in Washington State wanting to know how TalkingPoints could serve its population of 500 students recently contacted her. After Lim asked for a breakdown of languages spoken, she was given a pie chart with 30 different ones indicated.
"It wasn't an urban school. It wasn't a newcomer school [a school designed for English-language learners]. It was a random school having over 30 languages with 500 kids," Lim says. "I was pretty shocked. And this wasn't the only case."
As TalkingPoints has grown in breadth, it has also extended its language reach, now with 21 languages — from Cambodian to Haitian Creole, with Spanish, Korean and many others mixed in — up from 10 at the time of its debut.
The many layers involved in teacher-parent exchanges create a multi-step process in getting communication to the most meaningful place, Lim says. Usually teachers and schools begin their use of TalkingPoints as a way to send out reminders of events or homework deadlines.
From there, it evolves into teachers using the service to communicate behavioral information about a student and eventually to engage parents by linking them to classroom instruction through communication.
"We gently guide the teachers to what we think is the North Star [of communication]," Lim says. "Once teachers get there, they really see the value in doing that and the parents react really well. Then they see the difference in the classroom."
Disclosure: The Walton Family Foundation is a supporter of TalkingPoints and The 74.
Support The 74's year-end campaign. Make a tax-exempt donation now.