Campbell Brown: Why We Must Unite to Close the STEM Gender Gap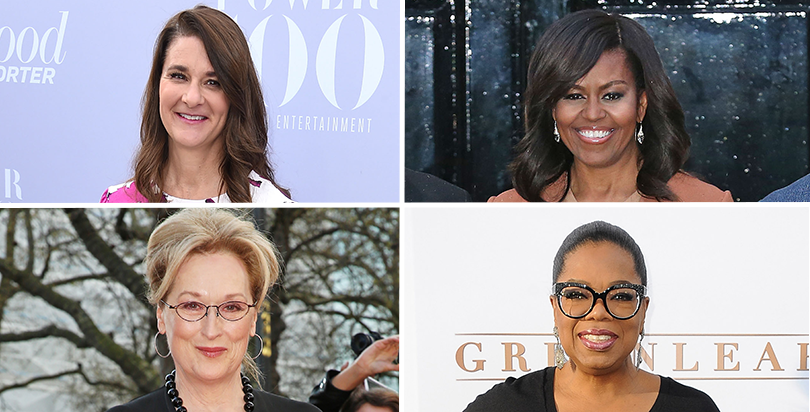 O
ur failure to imagine women on the front lines of technology and science, among other professions long dominated by men, was a central theme in last week's
anticipated
and often inspiring "United State of Women" summit in Washington, D.C. Sponsored by the White House, it featured the president and Michelle Obama, Vice-President Biden, and
a spectacular line-up of successful women
.
An event about women that includes the First Lady, Oprah Winfrey, Melinda Gates, Meryl Streep, Brittany Packnett, the women who run the Peace Corps and Lockheed-Martin, the Girl Scouts and SoulCycle, and several of your favorite entertainers, will by its nature be a celebration of how far women have come in achieving equality.
---
---
In substance, though, the conference was a rededication to the work that's left.
One important task is countering the inequality caused by our failure to seriously engage and support more girls in science, technology, engineering, and math classes.
As with racial or income-based gaps in school achievement, the STEM gender gap is difficult to remedy for reasons that have next to nothing to do with ability or intelligence. The challenge for a just society is finding ways to remove systemic obstacles and erode cultural biases that devalue and limit opportunities for girls and women.
Years of concerted effort by government agencies and advocates has created an important conversation around these issues, but the gap persists in many STEM disciplines.
Women are slightly less than half of the workforce but hold only about 25 percent of STEM jobs, the Commerce Department reports.
Between 2000 and 2009, women in the workforce made gains in the fields of physical and life science, including "hard" science jobs — chemists, geologists — and many "softer" jobs, like pharmacists or athletic trainers.
The share of engineering jobs held by women during the decade remained steady but low and, in other domains already heavily populated by men, like computer science and math, the trend was downward.
(More at T74: STEM skills aren't just for STEM jobs)
Looking through a bigger lens doesn't help. Millions of women entered the job market in the 1970s and 1980s, but growth slowed by 1990; during the next 20 years the percentage of women working increased only from 58 to 59 percent, according to the Bureau of Labor Statistics.
But the percentage of young women earning undergraduate degrees in computer science and math declined over those decades, including a steep drop of about one-third in computer science.
(The percentage earning PhDs trended upward just as sharply, however — though only to slightly more than 20 percent).
In the workforce, nine of every ten dieticians and nurses were women, as of 2011, but only one in four mathematicians and computer scientists, and about one in ten engineers, were female. About two percent of engineers were black women and two percent were Hispanic women — both figures far lower than their proportion of the labor force.
In academia, women comprise 22 percent of full professors in the sciences, while women of color comprise a little more than 3 percent.
The trends are particularly frustrating because we know many of the causes that have prevented women from pursuing these careers. Gender stereotypes, family-unfriendly workplaces, and lack of role models lead the way.
The need for improvement is far from academic: helping more women to succeed in STEM industries is vastly important for the labor force and economic growth, as well as to erode destructive myths of female inferiority.
A new generation of female quants need to be nurtured early and consistently in their school years. In three states last year, the summit reported, not a single girl took the AP computer science exam and only 500 African-American or Latina girls took it in the entire nation.
Our future female quants need excellent teachers who can convey the beauty and elegance of science and numbers and reinforce the value of persisting at difficult problems. They need school cultures that instill in them the assumption that there are no limits to their ability to learn.
"The good news is this [world where women are equals] is the future my daughters' generation already believes in," President Obama said in his keynote. "They expect the world to catch up to them, and I have no doubt that we will."
He added: "It's going to take creating more opportunities. It requires us telling each other and our children the right stories — because the stories we tell matter."
Like the ones our mothers told us.
Campbell Brown is the co-founder and Editor-in-Chief of The 74
Get stories like these delivered straight to your inbox. Sign up for The 74 Newsletter