Campanella: For National School Choice Week, Celebrating Teachers Who Have Founded Their Own Schools With Passion, Creativity, and Love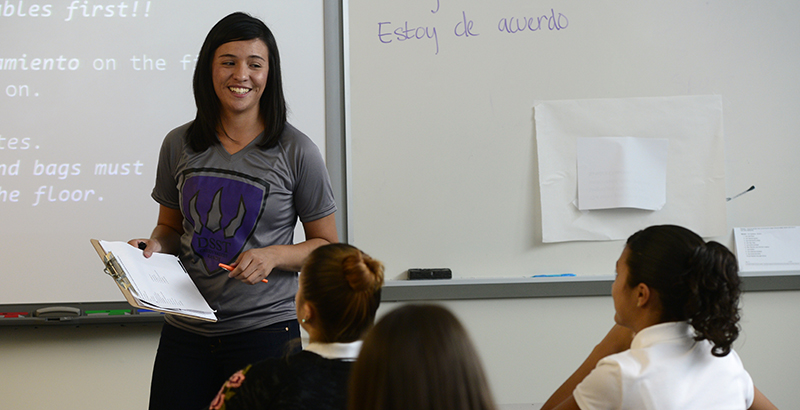 It's easy to think of schools as simply buildings where students learn and teachers teach.
But behind so many schools are inspiring stories — stories of people who created those schools and were motivated to make a difference.
Often, those school founders and leaders are teachers. With the expansion of school choice — including traditional public schools, public charter schools, public magnet schools, private schools, online academies, and homeschooling — there are more opportunities than ever for teachers to open schools.
As I meet with and interview school leaders, I am struck by how much love, compassion, and sheer hard work has gone into opening some of America's finest schools.
Who are those school founders and leaders? Often, they are teachers, educators who, inspired by the opportunity school choice provides, can consider their own experience, passion, and personality and create their own schools.
That includes teachers like Angela Kennedy, who spent 14 years teaching in Florida's public schools before founding Deeper Root Academy, which serves a predominantly low-income and minority population. Several of the academy's teachers also used to teach in public schools. Kennedy loved teaching and she loved her students, but her ideas and passion weren't a good fit for the traditional system. Because of Florida's robust private school choice program, she had the freedom to found a school to serve kids whose families couldn't afford tuition.
After all, teachers are as unique as the students they teach. They thrive and do their best work in a variety of environments, depending on the teacher. Their ability to find, or open, the best fit for their teaching style means that their students get the best instruction.
I have the opportunity, as president of National School Choice Week, to speak with great teachers and school leaders year-round and find out what makes their school or classroom great. In the past few months, I've heard stories from a charter school where a learning project told its community's immigrant stories; a private school with equine therapy for students with Asperger's syndrome, born of a mother's search for the right school for her son; an online academy with a focus on in-person volunteering; and a traditional public school where clubs led by teachers help students see them as learning partners.
These stories, and so many more, prove that teachers have better and more creative ideas for schools than we could ever dream up. During National School Choice Week, Jan. 20-26, we're celebrating all the options parents have to choose from and all the teachers and school leaders who make them possible.
Andrew Campanella is president of National School Choice Week.
Support The 74's year-end campaign. Make a tax-exempt donation now.