Campanella: As We Enter Year 3 of COVID, Learning is Everywhere this National School Choice Week. But Yes, We Need to Keep Talking About 'School Choice'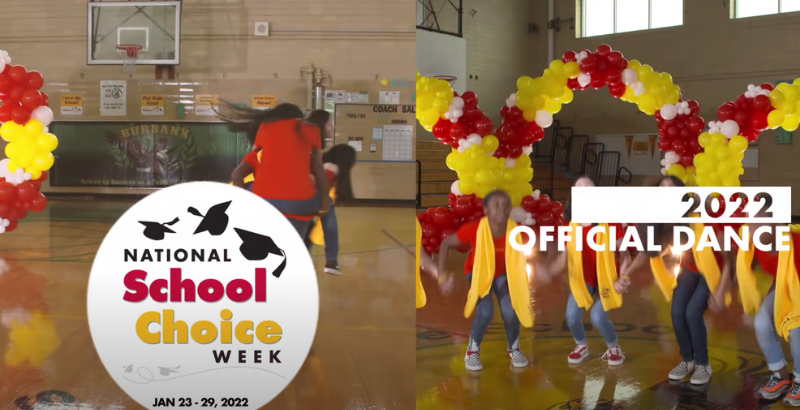 Support The 74's year-end campaign. Make a tax-exempt donation now.
During the pandemic, learning pods took place in the strangest places, like roller skating rinks and karate studios. Today, many parents are still using learning pods, and exploring homeschooling and online schooling, too. In this changing landscape, does it make sense to talk about school choice anymore? Should we talk about parental choice or learning choice or educational freedom instead?
This National School Choice Week, I tip my hat to the people making learning possible everywhere. I believe this phenomenon — learning diversifying, often outside traditional buildings and classrooms — will only increase in the future. Here are some of the places education is being celebrated this week, and why families across America will hear the schools, parents and organizations that celebrate School Choice Week continue to raise awareness about "school choice" even as education becomes less tied to brick-and-mortar school buildings.
First, some much-deserved hat-tipping. This School Choice Week, we celebrate traditional public schools, like Burbank Middle School, whose talented students recorded the official National School Choice Week 2022 dance. We celebrate charter schools, like the members of the North Carolina Association for Public Charter Schools, who are gathering in their state capital for a school fair calling attention to choice's impact on student happiness. We celebrate magnet schools, like those in Connecticut, that are raising awareness of the power of diverse public education tracks for middle and high schoolers.
We celebrate private schools, like those participating in multi-school choice fairs in more than 20 states, spreading their missions and scholarship opportunities to thousands of families. We celebrate online school students and teachers as well, like those at Reach Cyber Academy in Pennsylvania, who are planning field trips for online students throughout the state to go snow tubing together. And, of course, we celebrate homeschooling families, especially the thousands of new ones this year, who have met the challenge of unfinished learning and given their all to help kids grow.
There are also unexpected, sometimes overlooked places to celebrate learning this School Choice Week. There are parents reading stories to their children before bed, or having enriching conversations as a family at dinnertime. These little ways that families choose to participate in their children's education add up, eventually making a substantial difference in a child's learning experience and even grade-point average and vocabulary. And there are libraries providing free books, computer access and tutoring to kids. We're proud that more than 200 such libraries have celebrated School Choice Week with us since 2019.
Libraries, dinner tables, bedtime routines — these aren't what people usually mean by school choice. They are secondary to whether you choose a traditional public, charter, or online school. But they are critical learning choices too. And they allude to the increasingly blurred line between home life and external activities like work or school. Classroom walls are dissolving, and learning is becoming increasingly diversified in when and how it takes place. Even as the vast majority of American families may continue to choose a traditional public school environment, hybrid learning is here to stay. Families are saying yes to flexibility, and yes to more learning resources everywhere.
So, why are we still celebrating School Choice Week, rather than Parental Choice Week or Learning Choice Week or Education Freedom Week?
School has always been a bigger, and more inclusive, idea than many people realize. As a reference to a place of learning, "school" stems from the Greek scholē, meaning leisure. School means time and space for the fun of discovering and exploring how the world works. School is a life experience, not walls. School choice isn't and has never been just about access to private or charter schools. It's about all kids in America being able to take advantage of the learning spaces and supports that help them discover their identity and their relation to the world around them.
What's more, over the last 20-plus years, school choice has become embedded in public consciousness — even becoming an official part of the Associated Press style guide for journalists. The term has evolved over time to encompass changing, growing choices — like transfer options in the public school sector. The term is simple enough and descriptive enough that people across all 50 states have a natural understanding of its meaning.
School isn't just a neighborhood building. It's what's happening in homes, on computers and on field trips across America every week. It's easy to forget what a great big word "school" is, which is one more reason to talk about it this National School Choice Week. I hope you join us in celebrating learning this week — you'll find it everywhere.
Andrew Campanella is president of National School Choice Week.
Support The 74's year-end campaign. Make a tax-exempt donation now.