California High School Nets $24 Million From Snapchat Investment, All Thanks to Curious VC Dad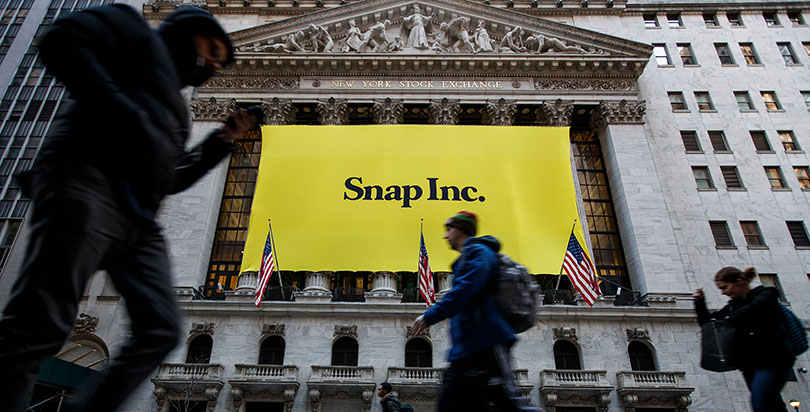 While some schools may wrestle with the best way to handle Snapchat on campus, Saint Francis High School in Mountain View, Calif., has much bigger Snapchat-driven decisions: what to do with the millions it netted from an early investment in the massively popular disappearing-image app.
The private Brothers of Holy Cross institution invested $15,000 in Snapchat as part of the first seed money for the company back in 2012, thanks to parent Barry Eggers pushing the investment.
That initial investment has grown well beyond $15,000, with predictions of a $24 million value based on Snap's current valuation following its initial public offering, valued at $28.3 billion last week. (The stock fell 11 percent Tuesday).
"Almost exactly five years ago today, I came home from work and walked into my kitchen," explained Eggers, who co-founded the Menlo Park venture capital firm Lightspeed Venture Partners in 2000. "My daughter Natalie and a few of her high school sophomore friends were sitting at the table. They were all absorbed in their phones and were laughing. I felt compelled to ask: 'What are you all doing?' "
The answer changed the course of both the startup and the 60-year-old Catholic high school.
Eggers and Lightspeed partner Jeremy Liew then tracked down Snapchat's co-founders, Evan Spiegel and Bobby Murphy, who were working out of their Stanford University dorm. That led to an early investment and the opening of space for the pair in Lightspeed's building just 10 days later. It also created an opportunity for Eggers to present the investment to Saint Francis's Growth Fund board. The first $500,000 to Snapchat included $15,000 from Saint Francis and $485,000 from Lightspeed.
After last week's Snap IPO, the school reportedly cashed in 1.4 million of its 2 million shares.
"I am happy to share some momentous news with you," school president Simon Chiu said in a March 2 letter to parents, adding that "these are exciting and humbling times for Saint Francis High School."
The maturing investment has "given us a significant boost as we continue our work toward realizing the bold vision and goals set out in our community-inspired strategic plan: Leading with Hope & Zeal."
Chiu said that although they haven't yet realized the full impact of the Snap investment, already they know Saint Francis can accelerate its plan to make Catholic education more affordable, recruit and retain staff, and develop programs and facilities.
Annual tuition at the co-ed school is $17,370, and according to its website, more than 15 percent of its roughly 1,765 students receive financial aid. Saint Francis, which sits on a 25-acre campus, gave more than $3 million this year in financial assistance from its endowment, fundraisers, and donations.
For Eggers the entire process was a boon not only for the school but also — obviously — for Lightspeed, which eventually invested more than $8 million in the company. Its stake is now worth nearly $2 billion.
And it all started with Eggers walking into his kitchen.
"I have the unexpected bonus of sharing the experience with my children," Eggers wrote. "It's been amazing for us to watch how far Evan and Bobby and Snap have come since that kitchen table conversation between my daughter and me."
Get stories like these delivered straight to your inbox. Sign up for The 74 Newsletter