California District Denies Students Hot Lunch, Use of Cafeteria and Play Area, Charter School Says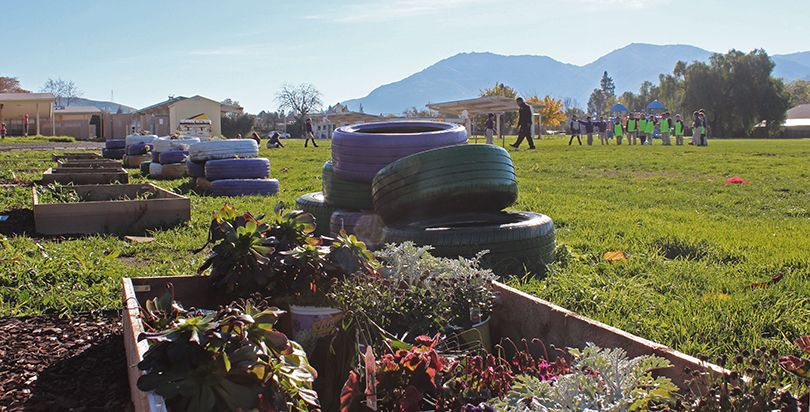 Update March 31, 2017:
Rocketship Futuro Academy will move to a new campus at the site of the former Glenbrook Middle School in Concord, California, next school year,
according to
the East Bay Times. The school board approved the offer this week, after the charter network filed a lawsuit alleging the Mt. Diablo Unified School District was not providing adequate facilities for its students. In March, Contra Costa Superior Court Judge Judith Craddick ruled that the district must offer Rocketship space on one "contiguous" campus for at least 285 students.
Disputes between charter schools and school districts over space are not unusual. But rarely are students denied warm food and a place to eat, made to go to school behind a chain-link fence or shut out of a play area for gym class, as alleged in complaints filed by a California charter school.
Rocketship Education, a nonprofit charter school operator, filed three complaints last month with the Mount Diablo Unified District in Concord, Calif., charging "denial of equal access" and the right to "celebration of cultural heritage." Specifically, the network says the district unfairly prevents students at Rocketship Futuro Academy from playing on the blacktop, using the cafeteria, even decorating the vacant lot where their school is located.
"It has been difficult to co-exist when they treat us in this way, as it's a personal attack," Vienna Bautista, the mother of a Rocketship kindergartner, wrote in a letter to the school board. "What is this teaching the children? This is not fair, and we deserve to be seen as equal on this campus and in our community."
The district school board, which barred the school from opening in August 2015, was forced by the state to let Rocketship Futuro open last fall. The district's
student body
is 43 percent white and 35 percent Hispanic; Rocketship Futuro's K-2 student population is 82 percent Latino.
"This was not a community that was enthusiastic about us being there," said Cheye Calvo, the network's chief growth and community engagement officer.
Under California law, school systems must provide charter schools with facilities that are "
reasonably equivalent
" to their other buildings. The district can charge rent to help defray costs. Last fall, the district provided Rocketship Futuro with seven modular buildings — enclosed in a "cage-like structure" and chain-link fence, according to the complaint — near Ayers Elementary School.
Almost immediately, the trouble started.
An agreement posted on the district's website says the district and Rocketship would share field space, blacktop space, a multi-use room, the parking lot and the library — and the district is required to ensure that the spaces it provides comply with applicable laws, including providing a lunchroom, according to Calvo. But Rocketship says students have been denied access.
In one complaint, Rocketship charged the district won't provide its kids with "warm, healthy food" or even let them eat in the Ayers cafeteria. Calvo said Rocketship feeds students in a room that the county health department has deemed not up to code.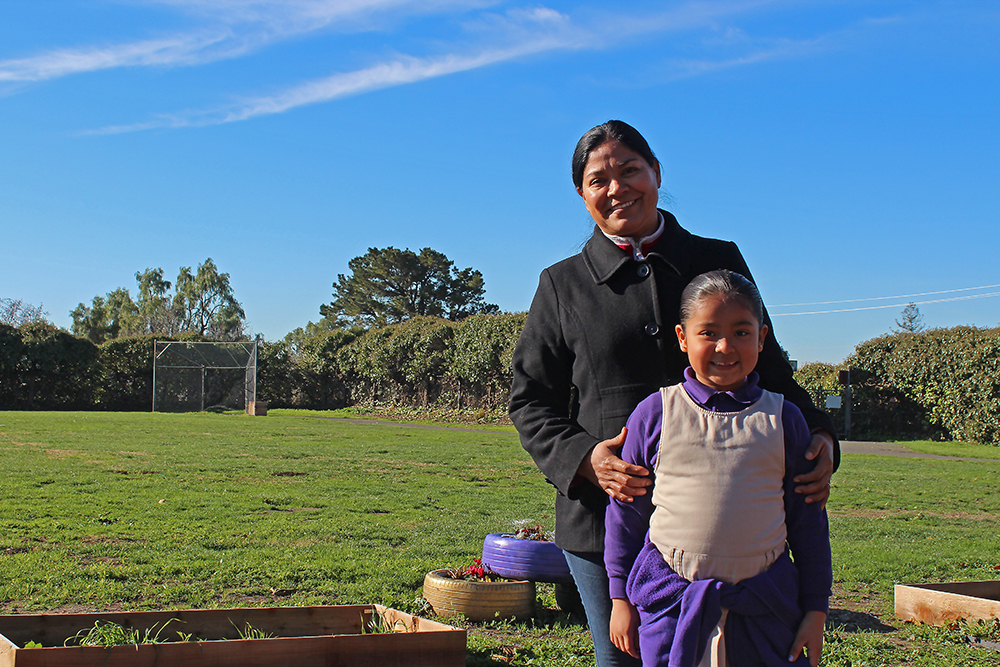 Guy Moore, president of the Mount Diablo Education Association, the district's teachers union, said the charter network initially agreed to operate a lunchroom itself. "I think they are basically renegotiating the terms of the lease through the children coming to board meetings, wearing T-shirts," he said. "It's a PR campaign."
Another complaint says Ayers bars Rocketship kids from using the blacktop for gym class for half the agreed-upon time. Though the charter kids are supposed to have access Tuesday and Friday afternoons, the complaint says, on Tuesdays they have been shut out.
Representatives from Mount Diablo Unified School District and Ayers Elementary School have not responded to requests for comment.
Calvo said the district even overruled an attempt by Ayers to make Rocketship families feel more welcome. The school gave parents permission "to make improvements … that express cultural sensitivity to immigrant families by adding native plants and colors that are widely celebrated in the Latino community," the third complaint says. But the district told Rocketship to rip it all out. So far, the school has refused.
"It is sad how our neighbor school has marginalized us in this area, in this bush area where we do not have same opportunity as the rest of the children from the other school," Veronica Alvarado, the mother of a Rocketship first-grader, wrote in a letter to the school board. "For what reason, I am not sure, but it feels [like it is] because of who we are. We are being pushed to the side and it's not fair."
Get stories like these delivered straight to your inbox. Sign up for The 74 Newsletter