California Assembly Passes Sanctuary Bills Shielding K-12, College Students From Immigration Enforcement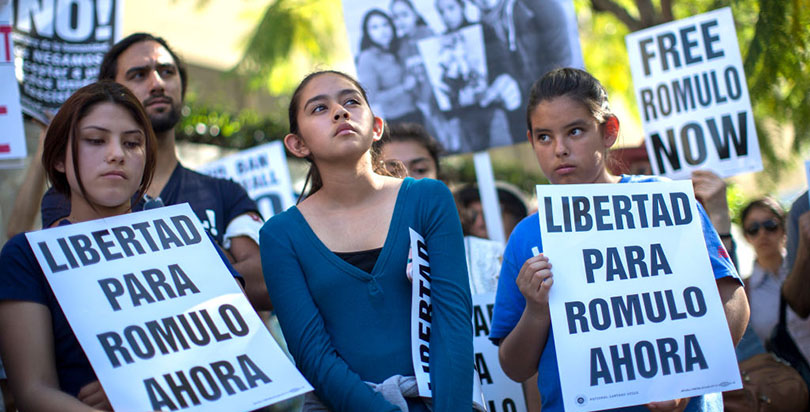 The California Assembly has approved two bills protecting undocumented immigrant students on school property.
The first
bill
would bar federal immigration authorities from entering K-12 public schools without a warrant and permission from the superintendent and principal. It would also prevent schools from collecting information about immigration status from students or their guardians unless required by law, but it mandates that they tell parents about their children's right to a free public education, regardless of immigration status or religious beliefs.
"No student should ever fear coming to school," Assemblyman Patrick O'Donnell, who chairs the Assembly Education Committee and co-sponsored the bill,
said in a statement
. "Regardless of your stance on immigration, we can all agree school campuses are no place to conduct raids or investigate kids who want nothing more than to learn in a safe environment."
The
second bill
requires college trustee boards to direct staffers to refer any immigration inquiries from law enforcement to the school chancellor or president to verify their legality.
Both bills now await a vote in the Senate.
Meanwhile, the California Senate passed
a bill
that
seeks to bar
state and local enforcement agencies from using their resources for immigration arrests. That bill awaits a vote by the Assembly.
In the three months since President Trump signed executive orders tightening border security and cracking down on so-called sanctuary cities, arrests of undocumented immigrants by Immigration and Customs Enforcement (ICE) have
increased
38 percent compared to the same time period in 2016.
Get stories like these delivered straight to your inbox. Sign up for The 74 Newsletter