The Texas Story Student Q&A: Gissel Peña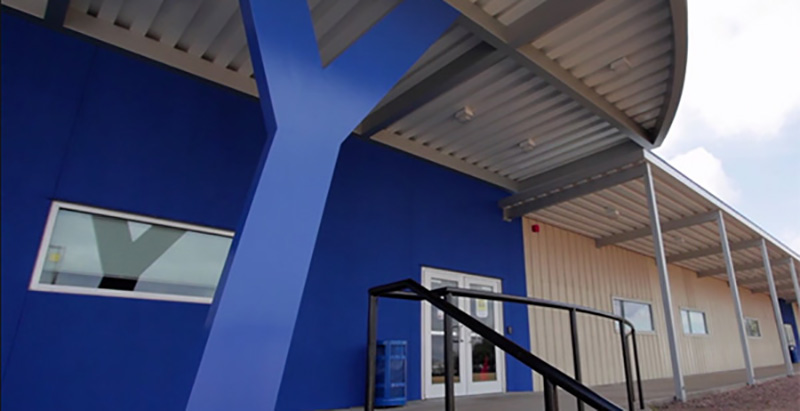 Get stories like these delivered straight to your inbox. Sign up for The 74 Newsletter
This piece is part of "The Texas Story," a four-week series produced in partnership with the George W. Bush Institute examining how well Texas students are being prepared for the workforce as the country recovers from the pandemic. Read all the pieces in this series as they are published here. Read our previous accountability series here and here.
Gissel Peña is a graduate of YES Prep West in Houston in 2019, and she is currently an undergraduate student at Texas Woman's University. YES Prep West provides intensive college prep for high school juniors and seniors, including a focus on understanding the college application process. The Bush Institute's Alex Dowdy sat down with Gissel this fall to discuss how her high school experience shaped her.
The following interview excerpt has been edited for clarity and length.
AD: What was one of the most important things you learned at YES Prep West?
GP: One of my main learnings was how to write the emails because I think a lot of people don't realize that emails regarding something school or job are supposed to be professional. I remember the teacher showing us examples of what a professional email looks like. We had to send emails to the teachers that were writing our college recommendations, and she gave an example of how to do that. And we had to write a professional letter between us students so we could get the practice in. She would remind us that it's important how you approach your teachers or professors. They have a whole bunch of students. You want to make sure that there's something about your email that might make them realize that this person is genuinely interested in this topic, and I should probably respond to them.
What is it like for you in college?
It's been really hard. I've been having to work a lot because I'm helping out a lot financially at home now. I know that I want to become a teacher, I know that that's my plan, and I'm going to finish college. But I had to make it very clear that it might not be on time. Yes, you are expected to graduate in four years, but that's just not the case for everyone.
Get stories like these delivered straight to your inbox. Sign up for The 74 Newsletter