Burgoyne-Allen: 5 Things to Know About America's School Bus Driver Shortage — & What States Can Do About It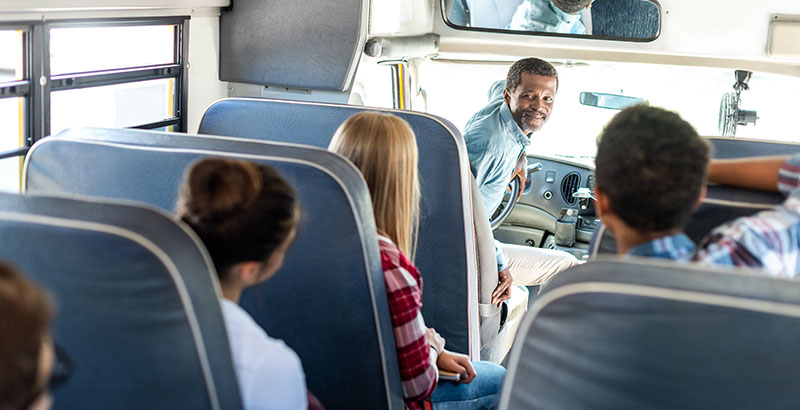 As the new school year begins, students in many districts are once again boarding the iconic yellow school bus each morning. But communities across the country are struggling to find enough drivers, making it difficult to ensure that students will arrive at school on time and ready to learn.
Here are five things you need to know about school bus driver shortages:
1. The school transportation sector employs roughly 500,000 bus drivers, who transport nearly a third of U.S. students to and from school each day.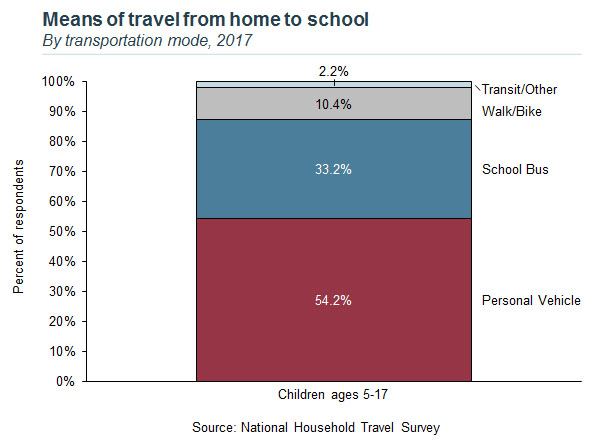 2. Most districts struggle to hire enough drivers to operate their fleets. Based on recent surveys, more than 90 percent of districts and school transportation contractors face some level of driver shortage, and more than a quarter have shortages that they describe as "severe" or "desperate." As a result, many students and families face daily transportation challenges, such as delayed buses or longer rides.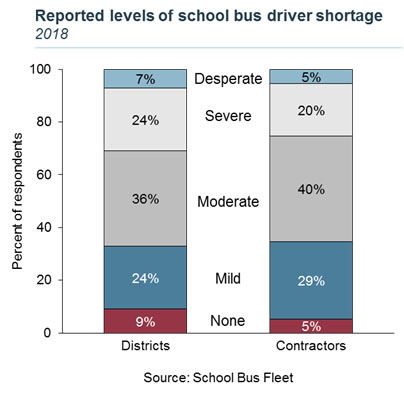 3. Low pay is a major contributor to driver shortages. School bus drivers earn less than workers with similar training. Like transit bus drivers and truck drivers, school bus drivers must have a commercial driver's license, a special license certifying that they are trained to operate large vehicles. But those other jobs pay more than one-third more. This makes it difficult for districts to compete with other industries to recruit drivers.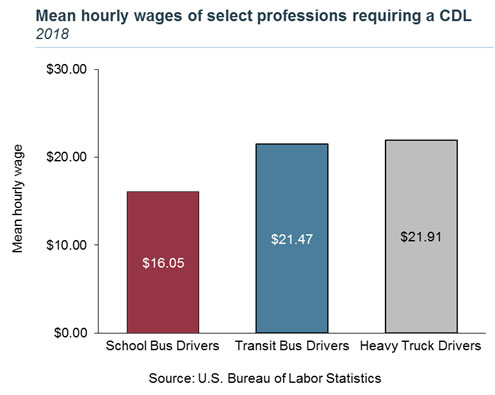 4. A strong economy exacerbates driver shortages. Data show that school bus driver shortages are higher when unemployment is low, suggesting that fewer people are willing to drive school buses when more jobs are available in other sectors. In 2009, during the peak of the Great Recession, the unemployment rate reached nearly 10 percent. At the same time, driver shortages were at their lowest level in 10 years.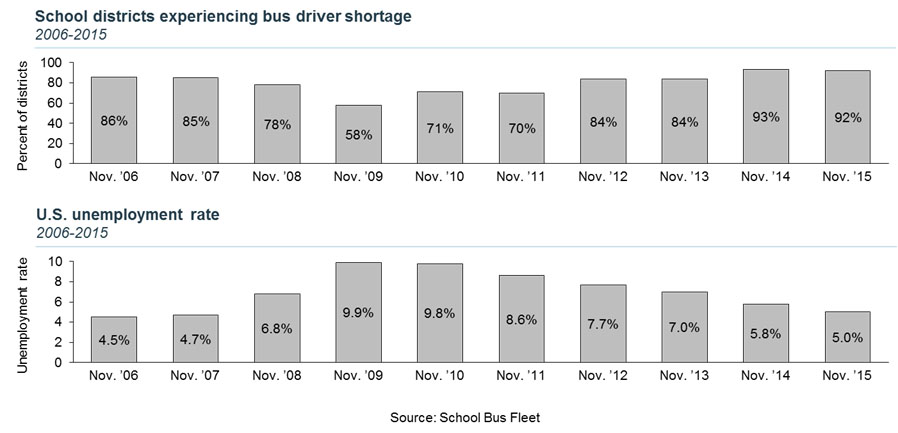 5. Districts are turning to a variety of strategies to try to meet driver needs. They are hosting job fairs to recruit bus drivers, creating their own driver training programs or increasing driver pay. Some are even attempting to train teachers to become licensed bus drivers. Carmel Clay Schools in Indiana offered teachers $18,000 to get behind the wheel. These efforts are admirable but are not always feasible for cash-strapped districts, and they can distract from schools' primary mission of educating students.
As my colleagues and I explain in a new report, The Challenges and Opportunities in School Transportation Today, addressing school transportation issues like driver shortages will require policy changes. State policymakers should increase funding for school transportation and support investments in new buses and technology than can reduce costs and lead to long-term savings. Without such changes, qualified drivers will continue to choose jobs in other industries, and students and families are the ones who will suffer as a result.
Phillip Burgoyne-Allen is a policy analyst at Bellwether Education Partners, a national nonprofit focused on changing education and life outcomes for underserved children. Follow him on Twitter @PBA_DC.
Disclosure: Andy Rotherham co-founded Bellwether Education Partners. He sits on The 74's board of directors and serves as one of the site's senior editors.
Support The 74's year-end campaign. Make a tax-exempt donation now.