Bullying on the Rise in NYC Middle and High Schools, NYDN Analysis of Student Surveys Shows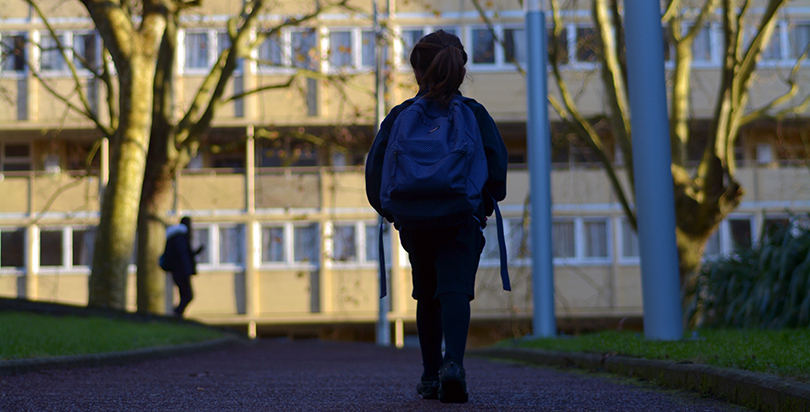 More students in New York City schools report that their peers are being bullied than last year, according to a
New York Daily News analysis
of student survey data from the city Department of Education.
From 2016 to 2017, the Daily News found a 10 percentage point jump in bullying reports, with 81 percent of the city's 400,000 students in grades 6–12 citing incidences of harassment this past year.
Sixty-five percent said bullying happened over "race, religion, ethnicity, national origin, or citizenship/immigration status," and 73 percent reported classmates being bullied over "disability or weight."
On last year's questionnaire, half of students reported that their peers were bullied because of "race or ethnicity" and 55 percent said bullying happened because of "national origin, citizenship/immigration status, religion, disability, or weight."
Because the questions were changed for the 2017 survey, a department spokesman told the Daily News that comparing results from the two years was "not valid."
Nationally, bullying has been decreasing, according to the National Center for Education Statistics. In 2015, 20.8 percent of 12-to-18-year-olds reported being bullied, down from 21.5 percent in 2013. But the same report found that LGBT students were more likely to report bullying. In high school, 34 percent of LGBT students said they were bullied, compared with 19 percent of their heterosexual peers.
NCES data found that bullying is most likely to happen in middle schools, with nearly 22 percent reporting harassment, versus nearly 15 percent of high schoolers.
If you are an educator who is looking for training resources on preventing bullying, visit stopbullying.gov
If you are a student and are looking for resources on bullying, visit pacer.org/bullying/resources/
Get stories like these delivered straight to your inbox. Sign up for The 74 Newsletter