Brown: When It Comes to Charter Schools, You Can't Legislate Excellence. Education Leaders Must Look Beyond the Law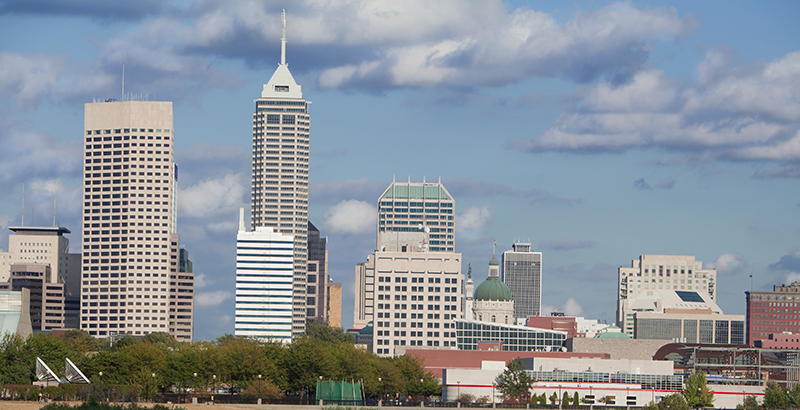 Lawmakers across the political aisle found rare consensus last month during a congressional hearing on public charter schools.
Their point of agreement? You can't legislate excellence.
Well-crafted charter school laws are important, but strong charter schools hinge on the ability of local education leaders to implement those laws — with strong accountability as a key focus. That's a critical lesson for communities as they seek to build strong charter sectors.
Across the U.S., 43 states and Washington, D.C., have enacted charter school laws, ushering in movements to transform the governance and function of our public education system. According to a Stanford University study of 41 urban areas, charter school students overall have achieved significantly higher levels of annual growth in both math and reading than their peers in traditional public schools.
But not all charter schools have lived up to their grand bargain of increased autonomy in exchange for stronger accountability. Performance across the country remains inconsistent. Indeed, the same study found that charter school students in 15 of the 41 regions had smaller or equal math gains and 18 of the 41 regions had smaller or equal reading gains relative to students in traditional public schools.
Even in Indiana, where all charter schools operate under a law that ranks first in the nation, there are significant differences in performance between various geographies and authorizers.
This drives home the importance emphasized during the hearing: Implementation matters.
Indianapolis shows what's possible when charter school laws are executed effectively. When Indiana passed its charter school law in 2001, then-Mayor Bart Peterson successfully led the implementation in Indianapolis by becoming the first mayor in the country to directly authorize charter schools.
Peterson convened community-based organizations and civic leaders to build legitimacy and support for charter schools. He marshaled civic resources and the city's extensive staff to build the authorizing frameworks for approving new schools and holding them accountable for results. And he utilized his deep knowledge of the assets and needs of different Indianapolis neighborhoods to help determine where charter schools would be welcome and successful.
Peterson and his charter schools director, David Harris, also recognized that great schools could not be built over summer break. Prospective founders needed time and support to launch high-quality schools. To this end, they founded The Mind Trust, which runs fellowship programs for educators seeking to launch new schools or education nonprofits. These fellowships provide educators with one or two full years of planning time and access to an array of supports, experts, and other resources that maximize the opportunity for building successful schools.
Peterson and Harris's actions were not prescribed in charter school law, but they laid an indispensable foundation for Indianapolis's charter school sector.
Now in its third mayoral administration, Indianapolis's charter school office has grown to oversee 35 schools on 43 campuses, and three Stanford University studies have concluded that Indianapolis is one of the cities where charter school students are making significant gains. In fact, these students achieve two to three additional months of learning per year when compared with their peers in traditional district schools.
Indianapolis's focus on turning good policy into good practice has yielded national standouts like Paramount Schools of Excellence, where predominantly low-income students compete annually with the city's most affluent suburbs for the highest state assessment pass rates. Every year, they remind us that all students can achieve at the highest levels — no exceptions.
This momentum is poised to continue, thanks in part to a growing consensus among charter school leaders across the United States that Indianapolis is the one of the best cities in the country in which to launch their schools.
When policymakers enact a law, they pass the baton to the local education leaders in cities, districts, schools, and classrooms. It's what happens after this handoff that determines whether that law will transform children's lives.
Indianapolis provides a clear example of what can happen when implementation is executed well. Education leaders should learn from this and ensure that they don't stop at policymaking in the quest to ensure that the promise of charter schools comes to fruition.
Brandon Brown is CEO of The Mind Trust, an education nonprofit focused on transforming K-12 education in Indianapolis.
Get stories like these delivered straight to your inbox. Sign up for The 74 Newsletter