Brown v. Board at 65: Brigitte Louise Brown Recalls Her Mother Being Denied a Seat at Her All-White Neighborhood School — and Her Grandmother's Victory in Fighting Back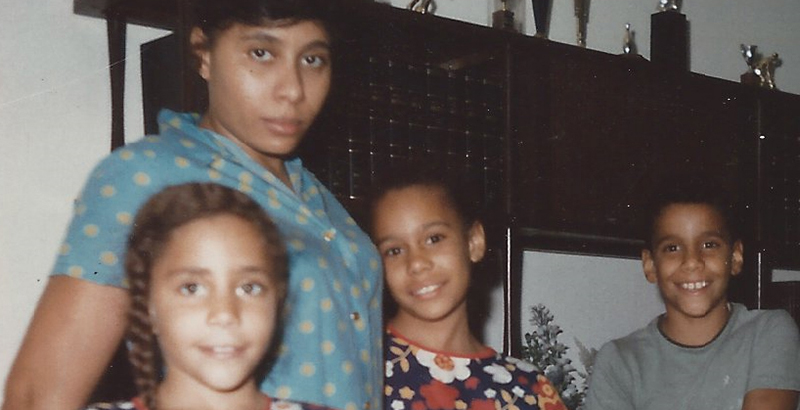 This testimonial is an excerpt from Recovering Untold Stories: An Enduring Legacy of the Brown v. Board of Education Decision, a new book spotlighting the original plaintiffs behind five pivotal school segregation lawsuits later consolidated by the Supreme Court. Read more first-person accounts, watch oral histories, learn more about the cases and download the book at The74Million.org/Brown65
It was now time for my mother to begin high school. My grandmother wanted her daughter to go to Claymont High. One reason was that it was closer to their home and another was her daughter's congenital heart condition. In addition, Claymont High had many classes that were not offered at Howard, including business courses which Ethel Louise was interested in. If she could attend Claymont High, this would relieve a tremendous amount of stress off both of them.
Grandmother's family, as well as others on Hickman Row, owned their homes, which meant that the taxes they paid went into maintaining and fortifying Claymont High School. Before my mother started attending Howard High, my grandmother appealed to the Claymont High school board to allow her daughter to attend its all-white school.
Even with the knowledge of her medical disability, they denied her entrance to the school. They did so simply because of the color of her skin; they showed no regard for her fragile condition. My grandmother said: "We are all Americans, and when the state sets up separate schools for certain people of a separate color, then I and others are made to feel ashamed and embarrassed."
Grandmother sought help from the only black lawyer in the state of Delaware: Louis Redding. Redding was himself a graduate of the all-black Howard High and Harvard Law School. He was the first black to be admitted to the Delaware Bar Association. At the time my grandmother sought him out, he was a prominent lawyer, civil rights activist and member of the Wilmington NAACP.
Redding, along with attorney Jack Greenberg of the New York NAACP, sought other black parents on Hickman Row whose children were denied admission to Claymont High and had them sign the petition for entrance. Once denied, their case went to the Delaware Superior Court where Chancellor Collins Seitz looked at everything from drinking fountains to toilets in the school. He basically found that everything at Howard was inferior to Claymont.
He knew there was no way to make the school equal, so Chancellor Seitz concluded that "the facilities and educational opportunities at No. 107 (black school) are substantially inferior in a Constitutional sense, to those at No. 29 (white school). For the reasons stated in connection with Claymont I do not believe the relief should merely be an order to make equal. An injunction will issue preventing the defendants and their agents from refusing these plaintiffs, and those similarly situated, admission to School No. 29 (white school) because of their color."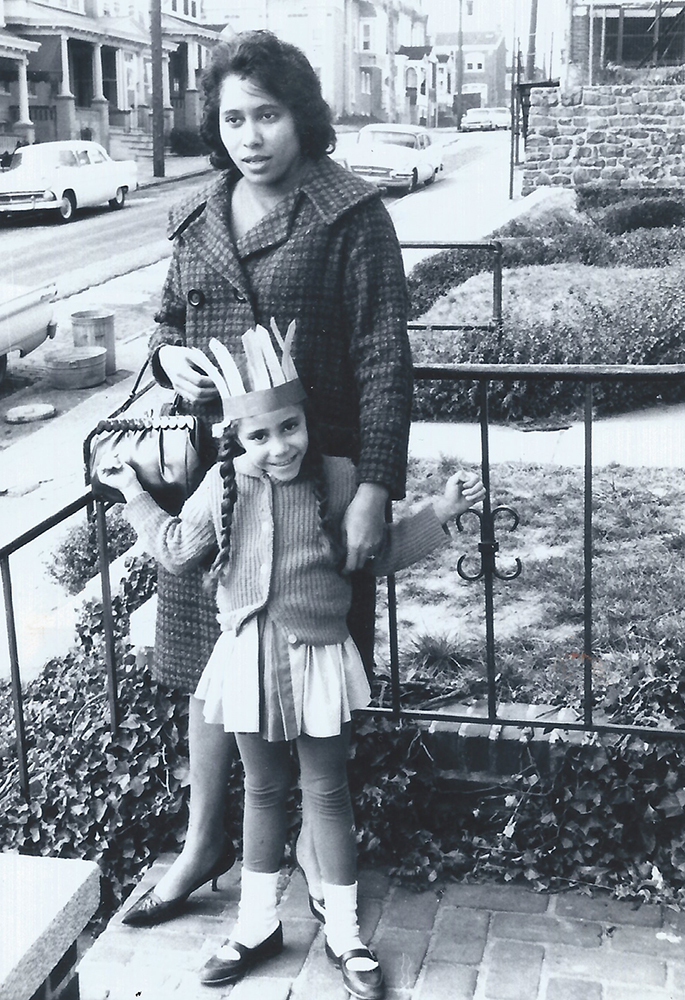 In 1952, my mother's case, Belton v. Gebhart, won in state court. Thurgood Marshall saw that this case would add credibility to the Brown v. Board consolidated case, since it was the only one to win at the state level in Delaware. Belton v. Gebhart was added two weeks prior to Brown v. Board going to the U. S. Supreme Court.
My mother had never given up hope of attending Claymont High. In an interview with Jet magazine in 1964, she said: "Even when I was in the 10th grade. I still hoped to enroll. Howard didn't have business courses, so two times a week, after school, I walked 15 blocks to Carver Vocational School to take shorthand and typing. Those nights I went home alone. Some nights, it was cold and dark and lonely."
My mother graduated the year the decision came down. She also said: "I've always been sickly. That's why my mother fought so hard to get me into a school close to home. I felt kind of great. It wasn't everybody who took a stand like my mother and me. Schools are 'open' now because we took a stand. I'm glad I helped start the change in Delaware. The only hurting part is that I didn't get a chance to go to Claymont . . . but it helped my children and others. I feel very privileged to be a part of the change in Delaware."
Brigitte Louise Brown is the daughter of Ethel Louise Belton, who was a plaintiff in Delaware's Belton (Bulah) v. Gebhart that was later consolidated as part of the Brown v. Board Supreme Court case.
This testimonial is an excerpt from Recovering Untold Stories: An Enduring Legacy of the Brown v. Board of Education Decision, a new book spotlighting the original plaintiffs behind five pivotal school segregation lawsuits later consolidated by the Supreme Court. Read more first-person accounts, watch oral histories, learn more about the cases and download the book at The74Million.org/Brown65
Disclosure: The Walton Family Foundation provides financial support to The 74 and funded The Brown Foundation for Educational Equity, Excellence and Research to produce the new book Recovering Untold Stories: An Enduring Legacy of the Brown v. Board of Education Decision.
Support The 74's year-end campaign. Make a tax-exempt donation now.