Brown v. Board at 65: Alfred L. Cobbs Recalls the Day Prince Edward County Closed Its Schools to Fight Mandatory Integration — and the Families Who Took In Those Lost Students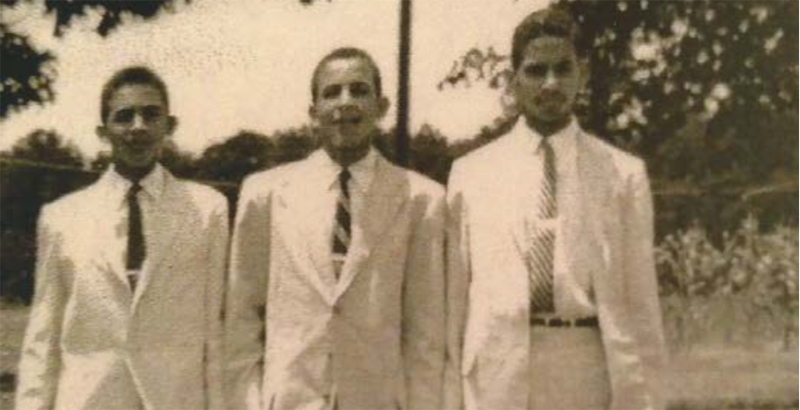 This testimonial is an excerpt from Recovering Untold Stories: An Enduring Legacy of the Brown v. Board of Education Decision, a new book spotlighting the original plaintiffs behind five pivotal school segregation lawsuits later consolidated by the Supreme Court. Read more first-person accounts, watch oral histories, learn more about the cases and download the book at The74Million.org/Brown65
When buses did not roll on the first day of school in 1959, my brothers, Samuel and Freddie, and I did not want to believe it. I was entering the 10th grade, Samuel the 11th, and Freddie the eighth. We thought this closing was some kind of a power play on the part of the Board of Supervisors in Prince Edward County, Virginia. It was a show of authority, we thought, to frustrate the efforts of the Supreme Court order to desegregate county schools "with all deliberate speed" (Brown v. Board of Education, 1954).
Being naive and not "schooled" well in the ways of Southern segregationists, we assumed schools would reopen in a few days. We were happy, then, to have an extended summer vacation. The first day, however, turned into days, the days into weeks, the weeks into months, and eventually the months into years — five to be exact. A cruel reality dawned on us during this time: We, along with countless other black students in the county, were losing the opportunity for a public education, a right guaranteed by the Virginia Constitution to all school-age citizens, regardless of race or class.
In the face of this reality, and the frustration that accompanied it, black parents and students struggled to figure out what to do, what course of action to take. During the first year, some families sent their children to live with relatives in other states and other school districts. Other families moved away from Prince Edward County, or the state of Virginia altogether. Training centers and summer catch-up programs were established for those students who remained.
Such programs, held in private homes and churches, attempted to offset the educational loss with limited instruction in reading and arithmetic. They also focused on citizenship, black history and current events. Freddie participated in one of these programs.
Ultimately, some families — inside and outside the state — welcomed children into their homes to afford them an opportunity to acquire an education. This is how my brothers and I were able to complete our education.
Mr. and Mrs. E.N. Taliaferro Jr., took me in from 1959 to 1962. Mr. Taliaferro was the principal of East End High School, a segregated building in South Hill, Virginia. He was a man of very high standards and served as an excellent role model for me, his son and other black boys in the school. This kind and generous family allowed me to return to their home each fall until I graduated in 1962.
I had a love for mathematics, and my mathematics teacher was fantastic. The two years of Latin I studied at East End High, however, laid the foundation for my success in mastering the German language during college and eventually becoming a professor of German studies. There is a great irony in this development because it was very unusual in the 1960s for a rural segregated high school in the South to offer Latin to black students.
Samuel and Freddie benefited from similar arrangements. A number of families in Moorestown, New Jersey, took Samuel into their homes from 1960 to 1962, the year he finished high school. A family in Arlington, Virginia, took Freddie in from 1961 to 1963, at which point he returned home to attend the Prince Edward County Free School, a yearlong, privately funded initiative undertaken by the Justice Department in 1963. This program set up a non-graded school system for educationally deprived children in the hope that public schools would be reopened the next year, which they did. When Freddie graduated from high school in 1965, his class was the first to matriculate from the reopened Prince Edward County public schools.
I always felt cheated because I did not have an opportunity to graduate from high school in Prince Edward County. At times, it still feels like unfinished business. I don't have a real connection to a peer group or a high school graduating class — a reality that will never change. It's as if a birthright has been taken away from me. I've spent 50 years coming to terms with this reality.
Alfred L. Cobbs was the ninth of 10 children born in Pamplin, Virginia, a farming community. After the Brown v. Board Supreme Court ruling, the Prince Edward County Schools were closed in retaliation against desegregation, and he, like his brothers Samuel and Freddie, went without formal schooling until a family took him in so that he might continue his education.
This testimonial is an excerpt from Recovering Untold Stories: An Enduring Legacy of the Brown v. Board of Education Decision, a new book spotlighting the original plaintiffs behind five pivotal school segregation lawsuits later consolidated by the Supreme Court. Read more first-person accounts, watch oral histories, learn more about the cases and download the book at The74Million.org/Brown65
Disclosure: The Walton Family Foundation provides financial support to The 74 and funded The Brown Foundation for Educational Equity, Excellence and Research to produce the new book Recovering Untold Stories: An Enduring Legacy of the Brown v. Board of Education Decision.
Support The 74's year-end campaign. Make a tax-exempt donation now.