Brown: In South Florida, Aviation Partnerships Are Bringing Career Education Into the Modern Age for Both Students and Adults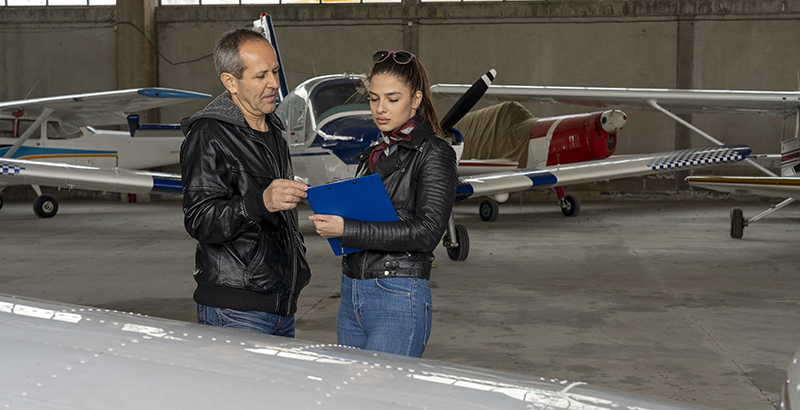 Ask nearly any parent what she wants out of her kid's schooling, and you're likely to hear two things: an engaging, challenging, safe and warm learning experience — and a clear pathway to a good job. It's a dual mandate that requires us to fundamentally rethink how school works, to keep up with fundamental changes in how jobs work.
The existing education model is clear: First, you learn; then, you work. The problem is, that's not a great plan for a world where good jobs will require constant learning, where routine jobs whose skill requirements rarely change are already moving overseas or being done by robots. Today, America barely makes the top 10 in readiness for an ever more automated world, because our schools aren't coming up to speed fast enough. 
But the good news is, we know how to do better. We can design educational paths that let students learn college-ready skills at the same time as they're exposed to high-tech, high-growth careers — and then continue to intertwine learning and work in adulthood. That's the idea behind our Fort Lauderdale Aviation Academy, a model we developed this year that ties together middle school, high school, postsecondary education and career training.
It's a vision that not only better meets our responsibility to set students up for economic success but also more effectively engages them in their daily learning. Broward County is home to more than 800 aviation-related businesses. The number of local jobs in the industry is expected to increase by nearly a quarter over the next five years, and two-thirds of those jobs require only a high school diploma. Yet to keep up and advance, workers must continuously develop their skills. The industry is becoming increasingly technical and digital. Its software changes rapidly, demanding employees who are great teammates and creative problem-solvers. 
The same pattern is seen nationwide, as employers increasingly identify ongoing skill development as a top priority. A 2019 study found that by more than a 3 to 1 ratio, employers prefer to train existing employees rather than hire new ones. At the same time, demand is shifting away from manual labor and basic academic skills toward complex reasoning and technological know-how. A diploma or certificate, then, is not the end of the road but part of a lifelong journey full of off-ramps to further learning and on-ramps back into the workplace.
To prepare our students to meet the growing demand, we partnered with Atlantic Technical College, Broward College and a council of industry leaders to create a specialized learning track. As early as seventh grade, students who are curious about aviation can opt into aviation-themed units of study. As freshmen and sophomores, students have the opportunity to add electronics and aviation-oriented business classes to their core academic coursework. In 11th and 12th grades, students who are serious about pursuing a career in aviation spend half their school days at a combination of Atlantic Technical and Fort Lauderdale Executive Airport. They study computer programming and become familiar with avionics and software that simulates everything from the cockpit experience to mission control to aircraft design. They even see how planes are built from scratch. In the summer, they have access to paid internships. Before they even graduate from high school, students get used to experiencing education and work as intersecting endeavors rather than sequential ones. 
As further evidence that education is a lifelong endeavor, our students are joined in the program by adults who are training to advance their careers or enter the aviation industry from other fields.
By the time students in the aviation program get their high school diploma, they are certified and ready to jump into entry-level aviation technician jobs. Part of what's so promising about the program, though, is that as students spend time at the airport, become actively engaged in aviation and see the wide variety of related jobs, they often become more excited and more ambitious about their futures in the industry. Students can continue their studies at Atlantic Technical, where they can prepare for more skilled jobs in the field — even as they work and get paid — or go on to earn four-year degrees in aviation science, putting them on track to become pilots.
Broward's aviation program is still in its early stage, and our families and students continue to help shape it. But it provides an exciting vision for what school can be for all our children: an enthralling experience tailored to their unique interests; an exercise in complex reasoning; a pragmatic preparation for real jobs guided by real employers; and, perhaps most importantly, a reimagining of education as a joyous, never-ending journey. That's the kind of educational experience we owe all our students.
Leslie Brown is chief portfolio services officer for Broward County Public Schools and an alum of Chiefs for Change's Future Chiefs program.
Get stories like these delivered straight to your inbox. Sign up for The 74 Newsletter