Brian Pick: How to Help Teachers Get Excited About What They're Teaching — and Become Better Learners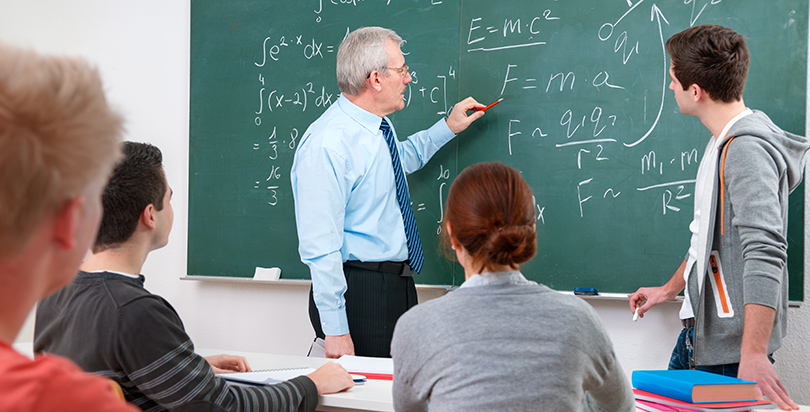 All of DCPS's professional learning and curriculum planning, from LEAP (Learning Together to Advance our Practice) to Cornerstones — a set of 260 rich, rigorous lessons and experiences embedded in all core content areas — is built around this central idea. We have found that teachers are excited about their learning when they learn together, and when the focus is on lessons they will soon teach in the classroom.
The result has been professional learning sessions infused with intellectual energy, camaraderie, and delight. Grade 6 math teachers, doing the same Cornerstone task their students would soon tackle, were stunned by the variety of solution strategies that emerged — and that each group thought their strategy was the obvious one! Intense discussion followed about what their students might do, and how to support them as they took different paths. These teachers had experienced the joy and satisfaction of deeply exploring their own content.
On another day, our music teachers gathered to delve into an upcoming Cornerstone student task involving writing and performing original songs. Composing together and performing their songs for the group, they laughed, made mistakes, and cheered for their colleagues. Their willingness to take risks spoke volumes about the trust the group had developed, being together over multiple sessions spread across the school year. One commented, "I feel a strong connection with my music colleagues."
In one of our social studies Cornerstones, students study the three Abrahamic religions and take informed action to combat societal misunderstandings. To prepare, teachers were treated to a panel of experts on Islamophobia. The panel included members of the Muslim community, a professor specializing in Islamophobia, a community organizer, and a DCPS teacher. The teachers had a safe place to express heartfelt concerns — things they really wanted to get right. For example, one asked, "How do I handle it if one of my students says something hateful?" The experts responded kindly and informatively, because they had all faced hateful comments themselves.
To paraphrase Harvard's Richard Elmore, we learn the work by doing the work — not by listening to other people talk about the work. Too often, professional development is jargon-heavy and content-light, when the content is what excited us about teaching in the first place. We're excited to share the lessons DCPS has learned in putting this into practice, and to build upon the great progress our educators have made as a result. In doing so, we model the learning we want for our students and practice what we teach.
Brian Pick is the chief of teaching and learning for the District of Columbia Public Schools.
Support The 74's year-end campaign. Make a tax-exempt donation now.