Breaking Down the Walls to Teaching: Alternative Pipelines Boom
Residencies, fellowships, and grow-your-own programs bring more diverse educators into the profession, help vacancies in STEM, special education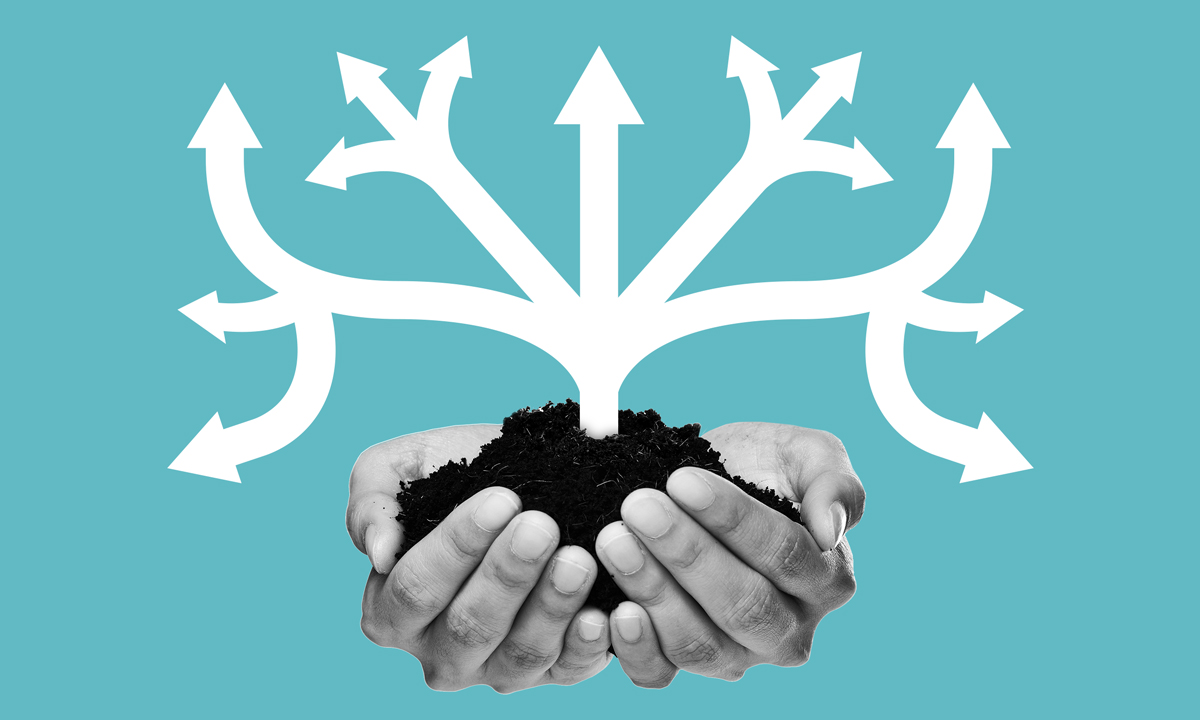 Support The 74's year-end campaign. Make a tax-exempt donation now.
From recruiting high school students to expanding programs similar to medical residencies, states are spending millions in federal aid to recruit teachers as regional shortages continue, particularly people of color who may find traditional programs costly or inaccessible.
Teaching residencies have exploded in popularity in recent years, with the National Center for Teacher Residencies' network nearly doubling since 2018. Nationwide, at least 2,025 candidates are enrolled in residencies this school year, a sharp increase from the 792 four years ago — with 57% of candidates being people of color. By comparison, just 18% of the nation's teaching staff is made up of educators who are not white.
Maryland, Texas, Missouri, Nevada, Georgia and Tennessee are among states using federal funds to boost recruitment via community-focused grow-your-own programs, according to a new report from the Education Trust.
The residencies and grow your own models are touted by researchers and advocates as promising ways to recruit and retain teaching candidates and lower financial barriers to enter the profession as some regions are urgently looking to fill vacancies. The models are considered a far cry from other certification programs run by organizations which sometimes provide just weeks of training before new teachers are responsible for their own classrooms, and often result in higher turnover.
A 2019 report from the Learning Policy Institute and UCLA found the residency model, "holds promise for both recruiting diverse individuals and retaining effective teachers."
Grow-your-own programs in particular target staff already working in schools, a more diverse group than current teachers, who often have a strong understanding of students and their communities. This includes individuals such as parent volunteers or paraprofessionals, said Meg Caven, an education sociologist with the Education Development Center, a global health and education nonprofit.
"How do you create a career ladder for the adults who are more likely to be folks of color," said Caven, "from those uncertified positions into the classroom?"
Some may have had years of experience with students as education assistants, as is the case with many of New Mexico's Educator Fellows. The 300-plus cohort now in the two-year program receive paid leave to complete bachelor's degree coursework and coaching to pursue licensure. Currently, 17 are building experience as instructional aids in Zuni Public schools.
"And the majority of those are local individuals who are part of the Zuni Pueblo, and so that is a move to begin to have more representation in our classrooms," said Amber Romero, program director. Many of New Mexico's students may never be taught by an Indigenous teacher, though at least 35,000 of public students statewide are Native American.
The efforts come at a critical moment, particularly as rural and urban districts face acute shortages in special education, math, foreign language and English language learner positions. Early analysis of states' American Rescue Plan funding revealed staffing to be a priority nationwide.
Two Vermont schools are among the 27 nationally utilizing a State Department program to welcome foreign language exchange teachers this fall, sponsoring teachers' travel, salary, and living expenses.
South Carolina and Iowa are looking to another force already entrenched in classrooms: high school students. South Carolina's Teaching Fellows Program, funded by $1.2 million in relief aid, provides up to $6,000 in annual scholarships for young people pursuing teaching careers. Nineteen districts in Iowa will support high school students and existing paraeducators in earning credentials through the state's "Earn & Learn" Registered Apprenticeship.
The strategy — recruiting younger adults to stay in their community — is appealing for states with large rural populations, where shortages are even more severe. Roughly 70% of rural schools said too few candidates applied to vacancies for the 2022-23 school year.
"Part of the problem in Pennsylvania is we have teacher preparation program deserts, where it might be four counties over to the nearest college, so if you send somebody to college, they may never come back," said Ed Fuller, education researcher and professor at Pennsylvania State University. "They may want to stay near their college, so [districts] have been trying to recruit their own K-12 students. But that's a long-term solution."
In California's rural central valley, one small district serving many students in poverty has seemingly combined approaches — seeding interest among high schoolers, launching a grow-your-own program for staff and a residency program for recent grads. Lindsay Unified's yearlong residency supports educators to complete a master's in teaching and full credential.
Staff and students can have their loans forgiven after teaching in Lindsay for 5 years; 120 have taken them up on the offer.
Apart from encouraging growth in the pipeline, the interpersonal benefits of residencies have impacted communities for years.
CREATE, a three-year residency hosted by Georgia State University since 2015, has seen 96% of new Black teachers stay in the profession by their fifth year, the point at which 17% of teachers typically leave.
Because residencies are grounded in their specific local context, programs can dig deep to understand what priorities are for families and schools in the district as opposed to a whole state. Seattle, for instance, hones elementary teachers to support Title I schools serving high proportions of students in poverty.
"Providing a fellowship and stipend to these future educators opens doors to teachers who would not have been able to acquire the appropriate classroom credentials otherwise," said founding director of the Seattle Teacher Residency Marisa Bier. "This work has proven imperative in bridging the demographic divide between teachers and students by recruiting and retaining BIPOC educators in the Seattle community."
New York University's one-year residency, which has grown from about 12 prospective educators in 2016 to now 160, similarly stays focused on districts' and families' priorities. About half of their current cohort are specializing in special education and many more are seeking TESOL certification because of NYC's student population and priorities.
"It's sort of a needs-based shuffle," said professor and residency co-director Frank Pignatosi. At NYU, as with many higher-ed housed residencies, there is no GRE requirement for applicants. The decision is intentional, an acknowledgement of the resources, financial and otherwise, involved.
The reality is not lost on New Mexico's Romero, who supports educator assistants exceptional at their work, eager to become teachers, yet navigating economic and family realities.
"Many of them are women of color. Many of them are mothers and so they don't have the luxury of not working and going to school. They have to have this job for the benefits," she said. "And then they can only take one or two classes at night while they're trying to raise a family."
Stipends, personalized professional development, and social support can make all the difference for prospective educators looking for a way in, and for the districts eager to receive them.
"It doesn't make it easy," Romero said, "but it certainly makes it possible."
Support The 74's year-end campaign. Make a tax-exempt donation now.