Break on Through To The Other Side: 11 Must-See Sessions at the 2016 ASU GSV Summit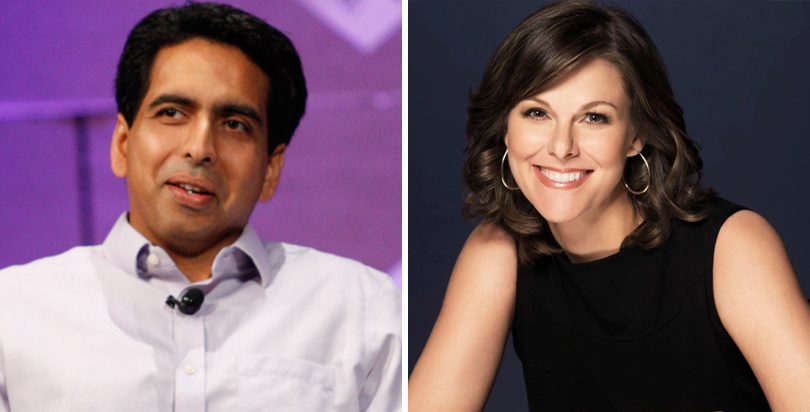 An AirBnB for school choice! The Tesla of curriculum! A Fitbit that tracks student learning!
We'll find out if these are real pitches at the 2016 ASU GSV Summit in San Diego this week — probably not — where an impressive gathering of entrepreneurs, policy leaders, superintendents and investors will convene to discuss ideas aimed at disrupting American education. Because that's what this conference is really about: Shaking up learning.
Silicon Valley cliches aside, however, the GSV conference showcases a veritable pu-pu platter of the biggest, boldest ideas in education right now. As the godfather of disruptive innovation Clay Christensen might say, there's no shortage of "jobs to be done" in education, and many of these conference attendees want to be hired on the spot.
There are solutions and antidotes to the status quo for every stakeholder — teachers, students, district leaders — which is a good thing. In a country where half of our students can't read or do math at grade level, we need as many people as possible from all backgrounds and areas of expertise collaborating with educators to fix America's broken schools — or reimagine them altogether. The 74 Million-kid question is which ideas can both move the needle for students and achieve some level of scale across the system. Experimentation and prototyping are good; implementation and results are better.
The 74 is proud to be part of this GSV conversation about boosting student achievement and catapulting our kids into the 21st century. On Monday, 74 Editor-in-Chief Campbell Brown is moderating a keynote panel "Are Women Better Coders: A Discussion of Women in Technology" with Kimberly Bryant, founder of Black Girls Code; Dr. Deborah Berebichez, chief data scientist, Metis, Kaplan; and Dr. Kimberly Scott, director and associate professor of the Center for Gender Equity in Science and Technology. With
women earning only 18 percent of America's engineering and computer science degrees
, talking about how we can recruit and support
women in STEM
is a conversation we must be having.
On Tuesday, Brown is conducting a "fireside chat" with Sal Khan, CEO of Khan Academy, and Mark Hoplamazian, CEO of Hyatt Corporation. What do these two global entrepreneurs think about the future of education? (To find out follow my tweets from the event
@romydrucker
).
Monday, April 18
11 a.m.: How do we develop the next generation of teachers? Norman Atkins, co-founder and president of Relay Graduate School of Education, will talk about his efforts to transform teacher training and preparation. Atkins, who also founded Uncommon Charter Schools, launched Relay to disrupt traditional schools of education, which he felt weren't adequately preparing educators for the job.
1 p.m.: A panel including former Washington D.C. mayor Adrian Fenty and former North Carolina governor Bev Purdue will unpack why education is not more central to the American political discourse. Though voters continually cite education as a top issue, you wouldn't know it from this election cycle in which candidates have only infrequently touched upon it. (We've explored this dilemma ourselves throughout The 74's
#EDlection2016 coverage
)
Tuesday, April 19
10 a.m.: In January, further signaling a trend of using
video games as classroom learning tools
, Microsoft announcement a new education-focused version of the massively popular video game Minecraft. Minecraft Education Edition, which will be demoed during a session, takes the popular game and tweaks it slightly to cater to a more educational setting.
11 a.m.: Surge Institute presents a conversation on "Leadership Diversity In Education" with D.C. Public Schools Chancellor Kaya Henderson and leaders from both the Charter School Growth Fund and the Bill & Melinda Gates Foundation. We're particularly interested in hearing from Henderson on this topic, who leads
the
fastest-improving urban district
in the country.
2 p.m.: The participants on the "Radically Different School Models" panel are leading the charge in thinking outside of the box, bringing transformative new designs to site-based schools. Leaders from the Khan Lab School, The Incubator School, Design Tech High School, and Big Picture Learning will discuss the challenges and opportunities of schoolhouse innovation.
2 p.m.: Former Los Angeles mayor Antonio Villaraigosa discusses the barriers to improving urban schools. In 2014, Villaraigosa endorsed
the nine student plaintiffs in the landmark Vergara v. California who are challenging state statutes they contend violate their constitutionally protected right to a quality education. With
Vegara overturned last week
by a California Appeals Court, we're eager to hear what he thinks about the path forward.
4 p.m.: "Trends in Education Technology & Entrepreneurship in China" features four prominent entrepreneurs and investors from the Chinese education sector. With Asian countries topping the charts in the latest OECD global school rankings (the United States was 28th), and with the status quo so deeply entrenched in America's schools, what can we learn from Chinese innovators? What lessons can we import?
Wednesday, April 20
10 a.m.: Todd Rose, co-founder of Harvard's Center for Individual Opportunity and author of the book "The End of Average" eulogizes the end of a "one-size-fits-all" approach to learning. As educators grapple to figure out what personalized learning means in practice, Rose offers ideas and strategies for thinking through the building of an individualized education plan for every child.
2 p.m.: The panel "Why Former Educators Make Great Entrepreneurs" features four "teacherpreneurs" who can definitely both 'do' and 'teach'. They saw challenges in their classrooms, rolled up their sleeves and set out to solve them.
Follow all our updates from the 2016 ASU GSV Summit at @the74.
Support The 74's year-end campaign. Make a tax-exempt donation now.