Braimah: 3 Ways to Think About School Choice Through the Lens of Equity and Diversity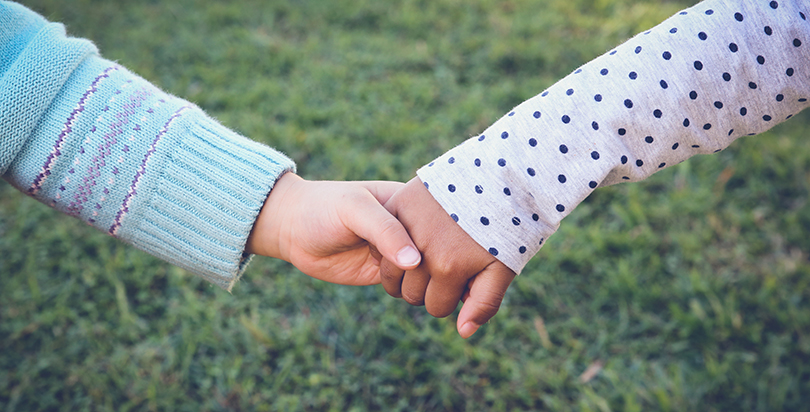 A friend recently asked me for my take, as a charter school operator, on the current administration's push for school choice. I told her she's asking the wrong question. The question is not
whether choice is a good thing. The question we should all be asking is, under what circumstances is choice a good thing? Simply put, choice is only a good policy when it advances equity. Public money to unaccountable private schools that can select only the best and most qualified?
Bad
. Money to public schools of choice that are closing the achievement gap for all kids? Good. Funding to schools of choice that de facto deepen economic and racial isolation? Complicated, but often problematic in the long run (see UCLA reference below for more on that).
The missing link in conversations about choice is around the types of school communities these policies will create: integrated and diverse communities, or segregated, economically isolated ones. By discussing choice without considering diversity and integration within schools, we inevitably miss the mark on equity. The current administration's tendency to promote school choice and defund school integration is a prime example of this perilous approach. Granted, this administration has not shown itself to be overly concerned with equity, but if it were, it might reframe its choice agenda to also attend to diversity and integration.
Unfortunately, there's not a lot of synergy right now between advocates of school choice and proponents of school integration. Recently a number of scholars, educators, and reporters have been revisiting school integration as a path to closing the achievement gap. But rather than considering how school choice can support the creation of more diverse schools, some school integration proponents, like the UCLA Civil Rights Project and the NAACP, regularly accuse charter schools of deepening segregation and discriminating against students of color. But the real story is complicated. Though many charter schools serving the most at risk de facto reinforce economic and racial isolation, many of them are achieving far better outcomes for those students than similar schools. Furthermore, at the intersection of integration and choice live some powerful solutions to improving educational outcomes for all students. Across the country, intentionally diverse charter schools (like ours, City Charter Schools) are emerging and are seeing positive outcomes for all students.
There are some spaces (The National Coalition of Diverse Charter Schools and the National Coalition on School Diversity) in which people who care about choice, equity, and integration can come together to seek solutions. But these spaces remain niche, and their influence is limited. The prevailing dialogue is divided and divisive, and it does not serve the cause of equity very well. In good conscience, we cannot advance a conversation about choice without addressing equity of access and diversity, and we will not achieve integration without leveraging a variety of public school models, which are now a real and permanent part of our educational landscape.
I'm not going to spend time defending school integration, which is done well here, here, and here, or the importance of choice, which is apparent to any parent in a failing district who wants the best for their child. Let's all agree for a moment that equity is important, that students in integrated schools perform better, and that families need choices because all kids are different and not all schools work, or work for every kid. If we believe those precepts, we need to stop the infighting and collectively commit to changing the way we discuss school systems.
I propose three ways we can change the conversation to speak equity to choice:
1. Seek solutions at the intersection of choice and diversity.
When proponents of integration collaborate with advocates of choice, charter schools and other innovative structures can offer a direct path to integrated schools. Large traditional districts often lack the collective will to take on controversial redistricting or open enrollment initiatives. Melissa Krull discovered this ugly truth when she was forced to sacrifice her role as superintendent to achieve integration in Minnesota. Conversely, school choice models that do not control for diversity tend to reinforce patterns of economic isolation and segregation. Investments in schools for segregated neighborhoods produce segregated schools. So why not reach across this divide and leverage the variety of school choice models to achieve the diversity our students need and deserve?
2. Frame "choice" as a system, not as an individual responsibility.
We need to stop relying on individual parents and families to know what their options are, much less to choose an integrated or diverse option. Many parents, particularly in the lowest-income communities, may not know what their options are or how to navigate systems of choice. In Los Angeles, for example, Parent Revolution's Choice4LA initiative helps parents find the best schools for their children. The Los Angeles "unified" school system is so obtuse and the enrollment processes are so convoluted that the only way they have been able to help is through one-to-one assistance. How can we ever ensure equitable access if everyone needs their own "school choice coach" to figure it out? Furthermore, experiments in housing and school choice have shown us that when individuals are given the choice, (especially white, middle-class people), they tend to self-segregate. "A growing body of school choice research has shown that when school choice policies are not designed to racially or socioeconomically integrate schools, that is, are 'colorblind' policies, they generally manage to do the opposite, leading to greater stratification and separation of students by race and ethnicity across schools and programs" (American Journal of Education, 2013). In other words, school choice in a free market can be antithetical to integration.
Choice must exist in a well-coordinated, controlled system, with clear information, and provisions to ensure diverse schools. Some districts (New York, New Orleans, Newark, and others) have experimented with universal enrollment, in some cases with a controlled choice system that factors diversity into the equation. Others have deliberately redrawn school attendance boundaries to increase integration. Still others invest in magnet schools that can be engineered for diversity. We need to pay closer attention to these models and find examples where parent choice and diverse schools can co-exist and even mutually enhance each other.
3. Demote blame and promote collaboration.
We need to spend less time fighting about who is responsible for failing and segregated public schools (see above reference to the NAACP and the UCLA Civil Rights Project), and more time working together to create high-quality integrated options for families. Proponents and funders of school choice (yes, you, Broad Foundation, Betsy DeVos, and Mark Zuckerberg) need to consider how choice in a free market exacerbates segregation. Their investments and innovations need to attend to increasing effective school options and interrupting segregation for students in every community.
These issues comprise a tangled web that needs to be unraveled and rewoven as a safety net for all students. This shift will require bold and daring leadership decisions, honest conversations about who has access to choice and how people make choices for their kids, and the collective humility to recognize that there is no one path to equity.
Support The 74's year-end campaign. Make a tax-exempt donation now.