Both Sides Claim Victory on Education, but No Clear Lessons from Midterms
Unions and right-leaning groups tout ballot box wins, ignoring places where results didn't go to plan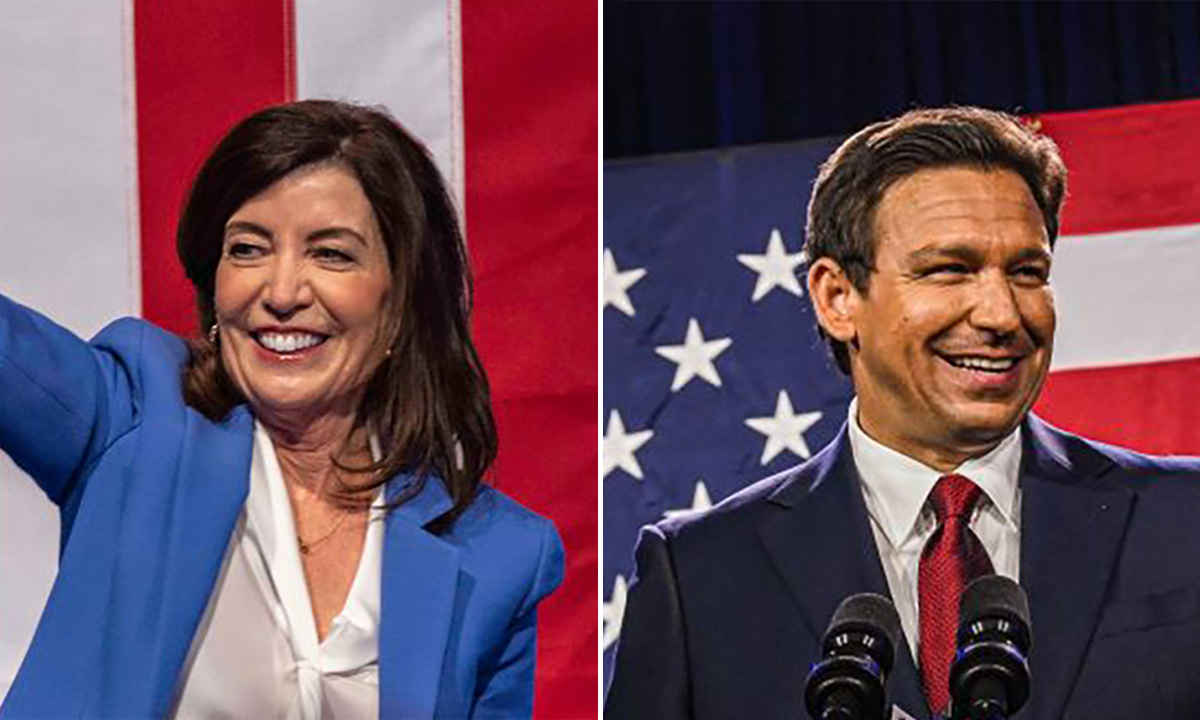 Get stories like these delivered straight to your inbox. Sign up for The 74 Newsletter
The 2022 elections are over, and advocates on both sides of the education wars are cherry-picking results that bolster their agenda.
The National Education Association concluded that "voters rewarded candidates who articulated a clear, positive message about public education."
The American Federation of Teachers echoed that sentiment. "These results show a deep reservoir of support for public schools and for the sustained investment that parents want to help their kids thrive," said President Randi Weingarten in a post-election statement.
Both unions could point to clear victories, but they also ignored those places where things didn't go according to plan.
On the AFT side, New York State United Teachers touted its role in the re-election of Gov. Kathy Hochul and other statewide officeholders but omitted mention of its record in House races.
NYSUT backed 15 House candidates. Ten of them won, but all were incumbents in safe seats. The union's candidates lost two open seats, and two others were Republican flips.
NEA, AFT and their Florida affiliates were the largest contributors to the campaign for Charlie Crist to become governor of Florida. Crist chose Karla Hernandez-Mats, president of United Teachers of Dade, as his running mate. But he lost statewide by almost 20 points, and even lost Miami-Dade County by 11 points.
What's more, all the school board candidates supported by Gov. Ron DeSantis won their runoffs, bringing his victory total to 25 of the 30 that he backed.
Sweeping victories by conservative school board candidates were rare elsewhere in the country. Reports from California and Michigan show most were defeated, while in Minneapolis, the site of a three-week teacher strike in March, union-backed candidates won four of five seats.
Nevertheless, national groups formed to place conservative majorities on school boards trumpeted their victories, though many of these were in right-leaning areas.
"From November 2021 to November 2022, the 1776 Project PAC has flipped 100 school board seats across the country," tweeted the 1776 Project PAC. "The parents' revolution is winning across the country."
Parent advocacy group Moms for Liberty celebrated wins in New Jersey, Indiana, North Carolina, South Carolina and Florida. However, as one news outlet reported, "Victories have not been shared in the 11 other states Moms for Liberty had its eyes on."
"This election made it abundantly clear that when it comes to key education issues, parents and educators across the country turned out to support leaders running to strengthen public schools and expand opportunities for all students no matter their race, place, or background," said NEA President Becky Pringle.
But exit polls by NBC News and CNN reveal that parents with children under the age of 18 voted Republican, 51% to 47%.
Future election outcomes may be unforeseeable, but NEA's post-election message is entirely predictable.
"Now that this election is over, it's time for all of our leaders to focus on providing our students with the resources and support they deserve, respecting and adequately compensating our nation's heroic educators and public employees, and strengthening public education as the cornerstone of our democracy and our communities," said Pringle.
Federal COVID relief funds for public schools will expire before the 2024 elections, so to the extent that education plays a part in the results, the debate will center around budget cutbacks and layoffs of all the school employees districts and states are currently in such a rush to hire.
At least, that's my prediction.
Mike Antonucci's Union Report appears most Wednesdays; see the full archive.
Get stories like these delivered straight to your inbox. Sign up for The 74 Newsletter