Local Officials Rail Against Possible Takeover of Boston Schools
After the release of a highly critical new report, the Massachusetts state board of education discussed the future of New England's largest district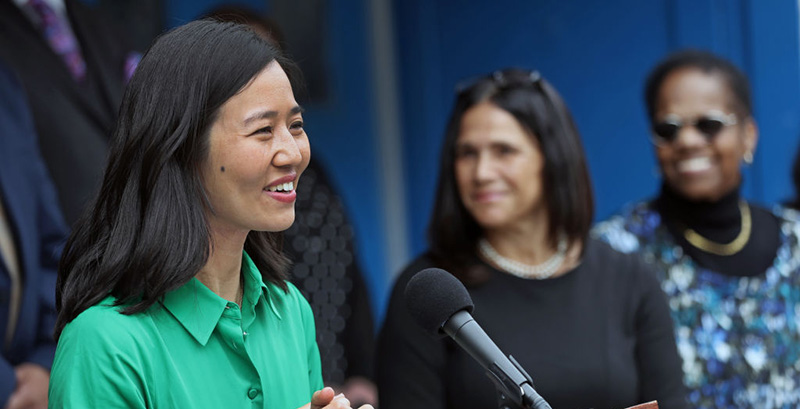 Support The 74's year-end campaign. Make a tax-exempt donation now.
Boston officials offered a spirited defense of their schools Tuesday as the state board of education weighed its response to a damning audit of the district that found it was mired in "entrenched dysfunction."
Mayor Michelle Wu warned that the most dire option, a state takeover, would be "counterproductive" at a time when she is trying to elevate district management, including reaching a tentative agreement with the Boston school bus driver's union to reform a school transportation system that has been perennially cited as deficient.
"No one is better equipped to accelerate the progress Boston has made than our Boston Public Schools communities," she said at Tuesday's meeting of the state board.
Wu was part of a stream of politicians, teachers, and parents who offered more than an hour of public commentary opposing a takeover and arguing that Boston should be given the opportunity to solve its academic and organizational problems. The meeting came a day after the state released a 188-page report outlining systemic problems facing the district and calling for "immediate" action on behalf of its nearly 46,000 students.
Massachusetts Education Commissioner Jeffrey Riley didn't show his hand on the subject of a takeover Tuesday, but called the audit's revelations "extremely disheartening," with structural improvements needed across six dimensions: safety, transportation, special education, English learners, data transparency, and facilities.
"There are just a myriad of problems here, many of them emanating from a bloated central office that is often incapable of performing the most basic functions," he said.
State law stipulates that such an audit must be completed before a takeover, known locally as receivership, can proceed. That investigation pointed to a district office plagued by rapid turnover; inadequate services for English learners and special needs students; and what it called "a pattern of inaccurate or misleading data reporting" on issues as disparate as graduation rates, bus routes, and bathroom renovations.
Sen. Sonia Chang-Diaz — a Boston Democrat currently waging a progressive campaign for governor — addressed the board members as a former classroom teacher and current public school parent, evoking the difficulties of previous receiverships attempted in other Massachusetts cities.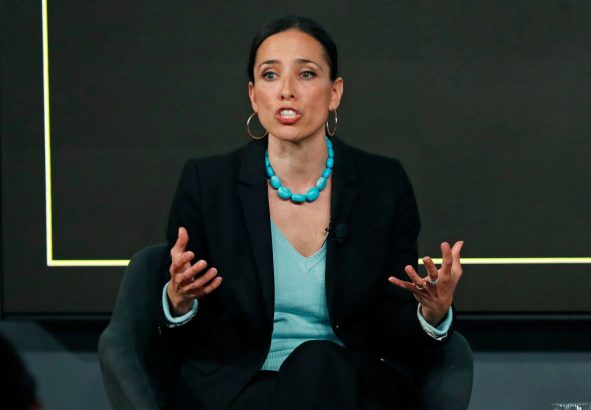 "What I urge you to do today is to keep working in partnership with Boston to hasten improvements for BPS students rather than erode parent voice and local democracy by triggering receivership," Chang-Diaz argued. "We have new leadership in our mayor and will soon have a new superintendent….They deserve a chance at bat."
With the report now in public view, the next steps will be taken by Mayor Wu, who has already met with both Riley and Massachusetts Gov. Charlie Baker to discuss a possible collaboration with Boston Public Schools that could initiate needed reforms while stopping short of full receivership. Riley said he hoped to have a "statement of assurances" from the mayor around the need for improvements in key functions — particularly transportation and data reporting — within "a week or so."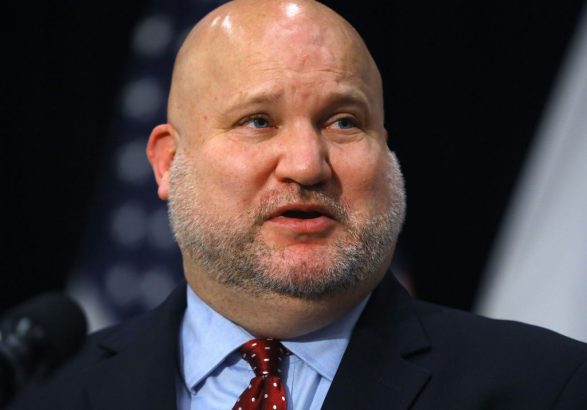 Matt Hills, a director at a private equity firm who is so far the only board member to have publicly supported receivership, advocated for a decision to be reached quickly, proposing that "if God was superintendent, God would need receivership to be effective here."
After the statement aroused angry murmuring among audience members, he continued.
"When is enough enough? When are you prepared to act?"
Support The 74's year-end campaign. Make a tax-exempt donation now.