Boser and Baffour: Making School Integration Work for the 21st Century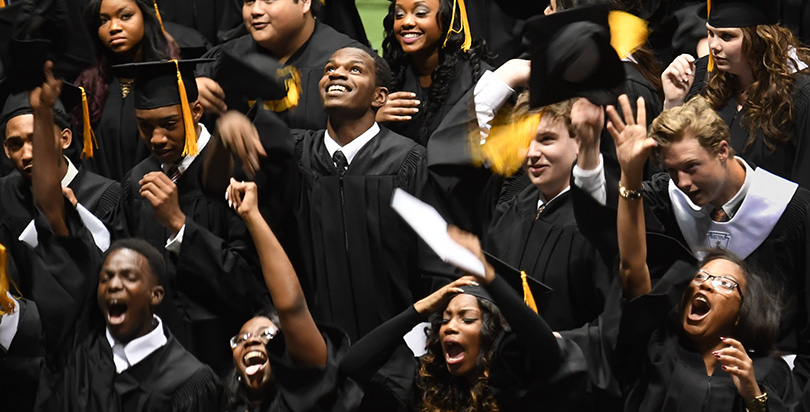 Countless studies show that segregation by income is growing worse in public schools, but the national response to this trend has been disappointing. The Trump administration recently ended the Opening Doors, Expanding Opportunities program, a federal initiative that would have supported local school efforts to increase socioeconomic diversity. State courts, once a powerful tool for school integration, have lifted desegregation orders and released districts from their jurisdiction. And although some districts are opting for their own integration plans, they make up a small portion — less than 1 percent — of all public school systems in the country.
Sadly, too few districts have active policies in place to boost income diversity. What's worse, 4 out of every 10 school districts are highly segregated by income, as we discuss in our latest report, "Isolated and Segregated: A New Look at the Income Divide in our Nation's Schooling System." In the study, we find that class-based segregation remains deeply entrenched in the education system. Put differently, public schools are in as much need of integration now as they were 100 years ago.
To some Americans, school integration is an old-school reform, a thing of the past. This appeared to be true when the Supreme Court decided in 2007 in Parents Involved in Community Schools to limit the use of race in school integration plans. However, the reform remains current, and some districts are invested in promising policies that may produce better results for school diversity in the 21st century compared with decades past.
For our report, we conducted focus group sessions with parents from different racial and socioeconomic backgrounds in the Baltimore and Washington, D.C., metro areas and found that just about every parent saw the value of school diversity. One said that attending socioeconomically diverse schools teaches students "to have empathy and appreciate what they have." Another said students will have "a better understanding of broader economic inequity issues and underlying causes."
But there was no shared consensus on which desegregation policy best achieved it. Some parents said they believed in more public school options, while others did not want to opt out of their neighborhood schools. Some parents were proud of their schools' academic excellence, while others were more concerned about maintaining their schools' cultural and historical significance in their communities.
In the focus groups, most parents favored integration approaches that "happened naturally" by incentivizing families to enroll in diverse schools or move to diverse neighborhoods. Families were especially interested in policies that encouraged schools to offer special programs, like intensive technology or foreign language instruction, that foster diversity. Conversely, families had strong reservations about redistricting policies, saying such approaches can shake community stability and affect property values.
While it may seem impossible for education leaders to accommodate these different voices, interests, and perspectives, one way to make integration work for all families in the 21st century is to empower them to develop solutions themselves. School and district leaders should include racially, ethnically, and socioeconomically diverse parents in the planning, implementation, and evaluation stages of school integration plans.
Districts should also leverage school events to share information and gather informal feedback about integration policies from a wide range of families. Parents' voices matter, and exclusionary policies will not effect change. Communities are more likely to find solutions that are innovative, inclusive, effective, and sustainable when all members have a seat at the table.
Some education leaders are also aligning their school diversity goals with their school improvement objectives, framing the issue of integration as one of school quality. They recognize that the goal of integration isn't just diverse schools; it should be a better, more enriching educational experience through diverse schools.
To do this, some schools and districts are creating socioeconomic indexes to evaluate diversity. Some districts use the percentage of students who qualify for free or reduced-price school lunch — a simple metric that does not require schools to collect additional information, but also does not capture the full nuance and diversity of socioeconomic demographics. Other districts are using students' eligibility for public assistance or census data, which provide a more nuanced glimpse of levels of poverty.
Citizens of the World Charter Schools, a national network that is racially and socioeconomically diverse, offers a useful example. Not only does the network intentionally recruit families of varying backgrounds, but its learning models are specifically designed to accommodate its diverse learning community. The curriculum centers on themes of cultural appreciation and includes a globally diverse selection of reading materials. Students are consistently encouraged to acknowledge and discuss their peers' respective cultures.
Research confirms that these sorts of learning experiences offer numerous benefits for every child. Classroom diversity improves students' cognitive ability, enhances their emotional intelligence, and helps them develop greater cross-cultural tolerance. All students — rich and poor, white and nonwhite alike — are recipients of these benefits.
But while there are pockets of change bubbling in a few areas, most students are not learning in diverse classrooms. Public schools continue to sort students based on their social and economic status, and our research found hundreds of highly segregated districts across the nation.
Education leaders must take active steps to elevate the issue of school segregation and revamp integration policy. The time is now to put an end to the deepening divides in the nation's public school system.
Support The 74's year-end campaign. Make a tax-exempt donation now.