Borland: How My Oklahoma District Uses Blockchain to Store Students' Transcripts and Make It Easier to Share What They've Learned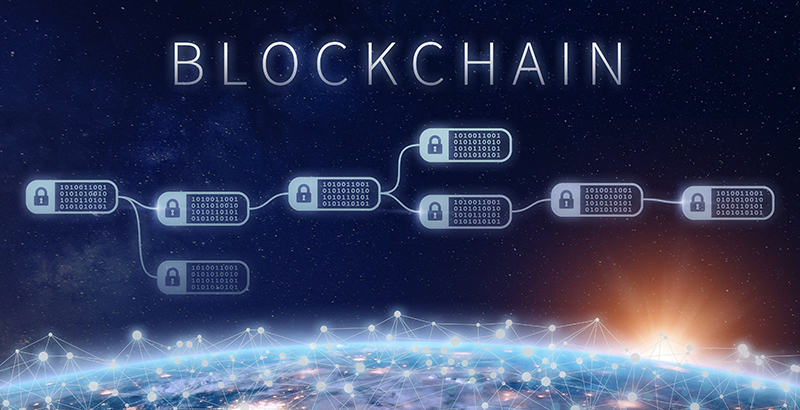 The COVID-19 pandemic has created unprecedented disruption in our society. Millions of people are out of work, and nearly all students were forced to abandon their classrooms and learn from home this spring. Since then, some families have been forced to relocate, and others are looking for new opportunities amid significant variability in what schools' plans are for the 2020-21 school year.
However, changing schools isn't easy for students or school administrators. When a student enrolls in a new school, administrators typically have to ask what school the student is coming from, then call that school and request the student's academic records. Obtaining these records can take weeks, delaying the student's entry into appropriate classes. This challenge is amplified when families are highly mobile and their children change schools multiple times.
Union Public Schools is a district in Oklahoma that serves students from the cities of Tulsa and Broken Arrow. About 70 percent of the students qualify for free and reduced-price lunch, and many families are short-term renters who frequently move across school boundaries. To make enrolling in a new school less arduous for both administrators and parents, the district turned to blockchain, a technology known for its role in powering digital currencies, such as Bitcoin, to overcome these logistical hurdles.
Union entered into a unique partnership with Tulsa's 3Dream Studios to have student transcripts written into blockchain at the end of each semester. They are digitally stored there in a secure, portable and permanent way for students to access and share at any time. Students have ownership over their records and can take those with them if they transfer schools.
The goal is for blockchain to help these students avoid delays in getting their transcript to their new school and demonstrating exactly what they have learned and can do, without relying on others to provide proof of those accomplishments. The district is also working with the state of Oklahoma and with other high schools in the state to try to get approval for its digital diploma — which is also written into blockchain and has the same benefits as digital transcript — to be accepted outside the district.
Blockchain can also help students who take advantage of Union Public Schools' flexible learning model to demonstrate their skills to people outside the K-12 system. The flexible learning model offers online courses and opportunities for students to gain college credits or work experience while in high school. By using blockchain to document all that learning, students can easily share their coursework and learning experiences with colleges and employers.
The benefits of blockchain and other so-called distributed ledger technologies make them uniquely suited to help learners and educational institutions better manage student credentials. Because they are permanent, secure and tamper-proof, colleges and employers know the credentials or records they receive are legitimate. Students have peace of mind knowing that their information will be available at any time. These technologies can also be used to document multiple kinds of learning throughout a person's life, which is essential in an economy in which jobs — and the skills required to do them — are rapidly changing.
The American Council on Education hopes to foster further exploration of how blockchain can empower learners and ensure continuity despite widespread disruption due to COVID-19. ACE recently announced a $900,000 Blockchain Innovation Challenge to demonstrate how blockchain can reorient the education-to-employment pipeline around students and workers — in particular, solutions that give learners agency over their records, allow them to document learning that occurs throughout their lives and help them achieve economic mobility.
This is an incredibly challenging time for K-12 technology leaders. The challenge is intended not to add more to schools' plates, but to help them reimagine how they can support student learning and connect with others who can help them do that. At Union, we relied on the expertise of an outside vendor. That is one path, but not the only one. K-12 districts can partner with colleges, employers and technology providers, many of whom are already involved and have expressed interest in finding a K-12 school or district to work with. Those interested in learning more or finding others to connect with can join the Blockchain Innovation group on ACE Engage, ACE's peer-to-peer online learning platform.
Blockchain has been transformative for Union Public Schools, and it will continue to benefit students during these uncertain times. Other districts should consider similar partnerships that can help them address their students' needs during and beyond the COVID-19 pandemic.
Todd Borland is executive director of technology for Oklahoma's Union Public Schools.

Support The 74's year-end campaign. Make a tax-exempt donation now.