Bill Would Charge Teachers, Administrators with Serious Misdemeanor for 'Obscene' Content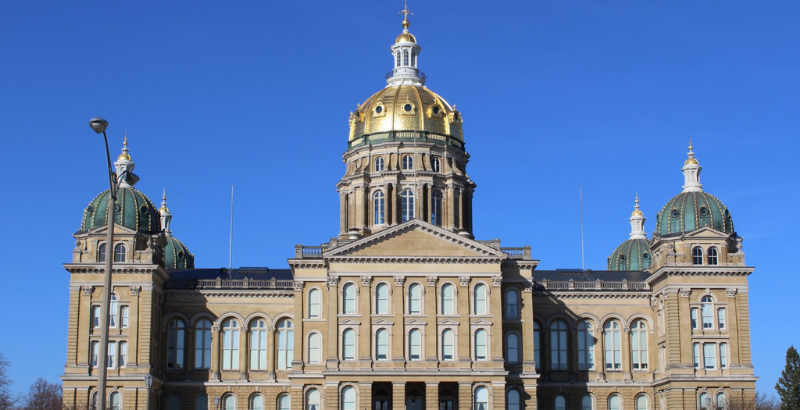 No paywall. No pop-up ads.
Iowa teachers or school administrators who knowingly provide "obscene material or hard-core pornography" to students would be guilty of a serious misdemeanor under a bill proposed by Senate President Jake Chapman.
Chapman, R-Adel, took up the issue of controversial books in the fall, when he advocated for criminal penalties at school board meetings around the Des Moines metro.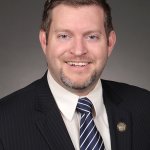 "I don't know why the school thinks that they're above the law," Chapman said, according to the Des Moines Register. "But I intend to do something about it."
Chapman initially planned legislation to make it a felony offense for a teacher to give obscene material to a student. Iowa's lowest felony penalty is at least two years in state prison.
Instead, the bill released on Feb. 3 would classify it as a serious misdemeanor, punishable by up to one year in jail and a fine of up to $1,875.
To prevent students from accessing inappropriate content, schools would be required to designate an administrator to ensure nothing obscene is available in the school's library.
The bill would also introduce a definition of "hard-core pornography" into Iowa Code. That would include "patently offensive representations of oral, anal, or vaginal intercourse" or "patently offensive representations of masturbation, excretory functions, or bestiality." The material must also lack artistic, literary, scientific or political value.
It's unclear how much support Chapman's bill will have within the Republican caucus.
Senate Majority Leader Jack Whitver was skeptical of Chapman's initial felony charge proposal on a Jan. 28 episode of Iowa Press.
"Charging anyone with felonies for these types of things, I don't think is a good idea," Whitver said.
The Senate Education Committee has already advanced a "Parent Bill of Rights," a proposal to require schools to report a student's curriculum and the books and other material available to them. It is similar to transparency provisions in Gov. Kim Reynolds' education bill, which passed through a Senate subcommittee on Feb. 2.
Iowa Capital Dispatch is part of States Newsroom, a network of news bureaus supported by grants and a coalition of donors as a 501c(3) public charity. Iowa Capital Dispatch maintains editorial independence. Contact Editor Kathie Obradovich for questions: info@iowacapitaldispatch.com. Follow Iowa Capital Dispatch on Facebook and Twitter.
Get stories like these delivered straight to your inbox. Sign up for The 74 Newsletter