Biden Blasts Trump's Handling of COVID-19, Saying the President 'Has No Real Plan' for Getting Students and Teachers Back to School Safely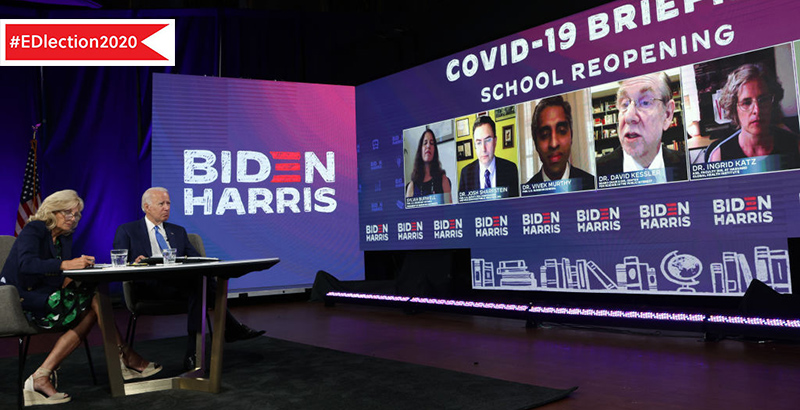 Saying educators and students are showing "an awful lot of heart and a lot of grit" as the school year begins, former vice president Joe Biden attacked President Donald Trump Wednesday for still having "no real plan for how to open our schools safely."
"If President Trump and his administration had done their jobs early on in this crisis, America's schools would be open," said the Democratic nominee for president, following a briefing from experts. "Millions of students are still starting the new school year in the same way they finished the last one — at home."
Biden touted his own school reopening plan, which emphasizes national COVID-19 testing, protective equipment for schools and additional funding. He added that he understands the concerns of teachers returning to schools that lack the "protective capacity" to limit the spread of the disease.
With most schools across the country now open, the majority of large districts are continuing distance learning. Even many that plan to implement a hybrid model are delaying those schedules until later this fall.
Biden's speech also came a day after Biden's wife, Jill, a community college instructor, visited Shortlidge Elementary School in Wilmington, Delaware, where she talked to Principal Deborah Ashton and toured a second-grade classroom.
"There's so much anxiety out there now about reopening schools," she said, but she didn't take questions about Trump's handling of the issue. "I think every educator feels like they cannot wait to get back. Teachers are such a positive influence in children's lives, and the kids miss it."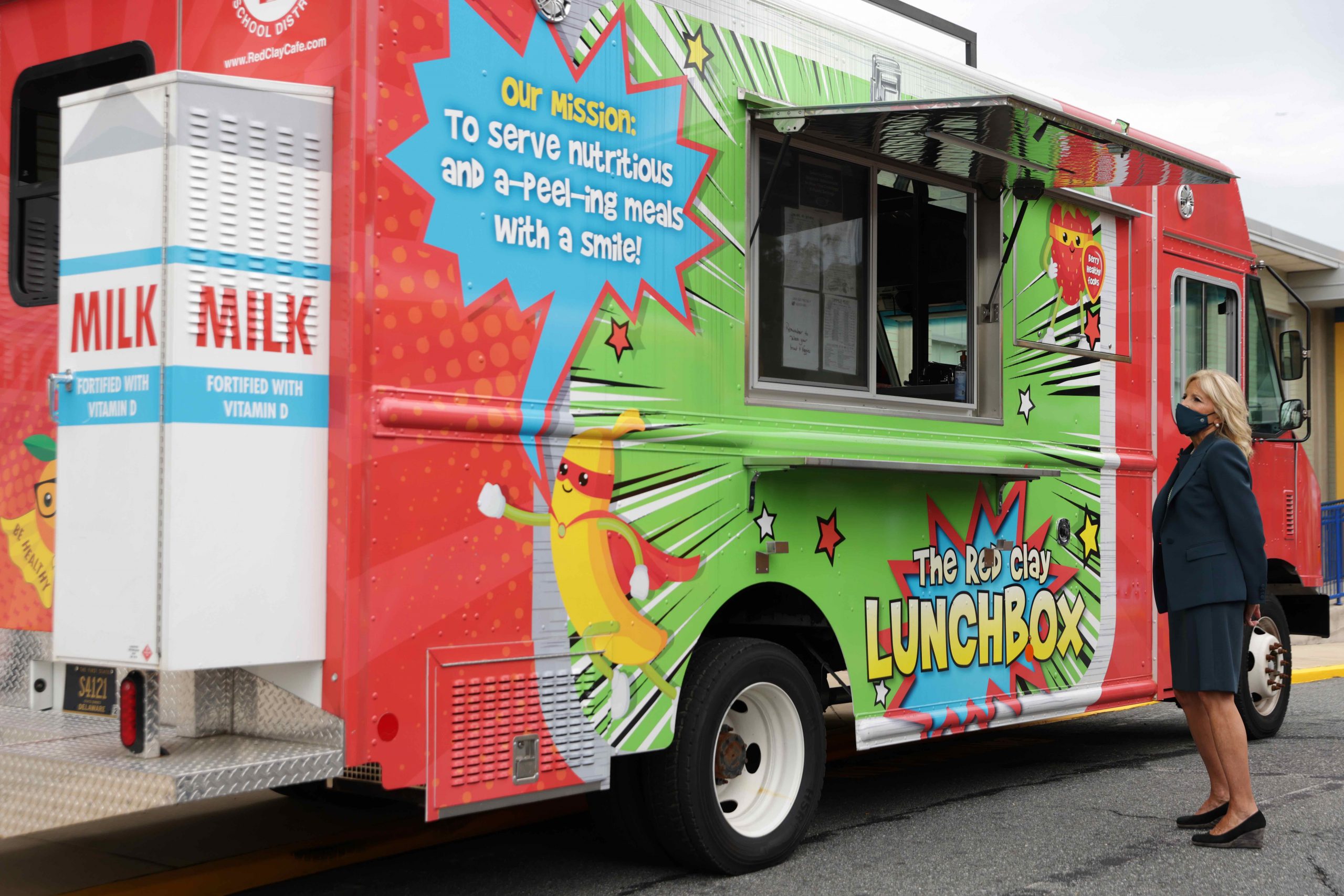 In his comments, Biden also suggested that Trump isn't doing enough to reach a deal with Democrats over another pandemic relief bill, and that school superintendents say they need roughly $200 billion to safely reopen schools this year.
"Get off Twitter and start talking to the congressional leaders in both parties," he said. "We need emergency support funding for our schools, and we need it now."
For months, Trump has demanded that schools reopen for in-person learning, leaving an impression among some education leaders that he's playing down the health risks. "Virtual learning is not like being in a classroom, and we've learned that, I think, very strongly — in almost all cases," he said at his most recent event on reopening schools in mid-August. "People thought for a long time that would be the answer, but it's — that's not the answer. The answer is an old-fashioned one, isn't it?"
Biden's comments came a day after the Trump administration offered mixed messages on assistance to schools as they reopen. The Federal Emergency Management Agency said it would stop reimbursing schools and other nonemergency sites for cloth face masks. But that same day, the U.S. Department of Health and Human Services said it would disburse up to 125 million cloth masks to schools, calling schools an "essential part of the infrastructure of communities." Students from low-income families in both public and private schools would be first to receive the masks.
Get stories like these delivered straight to your inbox. Sign up for The 74 Newsletter