Best. Summer School. Ever. In West Virginia, the Classroom Is Also a Lego Robot Laboratory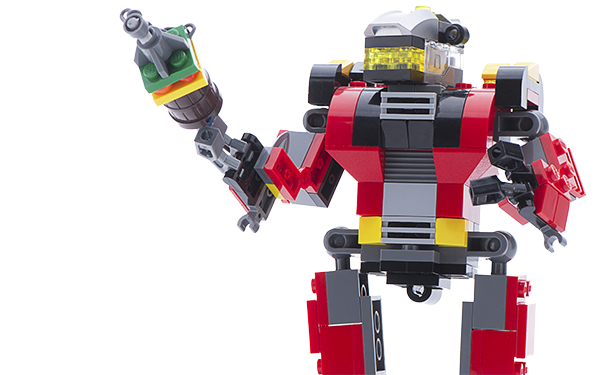 This article is one in a series at The Seventy Four which profiles the heroes, success stories, unexpected surprises and randoms acts of kindness to be found at schools all across America. Read more of our recent inspiring coverage at The74million.org/series/inspiring.
On your mark, get set, program!
Summer school isn't just about novels and math textbooks anymore. At one West Virginia grade school, teachers are making the most of technology in action, employing hands-on math and science experiments to stoke excitement among, and pique the curiosity of, rising fourth and fifth graders.
Think of it all as a high-tech escape that's simultaneously imprinting a wide array of 21st century skills; this summer, West Virginia boys and girls are going to school every day to build robots. Lego robots.
Seventeen students are participating in the Tech Attack! course led by tech integrated specialist Rick Senatore at North Elementary in Morgantown (located in northern West Virginia). The course is part of Monongalia County's "Summer Snowflakes," a supplementary summer program for the county's students.
Using Lego EV3 robots and motors, students program robots to move forward and backward as well as side to side. It all looks pretty darn cool:
---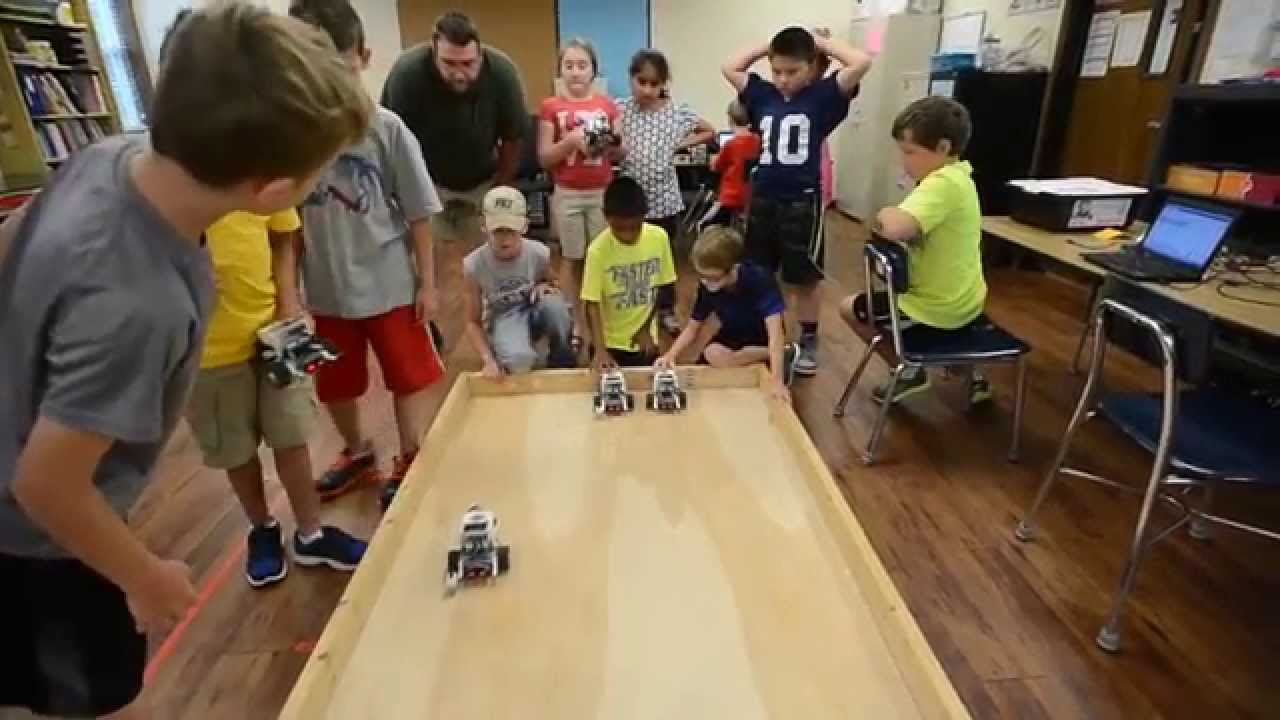 ---
A programmable ultrasonic sensor is used to help the robots find objects in its path. All of these modules then combine to create a robot that can navigate an entire course. Each class culminates with a competition, where the robots race along a wooden track.
Perhaps more impressive than the technology is the program's limited two-week timeframe. Somehow students are able to both master the equipment and build the robots over the span of only eight two-hour sessions.
"They've taken off," a very proud Senatore tells
TheDPost.com
. "All I have to do is just give them a quick rundown of what the blocks do and how to drag and drop them in the field within the Lego program,"
Sinatore says the students are so taken with the platform that they've also started to improvise: "And they just take right off with it…they take the basic program and then they build off of that and then they do other things that I wasn't planning on having them build."
In an era of driverless cars, here's one summer school program that might just pave the way for future tech-transportation leaders.
Get stories like these delivered straight to your inbox. Sign up for The 74 Newsletter