Baton Rouge Floods: As Students Help Neighbors, Educators Rush to Reopen Schools — as Early as Wed.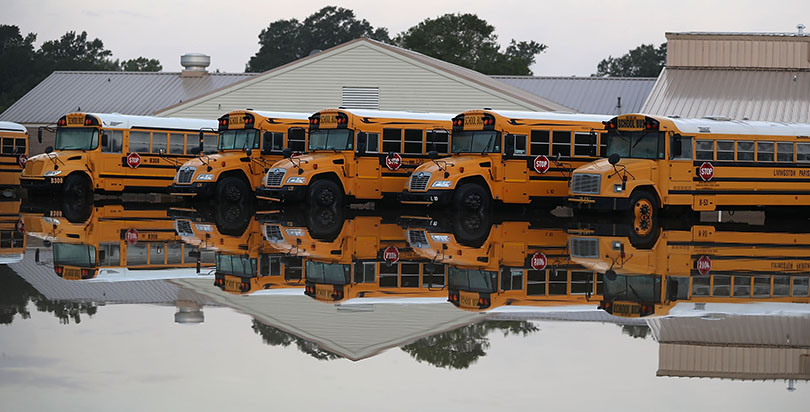 Updated Aug. 21
Thirty-one inches of water in 15 hours.
That's how fast the rain fell on the 800,000 Louisianans who live in and around Baton Rouge. More than 2.5 feet of water in a day; more than two inches of rain an hour.
"This disaster is the worst to hit the United States since Superstorm Sandy," said Brad Kieserman, the Red Cross' vice president of disaster services operations and logistics — and that was on Wednesday, before weekend forecasts increased the likelihood of yet more rain.
"We anticipate [the floods] will cost at least $30 million — a number which may grow as we learn more about the scope and magnitude of the devastation," Kieserman said. "Thousands of people in Louisiana have lost everything they own and need our help now."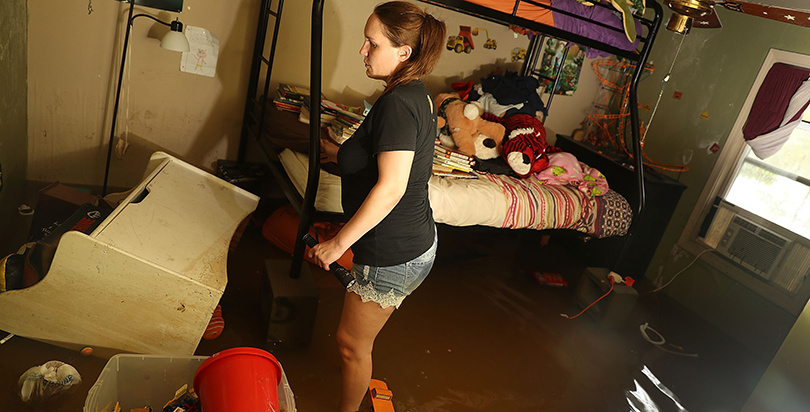 Similar to when Hurricane Katrina devastated New Orleans 80 miles to the south, the Baton Rouge floods overwhelmed communities that were just a few days into a new school year (classes in the area just resumed Aug. 10) and sparked a wave of volunteerism that has been led in large part by students and educators.
Schools have played a direct role in saving many area homes. Christy Bourgeois lives right off the Mississippi River in Paulina, just southeast of downtown Baton Rouge, and she told a reporter for the city's Advocate newspaper Saturday that it was the hard work of area high school students last week, who spent days setting up sandbags, that kept the flood at bay. While the water has left Bourgeois' neighborhood isolated, with knee-deep water rising up her driveway, the sandbags kept the river from inundating her home.
Elsewhere Jacques Doucet, the sports anchor for Baton Rouge's WAFB, tweeted photos of the Silliman High School football team working alongside rival Central Private in the aftermath of the flood, cleaning and restoring the damaged football facilities at the Central City high school.
---
Silliman High School football team lending helping hand to their rival Central Private in aftermath of flood. @WAFB pic.twitter.com/efVcLEDv4d

— Jacques Doucet (@JacquesDoucet) August 17, 2016
---
They weren't the only sports team that rushed to pitch in; the University of Louisiana Lafayette Ragin' Cajun football team poured into Youngsville to assist residents. Local media reports that homeowners "were in awe" as busloads of 140 of coach Mark Hudspeth's players worked for hours cleaning homes.
In New Orleans, the Orleans Parish School Board, Recovery School District and New Schools for New Orleans started a drive to collect school supplies, uniforms, and gift cards to donate to those families who were affected. The Jefferson Parish Public School System ran a similar drive and the Associated Professional Educators of Louisiana, with teacher members across the state, set up a monetary donation form on its website specially to help impacted teachers.
Students even drove from surrounding states to volunteer for the cleanup workforce:
Now as the focus shifts from emergency response to recovery, families are again looking to the school system for support — and some indication of when daily life might resume some sort of routine.
It will be slow going.
The state's Department of Education is closed and unavailable for comment about district plans in the aftermath of a flood that damaged at least 40,000 homes and rendered over 20 parishes federal disaster areas. But in Baton Rouge, administrators are rushing to cope with severely damaged infrastructure and displaced students — even as they attempt to look forward.
Leading that charge is East Baton Rouge Parish Public Schools, the state's second-largest school district, which is moving aggressively in getting things back on track as early as next week. The district has set Monday as a date for staff to return to buildings and Wednesday as the day that most students should be back in their seats, resuming their studies. (Kindergarten and Pre-K students will join their classmates the following Monday)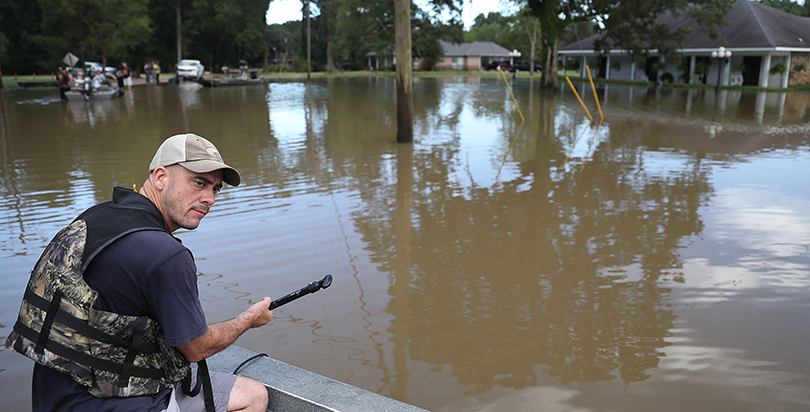 "We are well underway," spokesperson Adonica Pelichet Duggan tells The 74. "We had some setbacks due to additional rain, but we are expecting all students to return on the Wednesday the 24th. We are working on our plans for relocation right now."
When superintendent Warren Drake announced the expedited return date on Thursday, reactions across social media were mixed, with some parents decrying the lack of sensitivity to those who lost everything in the floods—far more than school uniforms and supplies—and even those who were forced out of their homes and are no longer living anywhere near their assigned school.
"Certainly this is a pretty big issue for our community in terms of the number of families that are impacted," Duggan says. "In addition to facility issues we want to be a support. The superintendent is very focused on providing a safe place for our students and we want to be able to receive them if they are able to come to us. We are focused on our schools being ready."
The effort to reopen schools throughout the region before September, though, seems to be a common aim. Five Acadiana school districts—Lafayette, Acadia, St. Landry, St. Martin and Vermilion—had a six-day halt to operations and plan to start again the week of Aug. 22.
From Baton Rouge—which plans to have fixes done to five damaged buildings by the day students return, but will need to relocate students in six other buildings—to the outlying areas, school districts are now rushing emergency funds directly into repair schools.
Their top concern: A race against mold and a need to verify structural integrity before the buses start arriving once again.
Forecasts call for scattered thunderstorms throughout the week.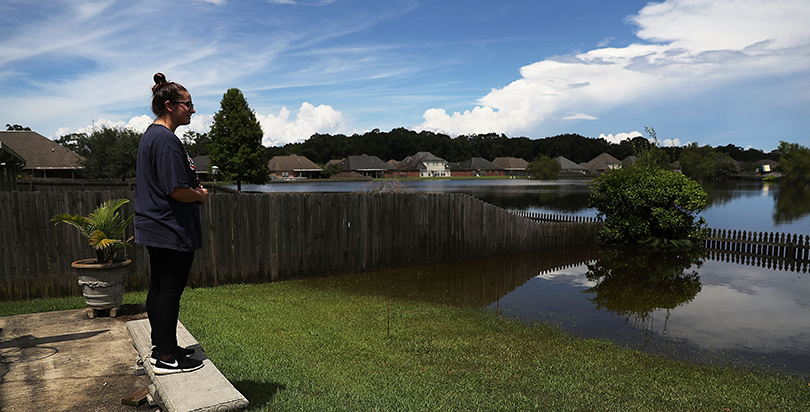 How You Can Help: Education Post has published a useful roundup of several ways you can help the Louisiana residents now fighting to recover from the floods.
Support The 74's year-end campaign. Make a tax-exempt donation now.