Bartoletti: We Know Leadership by Principals Is a Key to Student Success. Here's How to Build More of It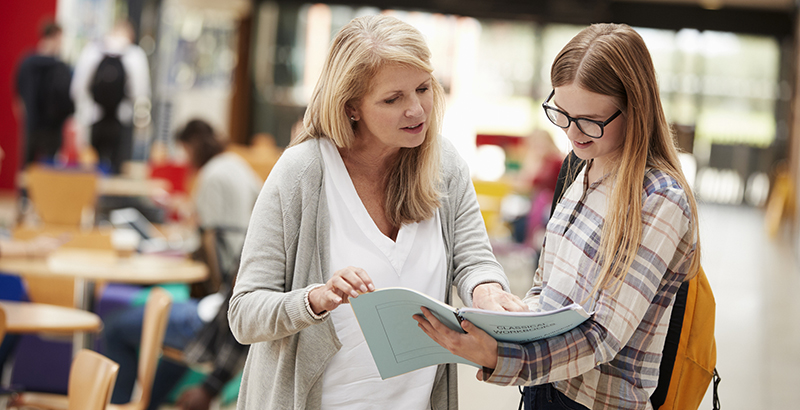 There is no controversy in asserting that principal leadership matters to student success. The education community and the American public generally accept that schools need great leaders, a belief we celebrate each October with National Principals Month. Wallace Foundation research confirmed long ago that leadership is one of the most important school-based factors in student achievement, second only to instruction. And we never tired of former secretary of education Arne Duncan's regular reminder, "Show me a great school, and I'll show you a great principal."
But when we try to explain what makes a principal great, we become unsteady. Our language defaults to generalities about how much principals care about their school, or that they're just a steady, reliable presence or a natural leader. Even the occasional researcher will say, as this quote in a recent article in The 74 demonstrates: "We know that principals matter. … We still don't have a great understanding of how they matter. … the specific things that they do."
These descriptions, flattering though many are, ironically do the field of school leadership a disservice. Perpetuating the notion that effective principal leadership is a mysterious black box suggests that we don't know how to replicate it, and the born-not-made model provides no direction for leadership development.
This explains in part why principals turn over at such high rates. Research from the National Association of Secondary School Principals and the Learning Policy Institute reveals that 35 percent of principals don't remain in their positions past year three — far too short a tenure to bring any schoolwide improvement efforts to fruition. Poor working conditions, low salary, an inhospitable policy environment and a lack of decision-making authority all contribute to this attrition.
But the greatest contributor principals cite is inadequate preparation and professional development. Principals describe their preparation programs as falling short of developing crucial skills, especially for leadership in challenging schools. University principal prep programs and school districts are not in sync, they say. And once in the position, principals lack access to in-service training, mentoring and coaching. For all we know about how much principals matter, our approach to building their capacity is surprisingly haphazard.
We do know a great deal about the principal behaviors that lead to student success. Intensive research by the Wallace Foundation through most of this century identifies the five elements of effective leadership, which have come to be known as the Wallace Five. In short, effective principals shape a vision, create a positive climate, cultivate leaders, improve instruction and manage for school improvement. To make these factors even more concrete, the principals association's Building Ranks framework for school leadership identifies the dimensions of a principal's work to "nurture each individual to live the shared norms, values and beliefs to grow in a safe, caring and high-performing school community" and to "empower each individual to apply the knowledge, skills and dispositions to grow and contribute productively in a global society."
Building Ranks reduces those lofty aspirations to 15 tangible areas that prompt principals to consider how well they build relationships, what efforts they exert to promote the wellness of each adult and student, how everyone in the school reflects on his or her growth, how effectively they manage human capital and so forth. To guide the principal's growth, the association even developed a diagnostic tool for zeroing in on priority areas.
This is not to suggest a lack of effort on the part of those developing principals. The university principal-prep community has made great strides in aligning its programs to the Professional Standards for Educational Leaders, and districts are working much more closely with universities to ensure that principals are not just credentialed but ready to assume the chair. Yet despite these advances, a lack of consensus around specific principal skills results in a lack of political will to invest in leadership. The association lobbied tirelessly (and successfully) in 2015 for the Every Student Succeeds Act to provide for a mere 3 percent set-aside in Title IIA funds specifically for leadership development. Only 24 states identified a purposeful way to take advantage of that provision. But even if every state had adopted the provision, that would still result in only $500 to advance the professional learning of each principal — barely enough to cover the cost of a single conference registration.
We can do better. If we believe that principal leadership matters to student success, we must align our budget priorities appropriately to build the knowledge and skills that make a principal effective. Fortunately, we know enough about effective leadership to identify the targets. All that remains is for us to summon the will.
JoAnn Bartoletti (@BartolettiNASSP) is executive director of the National Association of Secondary School Principals.
Get stories like these delivered straight to your inbox. Sign up for The 74 Newsletter