Ban on Transgender Athletes From Women's Sports Advances in Louisiana Legislature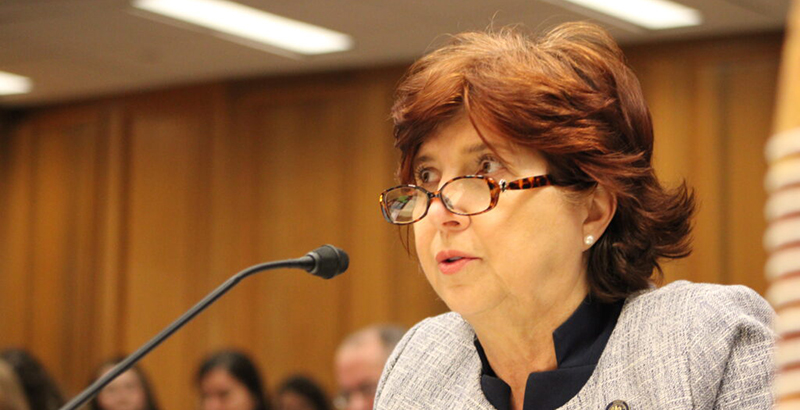 No paywall. No pop-up ads.
An effort has been revived to ban transgender athletes from women's and girls' sports in Louisiana. Gov. John Bel Edwards rejected the proposal last year, and a veto override effort from Republicans in the Legislature fell short of the needed votes. 
Sen. Beth Mizell has once again authored the Fairness in Women's Sports Act, which would place the restriction on high school and college sports teams. Her bill advanced without objection from the Senate Education Committee Thursday.
"We're asking women to go sit down and let somebody take your place," Mizell told the committee. "And win or lose, that line is in the sand." 
The bill, which heads next to the full Senate, cited "men generally having denser and stronger bones, tendons, and ligaments, larger hearts, greater lung volume per body mass, a higher red blood cell count, and higher hemoglobin as well as higher natural levels of testosterone" as reasons that people born male have an unfair physical advantage over females in sports.
Allowing transgender athletes to compete in women's sports would be a violation of Title IX, a federal law approved 50 years ago that protects those in the education setting from discrimination on the basis of sex, according to the bill.
Opponents of last year's bill, including Lt. Gov. Billy Nungesser, have said it could deter major sporting events from being held in Louisiana. Mizell countered that argument Thursday, saying 10 of the 15 states with transgender athlete bans have hosted NCAA championships.
Jennifer Marusak, a lobbyist and former student-athlete at Natchitoches Central High School and Northeast Louisiana University, brought her letterman's jackets from each school to testify in support of Hewitt's bill.
"If I'd been competing against birth males in high school or college, my name would not be in any record books at either of my schools, and my letter jacket wouldn't look like this," Marusak said, noting several championship patches on her high school coat.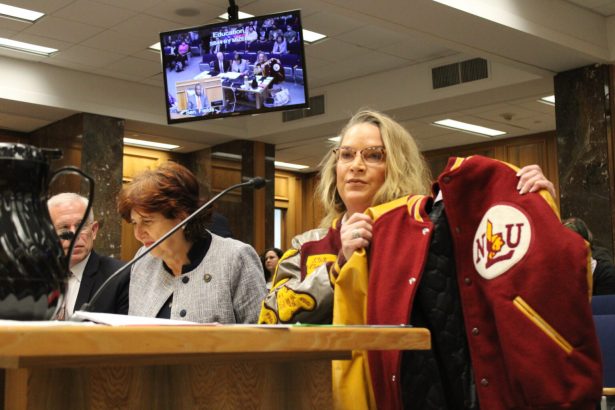 Patricia Landeche, coach of the reigning 5A state champion girls' basketball team at Ponchatoula High School, also spoke to the committee in favor of Mizell's bill. She suggested competition options be made available to transgender athletes similar to intramural sports in higher education and for participants in Special Olympics.  
"Isn't there some other solution for reaching an answer instead of infringing on the rights of a biological female athlete?" Landeche asked during her testimony.
There are no transgender athletes who compete on the high school or collegiate level in Louisiana, said SarahJane Guidry, executive director of Forum for Equality, an umbrella LGBTQ group in Louisiana. The Louisiana High School Athletics Association already bars them from participating in prep sports, she added.
Mizell's bill isn't a solution to any problem, Guidry said, but "providing lip service to a discussion about women in sports that really should be focused on funding and equality with men's sports and not on exclusionary policies."
When asked if he would veto the legislation like he did last year, Gov. John Bel Edwards said last week "I would hope it doesn't reach my desk. If it does, I'll see what it says and you'll hear from me later on that one."
Louisiana Illuminator is part of States Newsroom, a network of news bureaus supported by grants and a coalition of donors as a 501c(3) public charity. Louisiana Illuminator maintains editorial independence. Contact Editor Jarvis DeBerry for questions: info@lailluminator.com. Follow Louisiana Illuminator on Facebook and Twitter.
Get stories like these delivered straight to your inbox. Sign up for The 74 Newsletter