Campbell Brown: NYC Charters Deserve a Better Landlord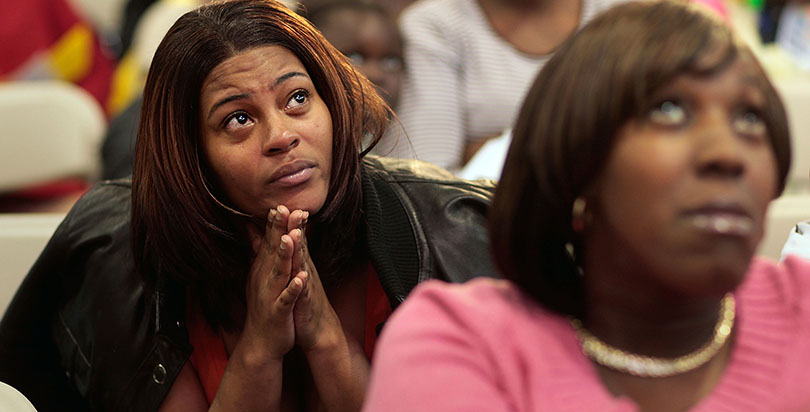 Kids come as they are. Good schools find their curiosity and build their hope.
The topline job of schools is to renew a student's sense of possibility and give her what she needs to make it real.
I think of schools that do this as the real renewal schools — to borrow a phrase.
Here's a great example: Success Academy Williamsburg, where all current fifth-graders passed the state math exam last year in a district where not one of the 11 middle schools had even half of its sixth-graders pass. The students at SA Williamsburg are equally as poor as other students in the district, yet in nine of the middle schools, pass rates were below 20 percent.
There's also: Success Academy Cobble Hill, which has a higher percentage of kids of color than the district but is less poor thanks to the fraction of affluent locals who have chosen the school over the neighborhood's zoned options. Of its current fifth-graders, 98 percent passed the state math exam. Its district is also home to 11 middle schools; in only four of them did more than 50 percent of sixth-graders pass the test.
What's the difference between these two charter schools and the schools in Mayor Bill de Blasio's Renewal program in their efforts to lift low student achievement? The former are succeeding tremendously despite the mayor's continuing resistance, and the latter are struggling to meet soft goals despite the mayor's projected $800 million infusion.
To put more of a point on it, de Blasio hasn't just resisted the rise of the world-beating charters; he appears set on making them fail — in a bizarrely personal and destructive death match.
It's been this way since the mayor campaigned in tonier areas on his Trump-lite observation/promise: "There's no way in hell Eva Moskowitz should get free rent, OK?"
He badly miscalculated in trying to derail an already-planned Success school expansion, however, enraging charter supporters, whose ranks included the governor. This prompted state lawmakers to enact a law obligating districts to provide equal facilities to charters.
Not content with achieving the opposite of what he'd set out to do, de Blasio has more recently adopted the strategy, like a boy whose ball has been taken away, of hunkering down and doing nothing.
SA Williamsburg and SA Cobble Hill have been given nowhere to grow next year — even though, according to a recent study, there are seven school buildings with 300 open seats apiece in District 14 (Williamsburg) and three in Cobble Hill's District 15 (as well as 11 more next door in District 13).
The city has refused to offer reasonable solutions for these and a dozen additional Success schools around the city that need space. The tactic is disruption by inaction. The schools face immediate city deadlines in order to open as co-locations in the fall. (The Department of Education has not offered private-space solutions.)
City Hall's indifference to charter health and growth — far fewer were located last year than at the end of Mayor Michael Bloomberg's final term — is more than politically misguided. Charters may irritate de Blasio, but to tens of thousands of New York City children, they are a daily source of renewal, hope and success.
Campbell Brown sits on the Board of Directors for Success Academy Charter Schools.
Support The 74's year-end campaign. Make a tax-exempt donation now.