Atlanta School Turnaround Gets a Big Boost With $2.1 Million Grant From Walton Family Foundation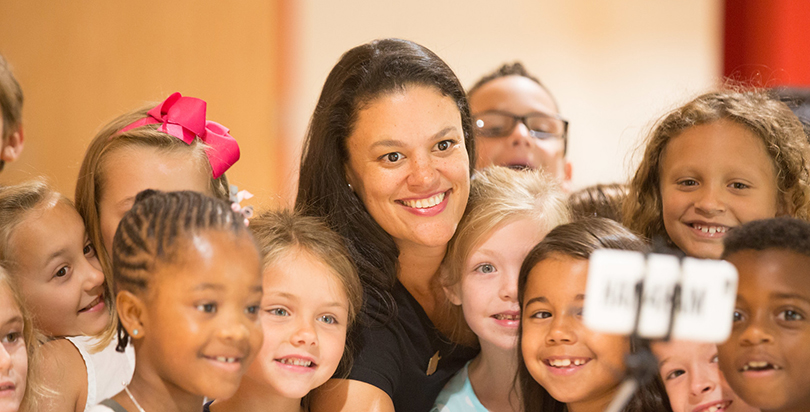 Atlanta Public Schools' turnaround efforts have received a $2.1 million boost from the Walton Family Foundation.
The gift, announced by the foundation Thursday, will be used to create a data dashboard for parents, hire a research institution to evaluate progress in improving Atlanta's consistently low-performing schools, and support turnaround efforts at two high-needs elementary schools.
The database, called APS Insights, will enable parents to see school options across the district and track their children's academic progress, attendance, and behavior starting this summer. The grant will provide $550,000 toward the dashboard.
The two elementary schools, Thomasville Heights and Gideons, are among five in the district that are being taken over by charter schools. Each will receive $325,000 in startup money to improve student learning. Just over 10 percent of the third-graders at the two schools read at or above grade level.
About $900,000 will go toward three years of research to track how the district's turnaround efforts are progressing. That work is being taken on by Mathematica Policy Research and will begin this spring. "It's very important to the district to have the evaluation," said Mathematica senior researcher Kristin Hallgren. "What we learn helps inform the research field and helps them refine and adjust any parts of the strategy that they need to think about differently."
Hallgren, who has studied national turnaround efforts including the U.S. Department of Education's Race to the Top and School Improvement Grants, called Atlanta's efforts "very comprehensive."
"Superintendent [Meria] Carstarphen and her team have blended the best of both the public charter and district school sectors into a strategy that puts serving children at its center," Marc Sternberg, K-12 education director at the foundation, said in an emailed statement. "The Turnaround Strategy embraces what we believe is a central path to improved school performance: autonomous and empowered educators with the authority to make decisions that matter most in the success of a school."
The foundation is a longtime supporter of education in Atlanta, having given nearly $9.2 million since 1999 to help parents access high-quality schools in the city.
"APS is grateful to the Walton Family Foundation for its continued support of our students and educators," Carstarphen said in a press release. She was hired in 2014 to turn the district around after the former superintendent and 34 other Atlanta educators were indicted in a cheating scandal.
Last November, voters rejected a ballot measure that would have allowed for a state takeover of the city's schools through an Opportunity School District. Currently, the legislature is crafting House Bill 338, which would create a chief turnaround officer appointed by the governor, tasked with saving failing schools across the state.
---
---
The Walton Family Foundation provides funding to The 74.
Support The 74's year-end campaign. Make a tax-exempt donation now.