As Tutoring Market Grows, New App Clark Steps In to Help Teachers Manage Their Student Clientele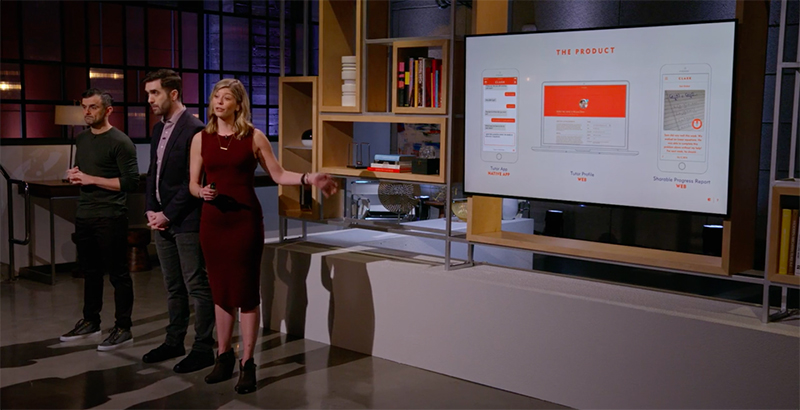 Growing up in the San Francisco Bay area, Megan O'Connor saw firsthand how difficult it was for her mother, a public school teacher, to single-handedly make ends meet for her family.
Her mom took on a second job that allowed her to continue her love of teaching: private tutoring. While the extra $200 to $300 a week meant a lot to O'Connor's family, tutoring was time-consuming and sometimes frustrating when clients canceled at the last minute or forgot to pay their bills. It was the first time O'Connor realized that the tutoring industry needed an assist.
So O'Connor co-founded Clark, a new app meant to manage tutoring administrative work and scale a growing industry. After competing on Apple's Planet of the Apps program this year, Clark won $2 million in funding from Lightspeed Venture Partners, the same group that funded Snapchat.
Clark completes tasks like scheduling with students, billing families for payments, and creating and sending progress reports. Tutors are the only ones who use the actual app dashboard, which then communicates all this information with parents via email and text message. The app inputs clients' credit card numbers to automatically bill after every session so tutors don't have to constantly badger parents for payments.
Although O'Connor can't control the abysmally low salaries some states give teachers, she hopes that her app can keep more teachers in the profession by providing an accessible second source of income that continues their passion for education. The income demand is significant: In 11 states, 20 percent of teachers rely on second jobs to stay financially stable, according to a report from the Center for American Progress. Currently, half of Clark's tutors are teachers and half are professional private tutors.
"We believe every teacher in America should be a tutor," O'Connor told investors in Clark's Planet of the Apps presentation.
But the app isn't just targeted at teachers — it's meant to make the job easier for every type of tutor. The global private tutoring market was projected to grow nearly 7 percent by 2020, and O'Connor projected that parent demand for tutoring will increase by 28 percent each year.
"For a market growth rate, that's remarkable: that means that it doubles every two years," Lightspeed Venture Partner's Jeremy Liew said during the Clark presentation.
O'Connor debuted the beta version of Clark with co-founder Sam Gimbel in May 2016, but the app will launch nationally the first week of October, during National Tutoring Week.
Josh Sohn has worked as a full-time private tutor in the New York area for 15 years, and began using Clark last year to manage his business. While not all his clients will agree to give their billing information to the system, many do, and he's found communication has become a lot easier for the 40 kids he teaches each year.
"I wasn't getting emails from hundreds of parents anymore," Sohn said.
To use Clark, tutors must agree to undergo a background check and use progress reports through the app to update families. Clark doesn't charge for a tutor's existing clients, but it does take 10 percent of transaction fees for new clients added to the app.
Private tutoring has long been out of reach of lower-income families, but O'Connor hopes that expanding the number of tutors can make the market more affordable, in the way Uber made the private car accessible to people from a broader range of economic backgrounds. She said her team has plans around this for 2018, but couldn't provide further details yet.
"Our long-term vision is to be able to subsidize tutoring sessions for kids who don't have access to it," O'Connor said.
Get stories like these delivered straight to your inbox. Sign up for The 74 Newsletter