As Tragedy Unfolded, TX House Discussed Troubling State of Student Mental Health
'Here we are again,' one ed committee member said, noting the bitter irony as committee members got alerts of the carnage on their phones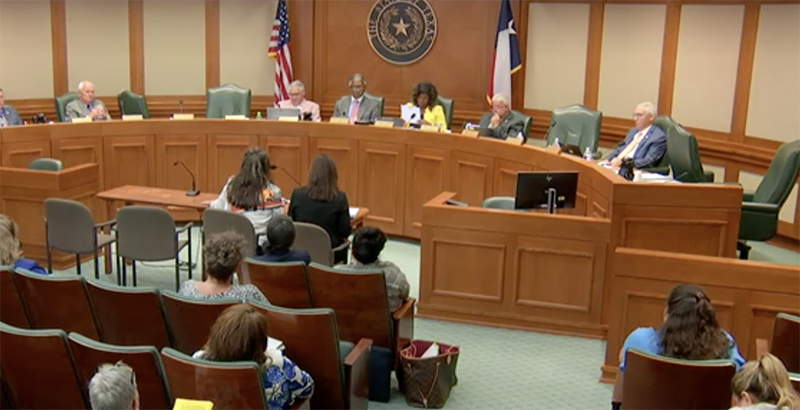 No paywall. No pop-up ads.
Texas Rep. Diego Bernal, a member of the House education committee, was listening to testimony at the Austin capitol building Tuesday when he started to get messages from staff about an active shooter in Uvalde, 175 miles away.
"The information we received didn't communicate at all how serious or deadly it was," he said, adding that he hoped it would be resolved quickly.
Rep. Harold Dutton Jr, a Democrat and chair of the committee, allowed testimony to proceed until it became clear that the shooting at Robb Elementary — 19 children and two teachers dead — was far worse than initial reports.
"At that point, I just couldn't take it anymore. I thought 'Here we are again,' " said Dutton, who ended the hearing when he looked out at the faces of the superintendents and other educators in the room. "They weren't focused on this hearing anymore. They were focused on things back home."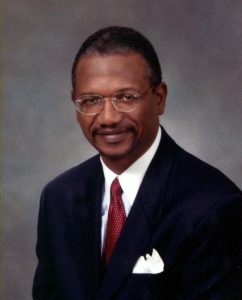 It wasn't long before the painful irony hit him: As the shooting unfolded, he was leading a hearing on the troubling state of student mental health in the Lone Star state.
"People had mental issues before. They had access to guns. But they didn't do what we're seeing now with those guns," he said. "We have created a culture, an environment that says having a firearm will provide an answer to every problem you've got."
The hearing was a chance for officials from the Texas Education Agency, mental health professionals and educators to brief lawmakers on the state of services available in schools and how coordination was faring with health providers. In response to devastating hurricanes and the 2018 shooting at Santa Fe High School, near Galveston, in which 10 people died, the state expanded school-based mental health support for students. But at least one expert said services remained insufficient.
"On a scale of 1 to 10, 10 being the worst, where would you rate the mental health of Texas students?" Dutton asked Dr. David Lakey, chief medical officer and vice chancellor for health affairs at The University of Texas System.
"At a surface level, you can say we're at the very bottom," Lakey said.
He nonetheless thanked lawmakers for increasing spending in recent years, including support for the Texas Child Mental Health Care Consortium, which includes telemedicine services to schools. "I think we're on the right path, and I think you're seeing that investment in schools."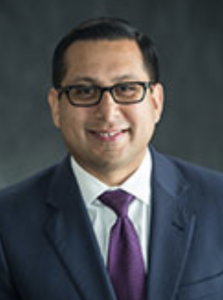 But the needs in schools are growing, said Hani Talebi, a psychologist with the Meadows Mental Health Policy Institute, a nonprofit.
"There's a significant increase in mental health provider referrals," he said. "We've seen aggression, anxiety, depression, PTSD, grief and loss, and in some instances, severe disciplinary infractions."
Although the link between school shootings and mental illness is widely debated, the alleged shooter, 18-year-old Salvador Ramos, was reportedly dealing with complex issues. He suffered from a speech impediment, was bullied as a child and had conflicts with his mother, according to The Washington Post. Students who knew him said he had recently grown more troubled and violent.
But some community members who registered to speak at the committee hearing, including parents and conservative advocates, said schools should steer clear of such issues. They described mental health services in schools, as well as surveys of students about their well-being, as government "overreach."
"I want you to lead in education, not in solving mental health," said Mary Lowe, chair of the Tarrant County chapter of Moms for Liberty, a national network of politically active groups opposing social-emotional learning and discussion of race and gender in the classroom. "I want you to respect parents and get back in your lane."
Dutton dismissed some of the opponents of school mental health services as "Ozzie and Harriett types."
Bernal, also a Democrat, said mental health services and gun restrictions need to "work in tandem," but Republicans, he added, aren't willing to negotiate on limiting access to guns. Following the shooting, Texas Attorney General Ken Paxton reiterated support for allowing educators in schools to carry weapons. The state has a school marshal program and last year expanded it to allow educators trained as marshals to carry weapons.
"When it comes to protecting the lives of children, everything should be on the table," Bernal said. "I don't see how you start those conversations with literally half of your policy options removed."
Kevin Brown, executive director of the Texas Association of School Administrators, also attended the hearing and described the witnesses' assessment of students' well-being as "grim."
"We have an epidemic right now of children that are in crisis and the demands that are present often exceed our capacity" to handle it, he said. "Even when you have all the resources that you need, it's still very difficult to kind of navigate what's the right thing for individual students."
But for those at the hearing, it wasn't long before news of the carnage at Robb Elementary School brought thoughts closer to home. Bernal left before the meeting adjourned to pick up his daughter, Xan Rosa, from pre-K.
"Getting your kid earlier made you feel better," he said.
Get stories like these delivered straight to your inbox. Sign up for The 74 Newsletter