As LGBTQ Students, Especially Those of Color, Head Back to School, They Must Be Kept Safe — & Not Just From COVID-19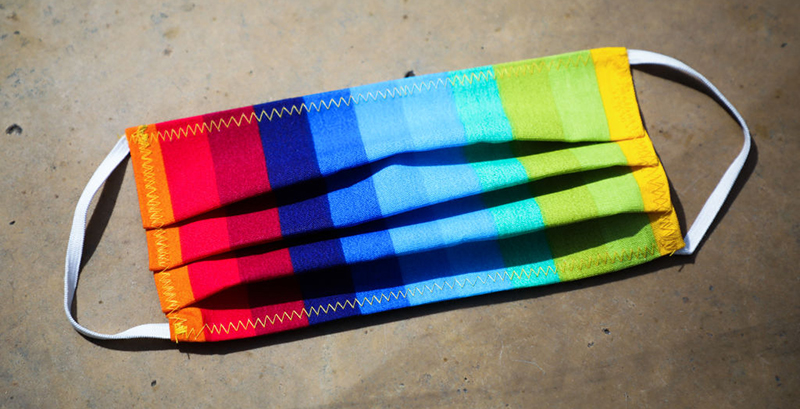 With the school year beginning amid a global pandemic, families and educators are grappling with how to reopen schools while keeping students safe. But, as leaders advocating for LGBTQ+ students, we know that the coronavirus is not the only threat to students' health and safety. As many schools are resuming classes virtually or with a mix of online and in-person learning, students' mental health and emotional well-being are also at risk. This is especially true for LGBTQ+ students who are Black, have disabilities or are transgender or gender nonconforming, as these groups are already most likely to face violence and discrimination in education. This year, we have not only a responsibility, but an opportunity to change that as we transform our education system.
Through our work at GLSEN with diverse LGBTQ+ students across the country, we are intimately aware of the unique challenges they have faced since the pandemic shuttered schools in March. LGBTQ+ students report feeling greater social isolation, with many cut off from their friends and supportive communities, and some stuck in quarantine with families who reject them because of who they are. For LGBTQ+ students of color, and particularly for those who are Black, a sweeping reckoning on racial justice this summer has also taken a heavy emotional toll, even as they continue to face the dangers of white supremacist and state-sanctioned violence. As schools reopen, teachers, principals and districts must work to not only protect students from coronavirus, but to also safeguard their mental health and emotional well-being.
Teachers have been heroes throughout the pandemic and have a continuing, critical role to play. For schools remaining remote this fall, it's more important than ever for educators — whether classroom or specialty teachers, administrators or mental health providers — to foster personal connections with students and pay special attention to mental health support. For instance, educators can show visible support for LGBTQ+ students when teaching remotely by displaying supportive signs and backgrounds on video calls, such as GLSEN's Safe Space Poster.
We know that for some LGBTQ+ students, their classrooms were safer spaces than their unsupportive home environments, and each teacher must continue to ensure that their virtual classroom remains a place where students are addressed with their chosen names and pronouns, and are free from harassment. After months of lockdown and isolation, students want to feel connected and cared for, so simply reaching out to ask about their lives and how they are doing, and making space to talk about current events, can make all the difference. During this unique back to school season, teachers have a chance to explore new ways of supporting students individually by using an approach that focuses on not only academic content, but also social and emotional development.
Of course, the responsibility for protecting students' mental health and emotional well-being cannot fall on individual teachers alone. School and district leaders must put systems in place to support students' mental health needs, just as they are setting up systems to protect students from the coronavirus. This means communicating to their faculty, staff and families that the focus of this back to school season is safety and student well-being, rather than playing catch-up with tests and assignments. It is crucial that school leaders rebalance their priorities to offer additional mental health resources, including individual and group discussion time with mental health professionals. Administrators must also allow and encourage LGBTQ+ and other cultural student clubs to meet, whether virtually or in a safely distanced in-person setting, to demonstrate this commitment.
Schools pursuing physical reopening after a summer that focused the nation's attention on racial injustice face an urgent responsibility, as well as an incredible opportunity, to restructure discipline systems and resource allocations that leave too many Black students — including Black LGBTQ+ students — at risk for their physical safety and mental health. Too many youth still attend schools with police but no counselors, nurses or social workers. Indeed, Black students are three times more likely to attend a school with more security staff onsite than mental health personnel.
New research that we've conducted at GLSEN has found that Black LGBTQ+ youth who experience harsh disciplinary measures are more likely to skip school because they feel unsafe and to report lower grades. On the other hand, those who say they have supportive school staff are less likely to miss class, feel more connected to their school communities and have higher grades. Numerous other reports have corroborated this truth: Youth need comprehensive support, not criminalization, when facing challenges in school. As we look ahead to a time when all schools can reopen in-person, we must all push for a divestment from police departments and an investment in social workers, classroom repairs, quality food and other programs that show Black students — and all other students — that we value their well-being.
As students head back to school, it's our duty to keep them safe. Protecting them from the spread of the coronavirus is a start. But, we must also ensure that LGBTQ+ students, Black students and all students who have historically been pushed to the margins of our education system have the resources and support they need to weather this crisis.
Eliza Byard is executive director and Melanie Willingham-Jaggers is deputy executive director of GLSEN.
Support The 74's year-end campaign. Make a tax-exempt donation now.