As Both College Student and Entrepreneur, Jessica Sun Is Instilling Confidence in the Thousands of Kids at Her Debate Camp — and in Herself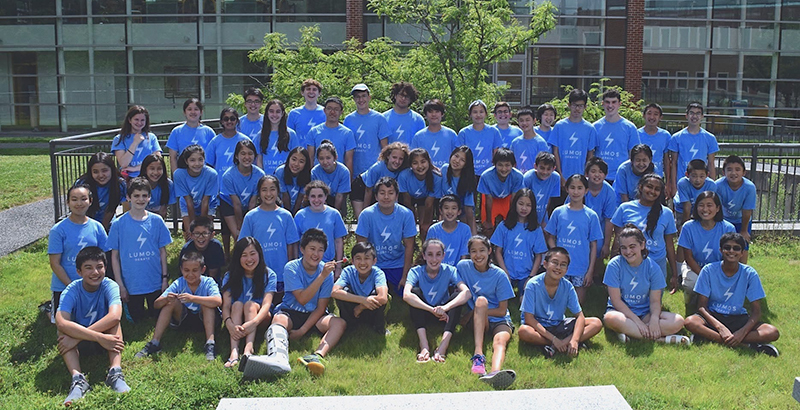 Jessica Sun doesn't need to think back too far to remember her high school debate team. Sun, now 20 and a business student at Northeastern University in Boston, is only a couple of years removed from an endeavor she calls "the most impactful part of my high school life." Debate is so important to her, in fact, that it led her to co-found Lumos Debate, a business with the goal of sharing that same powerful experience with thousands of students.
Born of a high school debate team fundraiser, Lumos Debate now operates two-day and week-long debate camps and clinics for more than 2,000 students in middle school and the early years of high school in Massachusetts, New York and New Jersey.
"The skills you learn in debate are really invaluable," Sun says. "From the initial research to the analytical, critical thinking skills and then the actual debates themselves, you are really learning to look at one issue from multiple points and break it apart from all different sides."
Students work in groups of eight to 12, led by two instructors who generally come from the same community as the students, giving each camp or clinic a local feel. All the instructors are high school or college students — Lumos Debate keeps instructors young so they can build relationships of trust and personal connection with the campers, and they are required to adjust their approach to their students, taking into account their personalities and interests to make the classroom more dynamic.
"We think that our instructors are our biggest asset because of the way we view education being all about the instructor-student relationship and how the instruction can adapt to the students to the learning is personalized," Sun says. "For us to find effective instructors is really key."
Most of them have engaged in competitive debate or public speaking for at least four years, while some have a theater background or an interest in becoming a teacher. "Every single instructor brings something unique to the table," Sun says. She doesn't mind instructors who don't have a debate background, in part because the more flexible Lumos Debate remains with instructor backgrounds, the more diverse the classes.
Each class runs on its own schedule, developed by the instructors the night before. "If they ran XYZ activities and found students had a great reaction to X and spaced out during Y and maybe liked Z, they might spend time in the morning talking to their kids and asking for feedback to make Z more engaging," Sun says. "Instructors are required to go to students and get feedback, and that builds into why we run our days so differently."
At the end of each day, students rate the day on a scale of 1 to 10 based on how they liked the camp and how much they feel they learned. Every instructor must get students to a 9 or 10 by the end of camp. "Every single day they are taking feedback and figuring out how to change the curriculum or topics or bond with the students better," she says. "They then sit down with their partner and form curriculum based on whatever their students said. That means every single student's day looks completely different from each other. No class ever has the same curriculum."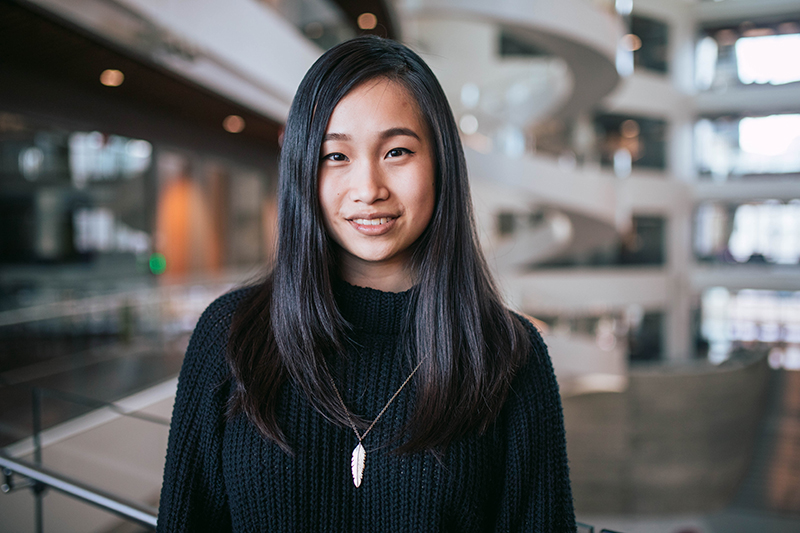 That same process of taking account of the situation and making changes accordingly has informed Sun's own life since creating Lumos Debate with co-founder Zeph Chang, a friend who was on the debate team at a different high school.
After its official kickoff in 2017, the company grew quickly, but Sun and Chang had to slow down that growth in 2018 to focus on creating the proper framework to sustain the business. "There were so many unforeseen problems and logistics that it was really just like chaos," Sun says. "We felt like some of the things we had to deal with we didn't have the infrastructure, so we were inefficient with our work. We didn't want to compromise the quality of the camp; that would defeat the entire purpose of why they exist."
Adds Sun, "I didn't go into it thinking necessarily this was going to be a big business that we would want to run and scale." But now, with Lumos Debate projected to gross $1 million this year, according to Forbes, she finds herself always shifting between school and business, managing both at a full-time clip.
Originally intending to major in politics or philosophy, Sun has now turned toward business and economics thanks to her Lumos Debate experience, and expects to graduate from Northeastern in either 2021 or 2022. Maintaining a full course load and staying involved in college activities, all while keeping her business moving forward, is like "living in the eye of a tornado," Sun says.
"I would never want to just focus on the business or just look at one or two things in my life and drop other aspects," she says. "They all inform each other and make each other stronger."
Her success in balancing her roles as college student and entrepreneur has boosted her confidence, a quality she hopes Lumos Debate will instill in her campers.
"It is undervalued in traditional education, and it can be the difference between sitting in the back and spacing out to being fully engaged in the classroom," Sun says. "Once you have education empowering a student, they are going to want to take that outside the classroom and voice opinions and try new things. I think that aspect of confidence is really important, especially during the formidable years of middle school, and I really hope that is what the students are gaining through or program."
Get stories like these delivered straight to your inbox. Sign up for The 74 Newsletter