Arons: 3 Reasons New York Was Right to Drop Its Teacher Literacy Test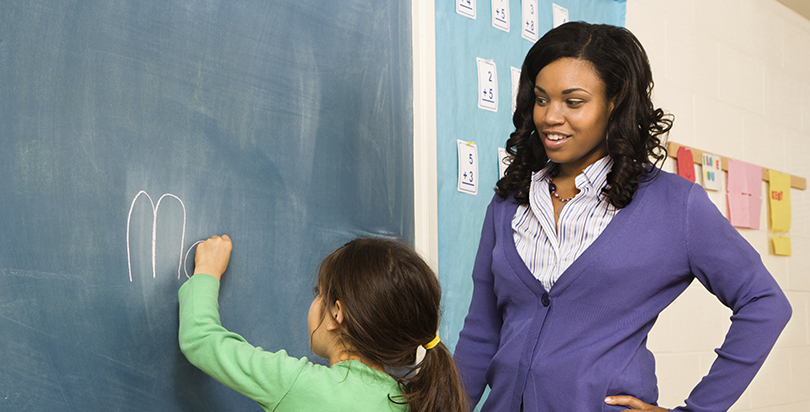 In a controversial decision, the New York State Department of Education last week removed the Academic Literacy Skills Test as a prerequisite to teacher certification. But before joining the cries that NYSED is "lowering standards," let's step back and look at the move in context.
Three major issues suggest themselves:
First, giving literacy tests to prospective teachers who graduated college shows that the state does not trust colleges and universities, including its own, to ensure that graduates are literate. The prospective teachers theoretically just spent four years or more demonstrating literacy skills. Are any other professionals required to take a literacy test after spending four years passing college courses that demand reading comprehension and writing skills? Is their college transcript merely a decoration?
Second, unless I am missing research associated with the test, it's not clear that passing it correlates to greater productivity in student achievement once one is in the classroom as a teacher. Designing certification hoops for prospective teachers to jump through may make legislators and educators feel more responsible, but few if any of these hoops predict the teacher's ability to improve student achievement.
Third, and most important, piling on certification requirements without changing any of the other educational levers (better pay for high performers, differentiated pay for critical shortage fields, strong supports for classroom teachers, etc.) only serves to strangle the pipeline that leads to teaching. Schools of Education and alternative pipelines (like Teach for America) are down 15–20 percent from past years, which is typical of what happens in a strengthening economy when careers other than teaching (with its nine-month salary) provide strong competition (with 12-month salaries).
School districts cannot compete on that playing field. Even affluent suburban districts struggle to find sufficient quality applicants; in critical shortage fields like math and science, the situation is desperate, with vacancies open all year.
So kudos to New York State for questioning the value of certification barriers that show little connection to actual classroom performance. In fact, what we should be discussing is national reciprocity for teachers with licensure portability. Who's in?
---
---
Get stories like these delivered straight to your inbox. Sign up for The 74 Newsletter