Arkansas Fifth-Grader Grants 3 Wishes for Local Nursing Home Residents — and Has Raised $185,000 to Fulfill Even More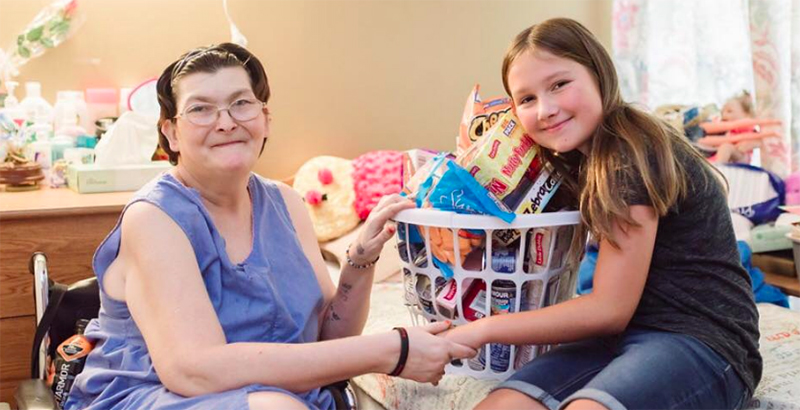 This article is one in a series at The 74 that profiles the heroes, victories, success stories, and random acts of kindness found at schools all across America. Read more of our recent inspiring profiles at The74Million.org/series/inspiring.
Eleven-year-old Ruby Kate Chitsey floats around like a magical genie, granting nursing home residents three wishes.
Her mother, Amanda, is a nurse practitioner who assists patients at nursing facilities throughout Harrison, Arkansas, and Ruby often goes along. Although she admires her mom, the visits sometimes got boring.
That's before Ruby met Pearl.
Pearl was sitting in her wheelchair, staring out into the parking lot. Ruby couldn't figure out why — nothing exciting was going on out there. But then Pearl explained that she was watching a friend walking her dog to the car. They had come for a visit, and Pearl didn't know if she would ever see her beloved pet again.
"It was very sad. We have a lot of dogs and I could feel her pain," Ruby told CNN.
Ruby estimated that it cost $12 every time a pet sitter brought Pearl's dog. With the government allowing nursing home residents just $40 a month for "extras" — any expenses other than room and board — Pearl couldn't afford the dog sitter.
An idea was born.
Ruby looked in her piggy bank and discovered enough money to help Pearl pay for some visits. But then, she realized that if she started raising funds, she could do more — and help other residents in need as well.
So, with her mom's help, Ruby launched "Three Wishes for Ruby's Residents" on Facebook and a GoFundMe page with an Amazon Wishlist to make those wishes come true.
As she wrote on her GoFundMe page, "These extras are the things that make life sweeter."
Fueled with optimism and resolve, the fifth-grader found an old school notebook and went around asking the patients, "If I could bring you three things in the whole world, what would those be?"
The requests ran the gamut, from hearing aids to fresh strawberries to fast food.
Ruby told CNN, "[The wishes] weren't new cars or a million dollars. They were very simple things that you could just go in Walmart and get [like pants that fit] — and that's what we do."
So far, Ruby has raised more than $185,000 for residents in five nursing homes in Arkansas, and she has been able to purchase bigger-ticket items like shoes and iPhones.
For residents who have dementia and can't make specific requests, Ruby provides higher-quality blankets and pillows than what the nursing homes provide.
Now, her mom is thinking about taking the three-wishes campaign nationwide. Ruby has "started a movement — recognizing a need and just doing something about it," her mom said. "This is about their quality of life — bringing them joy."
Get stories like these delivered straight to your inbox. Sign up for The 74 Newsletter